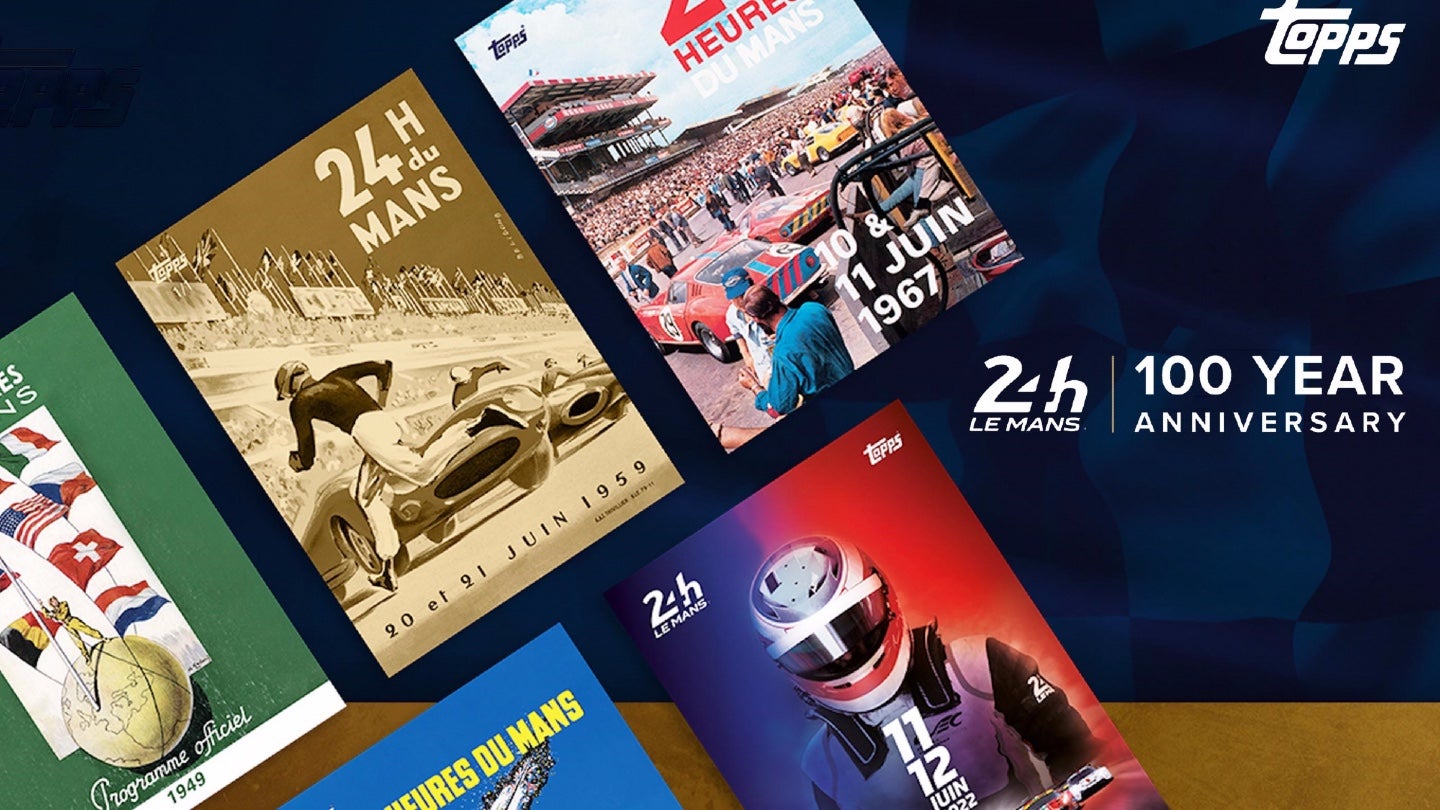 Topps, the trading card firm, has today (February 14) announced a licensing deal with the organizers of the 24 Hours of Le Mans iconic endurance racing event.
Through a deal brokered by IMG, the Le Mans organizers' commercial partner agency, Topps is now an official licensing partner of the event, which this year will take place in June.
Through the deal, which has been struck with the organizing Automobile Club de l'Ouest (ACO) body, Topps will "provide exclusive trading cards from the iconic motorsport event."
The first product created through the tie-up is being launched this month on the Topps online site, and will "feature artwork from original race posters from 1923 to the present day."
This year marks the centenary of the first ever 24 Hours of Le Mans race.
Mark Catlin, general manager of international sports and entertainment at Topps Company, said: "As one of the most prestigious and historical licenses in motorsport, 24H Le Mans is a brand we are excited and honored to be representing in its centenary year."
Stephane Andriolo, director of customers and events at the Automobile Club de l'Ouest, added: "On the eve of the centenary of the 24 Hours of Le Mans, many partnerships are being formed with prestigious brands. The history and heritage of the world's greatest endurance race have always attracted collectors."
Last week, a deal covering the 24 Hours of Le Mans was agreed upon between IMG and Bershka, through which that brand and the ACO will collaborate to launch a new apparel and accessories capsule collection.
IMG has been the licensing partner of the ACO since 2008.
The 2023 edition of the 24 Hours of Le Mans race will be held on June 10 and 11.