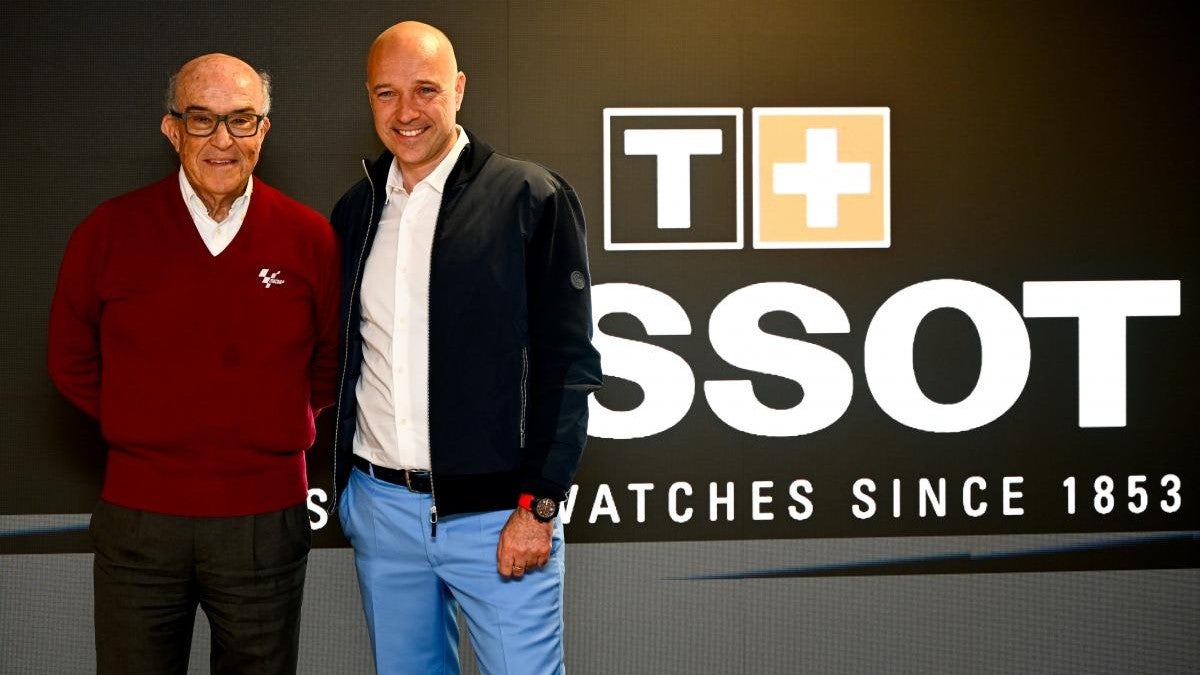 Tissot, the Swiss watch manufacturer, has renewed its partnership with Dorna Sports, the commercial rightsholder of motorcycling's premier MotoGP series.
The deal sees Tissot remain the official timekeeper of MotoGP, having taken up the role in 2001.
The partnership has been expanded to include the launch of the T-Race MotoGP watch and the Tissot T-Race watch collection, as well as the addition of Ducati Corse's Enea Bastianini as a Tissot ambassador.
Tissot also becomes the title sponsor of MotoGP sprint races.
The deal was announced at the Portuguese Grand Prix race, of which the watch manufacturer became the title sponsor last year.
It comes shortly after the addition of Estrella Galicia 0,0 as the global official beer partner of MotoGP.
Tissot also has lengthy partnerships with the cycling's UCI and ice hockey's IIHF in its portfolio.
Sylvain Dolla, Tissot chief executive, said: "We are proud to strengthen our commitment through this extended partnership with MotoGP … Since 2001, our two brands have worked hand in hand to bring new and better experiences to fans around the world. The bikes fly by, and the gaps can be so small; a thousandth of a second can change everything. Tissot continues to ensure all timing is done accurately and in turn, MotoGP provides inspiration for the watches. Like the riders, Tissot is driven by its passion and devotion to the sport, and we look forward to this exciting new season."