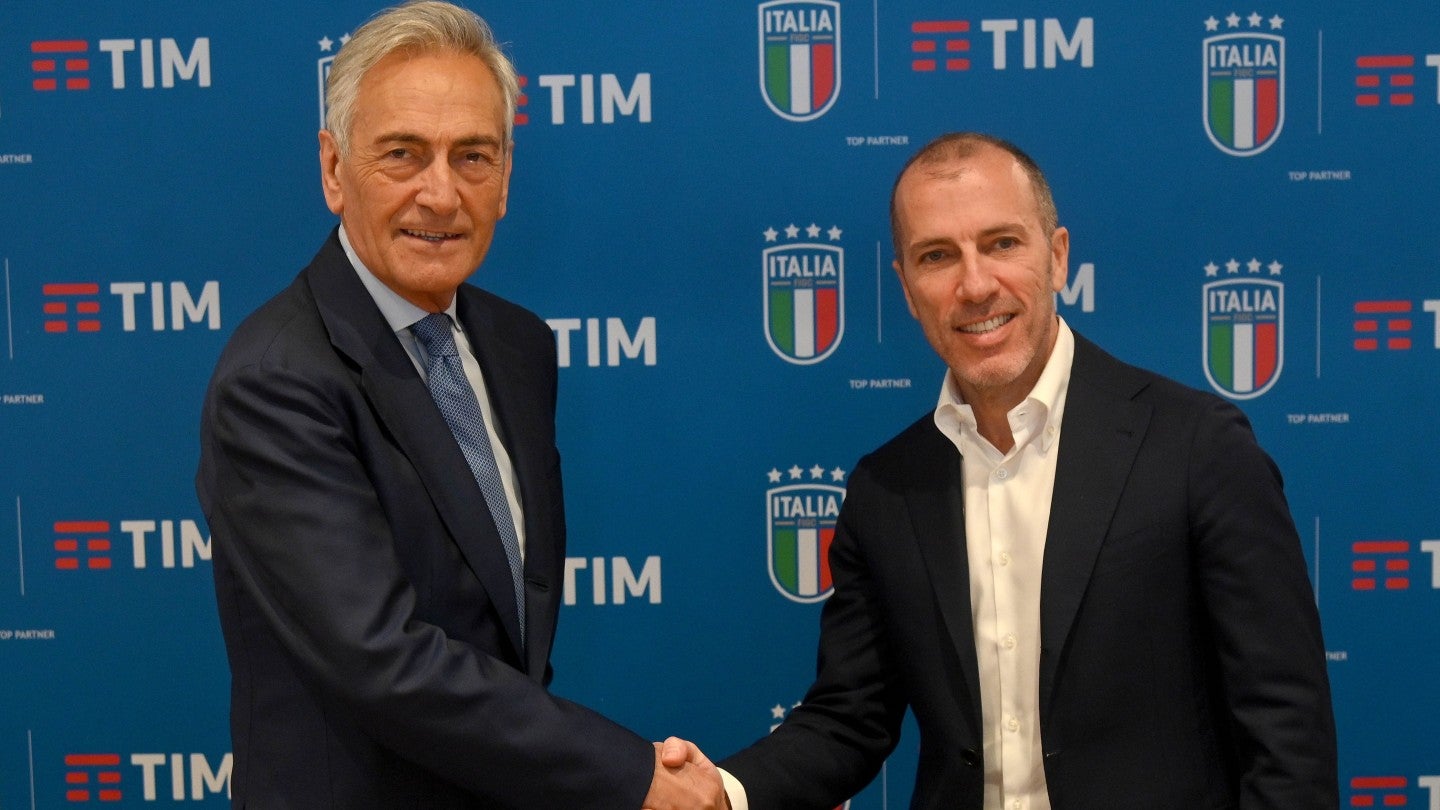 Italian telecom company TIM has renewed its partnership with the Italian Football Federation (FIGC) national governing body.
The deal, announced yesterday (April 3), takes the tie-up into a 24th year.
It sees TIM continue as a top partner of the Italian national football teams, as it has been since 1999, with the last renewal in 2019.
The extension covers the Italian men's, women's, youth, futsal, beach soccer, and e-sports sides.
TIM sits alongside Telepass, Eni, and Poste Italiane as a second-tier top partner of the FIGC, while Adidas serves as the organization's top-tier technical partner following a deal struck last year.
The company is also the title sponsor of the top-tier Serie A Women in Italy and of all men's, women's, and futsal championships organized by the FIGC Youth and Scholastic Sector from under-13 to under-18 level.
Gabriele Gravina, President of the FIGC, said: "We are happy and proud to announce the renewal of this historic partnership, which represents a highly successful international standard, and thanks to which we will be implementing various projects with a particular focus on youth and women's football, two fundamental assets for the development of our movement."
Pietro Labriola, chief executive of TIM, added: "The renewal of this partnership. is confirmation of the strong focus we have on the world of sport in all its forms and variations. Football has always united people, but because of its importance, it can also be a disseminator of the values we hold dear.
"The year 2023 promises to be an important one for the women's national team and we, together with the Federazione Italiana Giuoco Calcio, are here to support that talent should be represented in all its forms. Being partners of all the national teams, with whom we share the values of sport, social, and inclusion, is a source of great pride."