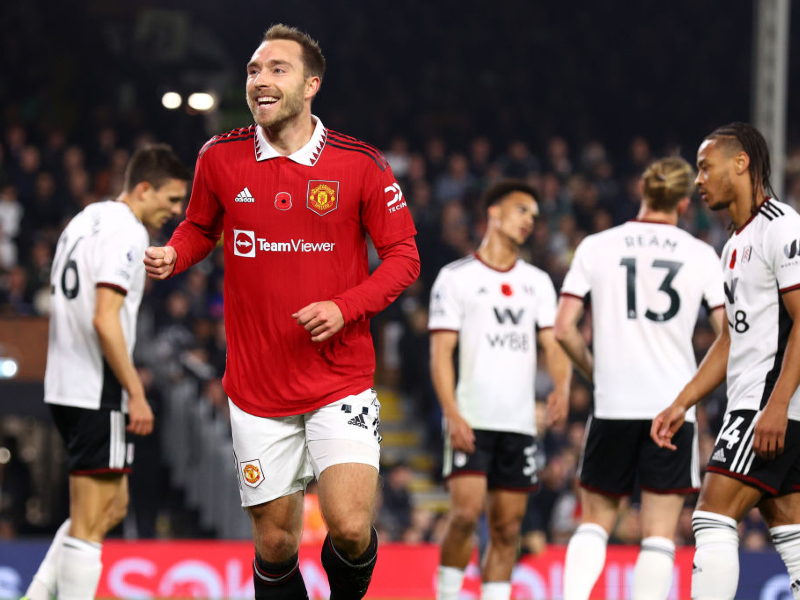 The relationship between English soccer giants Manchester United and the club's front-of-shirt sponsor, global technology firm TeamViewer, is growing ever more frosty.
The Germany-based tech firm has confirmed today (November 17) that it is in contact with the Premier League giants about amending the five-year it struck with them in March 2021.
The action has been prompted by Petrus Advisers, an investment firm and TeamViewer investor that has called TeamViewer's sports sponsorship agreements in general "a sign of hubris and appalling judgment."
Having already announced in August that it would not extend the Manchester United deal beyond its initial 2026 end date, TeamViewer has now said: "In addition [to the decision not to extend], the company has already communicated its desire to explore opportunities to amend the existing contract."
The company's relationship with the Mercedes team of motor racing's iconic Formula 1 (F1) was also brought into question by Petrus, although so far TeamViewer has said nothing on that front.
Petrus, which holds a 3% stake in TeamViewer, sent an open letter to the firm in which it said: "As active investors, we will not tolerate that you spend [around] 1.4x your net profit or over €70 million ($72.7 million) per year on sponsorship contracts with Manchester United or Mercedes … You are not SAP, Oracle, or Mercedes."
The TeamViewer deal with Manchester United is understood to be in the region of £47 million per year (now $55.3 million).
The Germany-headquartered firm replaced Chevrolet, the US car manufacturer owned by General Motors, which had previously been Manchester United's shirt sponsor in a seven-year deal.
Blockchain engagement company Tezos is the team's training kit partner, while German sportswear giant Adidas is its kit supplier.
After TeamViewer made its decision to not extend the terms of its original shirt sponsorship deal public in August, Conrad Wiacek, head of sport analysis at GlobalData, commented: "Sport sponsorship has long been seen to be a significant value driver for brands looking to engage a passionate and dedicated audience but this announcement from TeamViewer suggests that premium sponsorship may be losing its allure.
"While Manchester United will believe that their brand still has significant value, this is the second major sponsorship signed in a row that has seen immediate repercussions. The person who signed their previous $70 million a year deal at Chevrolet lost their job as a result, and now the CEO at TeamViewer saying they will not renew despite an increase in brand awareness, which has come as a detriment to share price, will be seen as a significant blow to the prestige of the Manchester United and sport sponsorships in general."