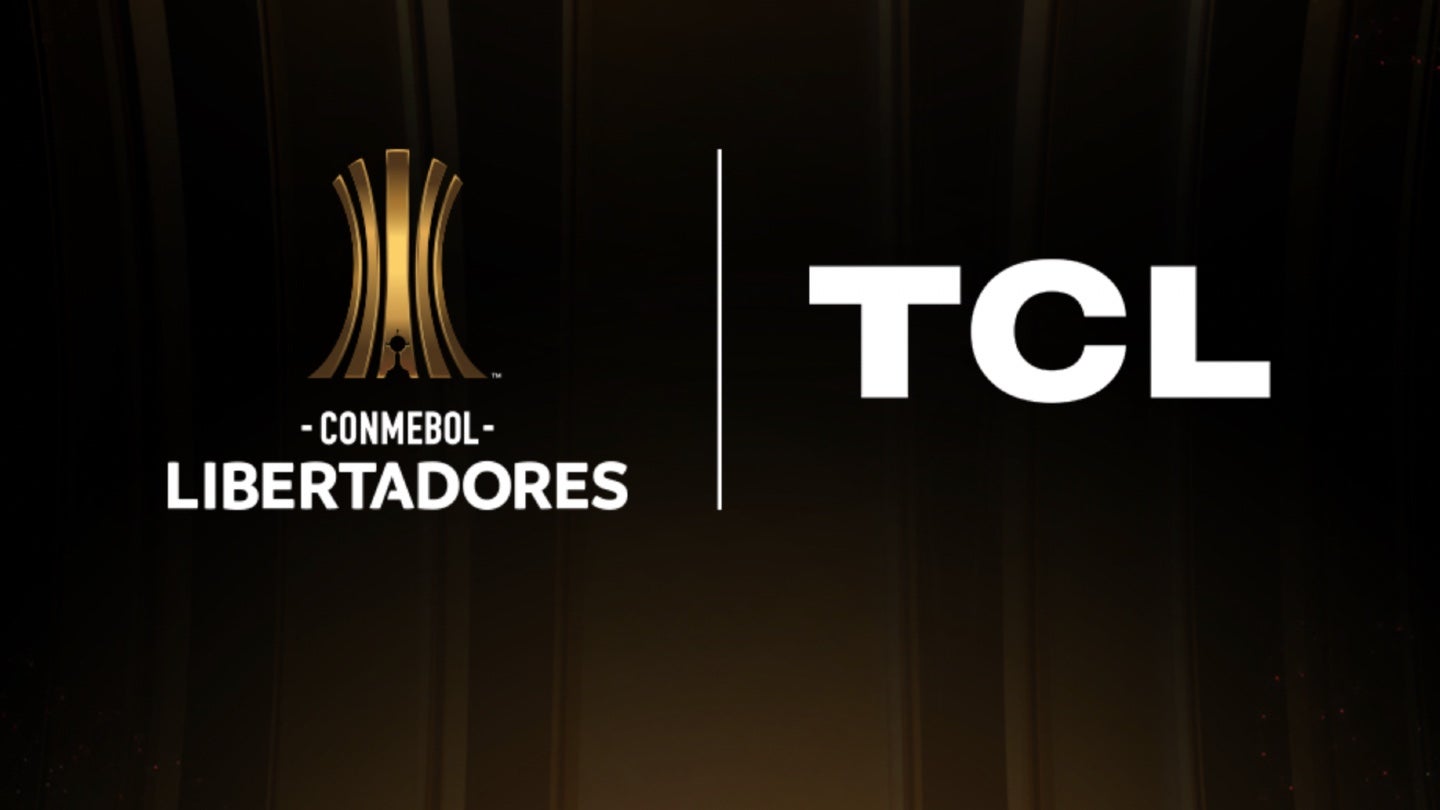 Conmebol, South American soccer's governing body, has brought in Chinese television and consumer electronics manufacturer TCL Electronics as a tournament sponsor for the 2023-26 cycle of its top-tier Copa Libertadores club competition.
Through the deal, announced yesterday (March 14), TCL will have a presence across the next four seasons of the prestigious men's Libertadores on pitch-side LED advertising hoardings, on the shirts of referees, and on the pitch itself around matches.
The brand will activate in all South American markets and will also secure tickets to games for customers.
TCL and Conmebol previously partnered ahead of the 2019 Copa America national teams tournament and then extended that agreement to the 2021 edition of that event.
Alejandro Dominguez, Conmebol's president, said: "After a great experience with the brand at the Copa América 2021, it is a great honor for Conmebol to announce the partnership for the next cycle of the most important competition in the region. We are very happy with the commitment that TCL has shown and reaffirmed with soccer in South America."
In early February, soft drinks giant Coca-Cola signed up in a similar Conmebol club competitions deal, for the 2023-26 cycle, to promote its Powerade sports drink.
Both Coca-Cola and Powerade will have visibility in stadiums at matches across all four Conmebol competitions, in the mixed zone, the substitute benches, dressing rooms, and press conferences.
TCL and Coca-Cola join other brands such as Mastercard and Amstel as sponsors for the next four Libertadores seasons.
Carlos Li, vice president of international business at TCL, and chief executive of TCL LatAm, added: "We are excited about the alliance for the Conmebol Libertadores, the continent's most important club competition … TCL has extended the partnership, hoping to encourage and inspire the world's public with the powerful spirit of soccer."
Last month, it was announced that TCL had struck announced an extension of a sponsorship deal covering the Australian Grand Prix from motor racing's prestigious Formula 1, incorporating this year's event on April 2.
The 2023 men's Copa Libertadores began in early February, with the final to take place on November 11 at the iconic Maracanã stadium in Rio de Janeiro, Brazil.