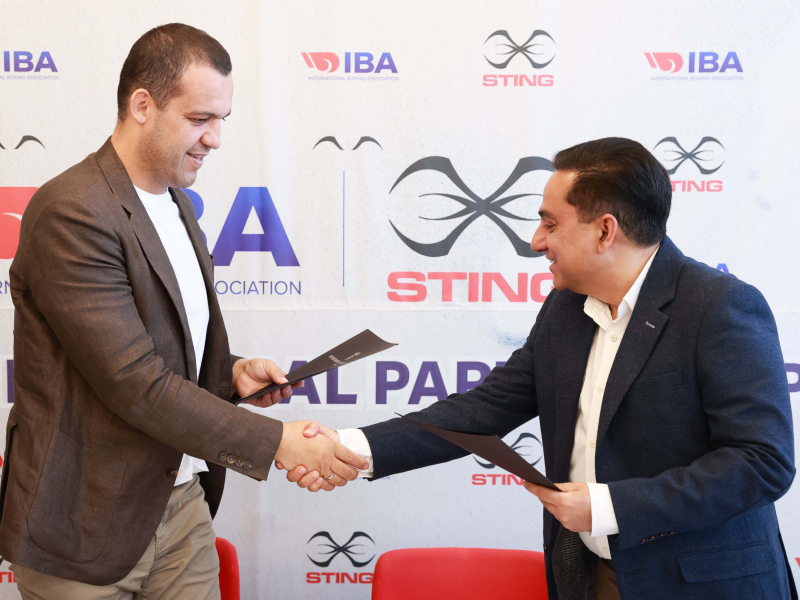 The International Boxing Association (IBA) governing body has today (November 14) announced a six-year global commercial partnership with Sting, an Australian boxing equipment, apparel, and footwear brand.
The deal between the two commences on January 1, 2023, and will run until the end of 2028.
It will see Sting supply the IBA with gloves, head guards, gauze, tapes, footwear, and uniforms for the athletes at international boxing competitions, as well as uniforms for staff and volunteers.
Sting, meanwhile, will receive a comprehensive set of marketing, merchandise, and digital rights for IBA events.
The tie-up is part of the IBA's newly created commercial program, which the governing body says "offers businesses both a long-term partnership and exclusivity, enabling commercial viability of the IBA as well as a smooth run of international boxing competitions."
Umar Kremlev, president of the IBA, said: "We always put our athletes at the core of everything we do, and, by delivering the best quality boxing material supplied by our partner Sting, we prove the importance of the safety and well-being of our athletes. Together we can help enhance boxing's popularity around the world as we aim to realize our vision of becoming the welcoming global home of boxing."
Amir Anis, Sting Sports' chief executive, added: "The IBA is not only looking for a supply of boxing equipment but, together with Sting, it is planned to develop innovative solutions and tools to enable boxing fans and athletes to get access to the very best material.
"Across digital content, e-commerce, athletes' endorsement, and retailers, it is planned to further grow the popularity of the sport of boxing while at the same time guaranteeing the commercial viability of the IBA and to continue building a global home of boxing."
Last week, the IBA announced Tashkent, Uzbekistan, as the host city for the men's World Boxing Championships in 2023 2023 and New Delhi, India, as the host of the 2023 Women's World Boxing Championships.