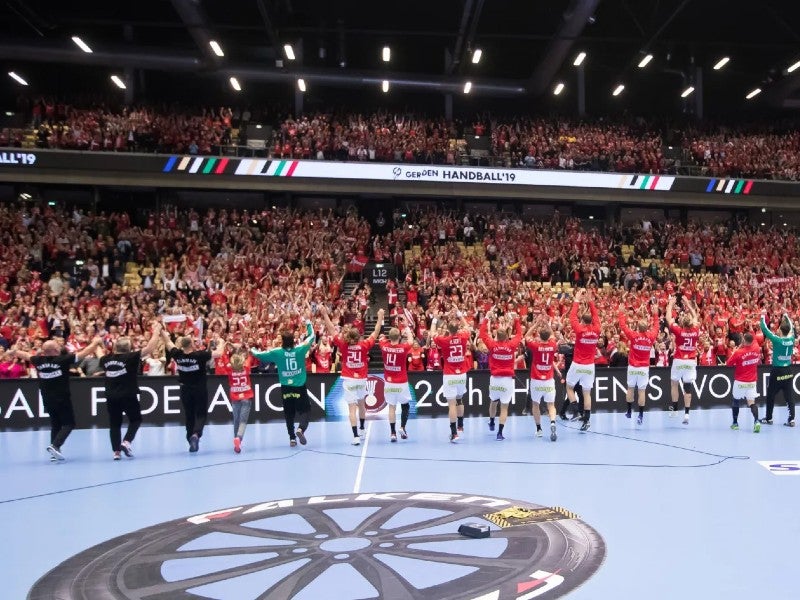 Falken Tyre Europe, an arm of the Japanese tire manufacturer, and global travel and accommodation platform Trivago have today (December 8) been announced as official partners of international handball's upcoming 2023 IHF Men's World Championship.
The partnerships were brokered by international sports marketing agency Sportfive, which is responsible for exclusive marketing and media rights for all IHF World Championships until 2031.
In addition to title and logo rights, Falken has secured advertising rights, with its logo to be displayed in each goal and center circle and branding to feature in official tournament social media communications and print materials.
This will be complemented by 30-second video ads to be shown on the big screens in the nine sports halls before the start of each match and at half-time.
Falken also served as an official partner of the men's EHF Euro tournament earlier this year.
Robert Müller von Vultejus, chief growth officer at Sportfive, said: "With Falken, the IHF World Handball Championships has secured a great partner who is positioned with far-reaching influence in the relevant core markets. We are delighted to have been able to bring two global partners together for one of the most exciting sporting events of next year."
As the official online travel partner of the tournament, Trivago branding will appear during matches in January 2023 and throughout the competition.
The company has expanded into sports in recent years and is most known for its sponsorship of English Premier League soccer giants Chelsea, and a recent collaboration with US ticketing platform for live sports and entertainment events, AXS.
Von Vultejus said: "Trivago has been active as a well-known partner in football. We are very pleased to have convinced one of the leading hotel and accommodation search platforms to team up with the IHF World Championships.
"This partnership will give Trivago the opportunity to reach the large attractive target group of handball fans worldwide allowing them to make the most out of their experience."
The IHF Men's World Championship 2023 will be held in Sweden and Poland from January 11 to 29 and has an expected viewing audience of over 1.2 billion, with an estimated 1 million total spectators attending live.