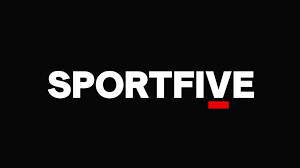 Sportfive, the international sports marketing agency, has today prolonged its partnership with the German Ski Association (DSV) in a five-year deal.
The agency will continue to be the exclusive marketer of sponsorship rights to FIS World Cup events in Germany in various disciplines, including Alpine skiing, cross-country skiing and men's ski jumping, until June 2026.
However, the contract continues to exclude ski jumping's iconic Four Hills Tournament, which includes two events in Germany.
The relationship between Sportfive and the DSV dates back to 2008, and represented the agency's first major involvement in skiing.
The current contract, signed in June 2015, was due to expire next month.
The agency said that over the next five years it will "put sponsors and partners of the events in the limelight across all levels, and further develop the unique winter atmosphere… in terms of content."
Hendrik Schiphorst, Sportfive Germany's managing director, added: "We have been working very successfully with the DSV for over 10 years and are pleased that we will be cooperating in the next five World Cup winters. The DSV World Cup events are known to be real highlights in the annual winter sports programme."