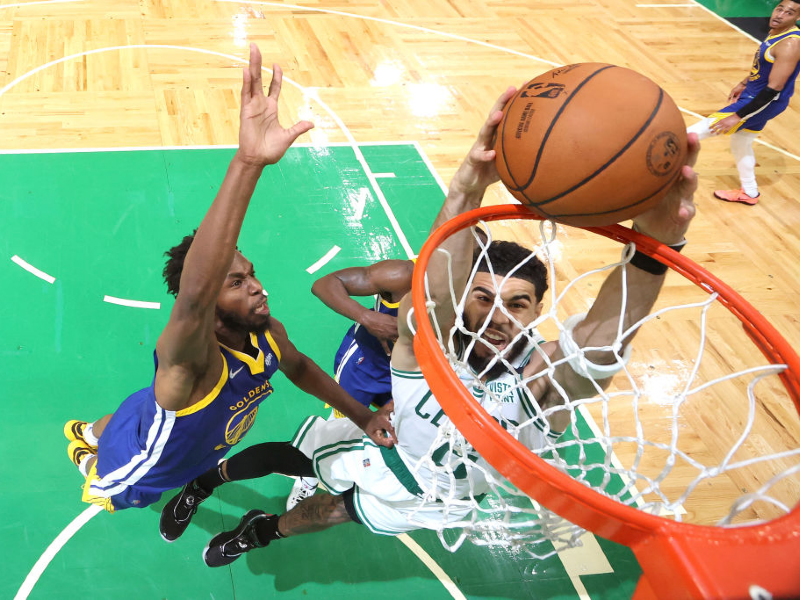 Sorare, the blockchain-based fantasy platform, and basketball's top-tier NBA and its NBA Players Association (NBAPA) have today (September 7) announced a new multi-year partnership that will include the creation of a free-to-play digital collectible-based fantasy basketball game.
A joint announcement says the game will give fans a new way to interact with the league and that players will be able to compete by creating "a lineup of non-fungible token (NFT)-based digital collectibles representing their favorite players and teams to earn points based on the real-life performance of NBA players."
As part of the deal, Sorare has become the official non-fungible token (NFT) fantasy partner of the 30-team league.
The partnership marks Sorare's third with a US sports league. The platform already has tie-ups in place with Major League Soccer and with baseball's MLB through a deal struck in May that will also see the creation of an NFT-based game.
In addition, Sorare is granted rights to use the NBA's official league and team logos across its various products and sites.
Adam Silver, the commissioner of the NBA, said: "Our partnership with Sorare will give NBA fans an entirely new way to engage with our teams and players … With Sorare's emerging NFT fantasy platform, we see significant opportunities to broaden our community of fans and grow NBA basketball around the world."
Nicolas Julia, Sorare's co-founder and chief executive, added: "The NBA and the players have been at the forefront of digital experiences and collectibles and our game gives basketball fans the ultimate sports entertainment experience where they can play like a general manager, own their own game, and foster real-world connections."
Sorare claims to have two million registered users across 185 countries, with its soccer game being its flagship product.
The latest deal struck by the fantasy engagement platform came on August 30, when it added German powerhouses Borussia Dortmund to its soccer portfolio, while the has been designated as a premium partner of the Bundesliga club under a long-term deal.
Sorare's predominant focus on growing its soccer presence to date has seen it secure current licensing deals with 10 top-tier domestic leagues worldwide, including Germany's Bundesliga and Spain's LaLiga.
Along with the 10 leagues, Sorare's growing portfolio of soccer partners comprises 230 clubs, with England's Liverpool, Germany's Bayern Munich, France's Paris Saint-Germain, Spain's Atletico Madrid, and Italy's Juventus among these.
Image: Pool/Getty Images