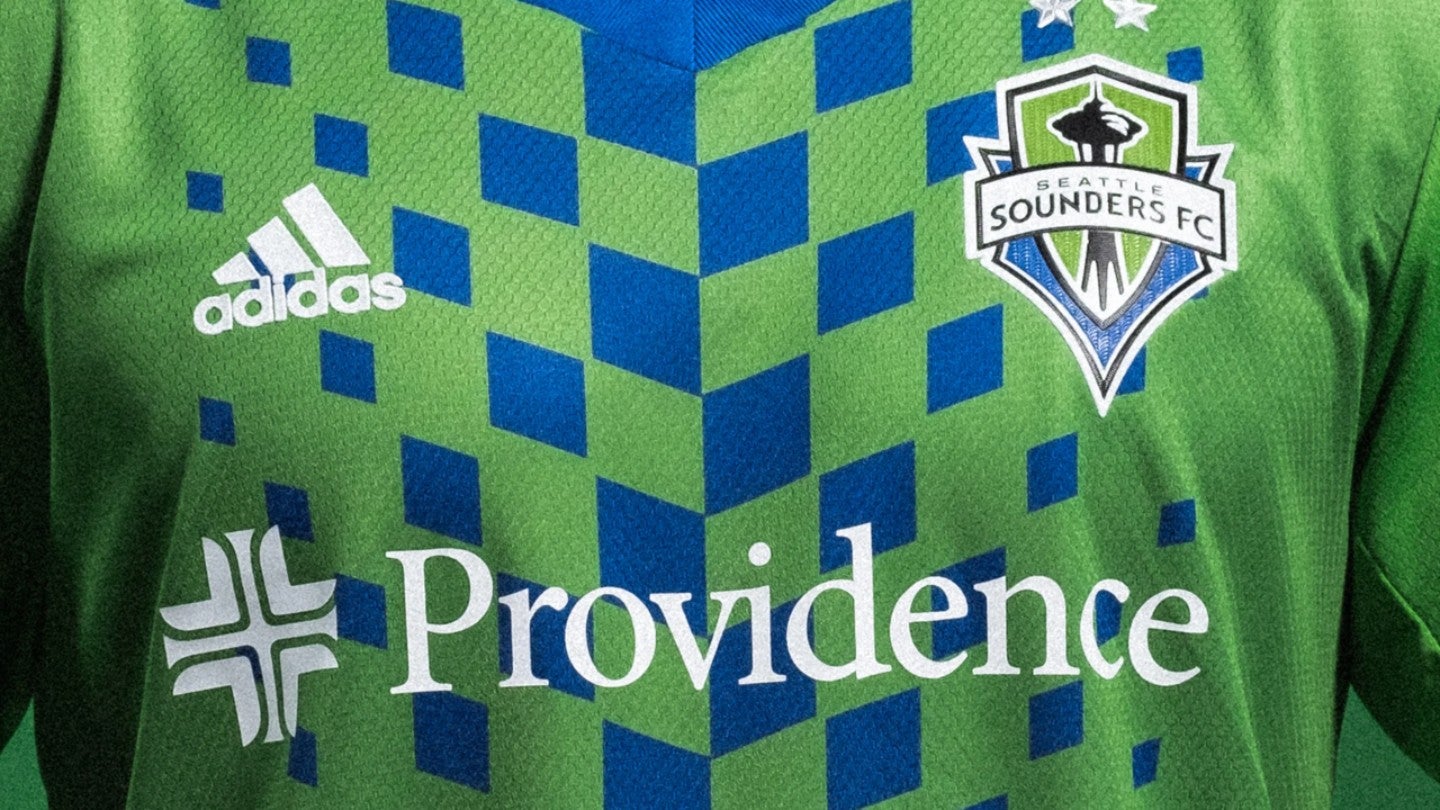 Major League Soccer (MLS) outfit Seattle Sounders have finalized a 10-year partnership with Providence that will see the healthcare provider become the franchise's jersey sponsor ahead of the 2023 season.
Under the agreement, Providence's logo will feature on the front of all Sounders home and away jerseys, as well as on travel, rain, and stadium jackets, and official polo shirts.
Branding will also appear on the kits of the club's development teams, including the club's Discovery Program squads to the MLS Next sides, in their respective competitions.
As part of the deal, the Providence Swedish healthcare network becomes the official medical services provider and official healthcare provider of the club. It will provide physicians to serve as the Sounders' team doctors.
The Sounders and providence have said sponsorship activations will focus on "driving meaningful impact in the area of youth mental health and wellness," with programs for Renton School District.
Sounders FC majority owner Adrian Hanauer said: "From our earliest conversations with providence, this partnership was always about shared values, especially our combined organizational commitment to our region's youth and making communities healthier places to live.
"In our club's view, working with community-minded partners is critical to Sounders FC's overall mission, and in Providence we have found a partner that is deeply vested in the Puget Sound region and whose values and goals align with our own.
"Today's announcement is less about the mark that our players will wear across their chests on gameday and more about the deep community investment that Providence and Sounders FC are coming together to fulfill. Mental health – especially for young people – is a critical part of a healthy society, and we're looking forward to employing the resources and reach of our two organizations to focus on these outcomes."
Providence replaces Zulily, the US online retailer of clothing, home products, and toys, which served as the club's jersey sponsor from 2019 to 2022.
Before that, Xbox, Microsoft's video game console, had been the team's major sponsor since it joined the league in 2009.
The senior team's first game in the Providence-branded jerseys will be during the 2022 FIFA Club World Cup in Morocco next month. Sounders have become the first MLS team to compete in the international tournament, having qualified with its Concacaf Champions League victory last season.
The tournament will also see the debut of tech giant Apple's logo on the left sleeve of the first team jerseys as part of its US media rights agreement with the MLS. Under that deal, all MLS matches will be available in the US through the Apple TV app.
Last year, the Sounders agreed a multi-year pitch naming rights partnership with Emerald Queen Casino, the gaming and entertainment firm owned by the native American Puyallup Tribe, as part of a partnership expansion that started with EQC becoming the team's official casino and entertainment partner in 2021.