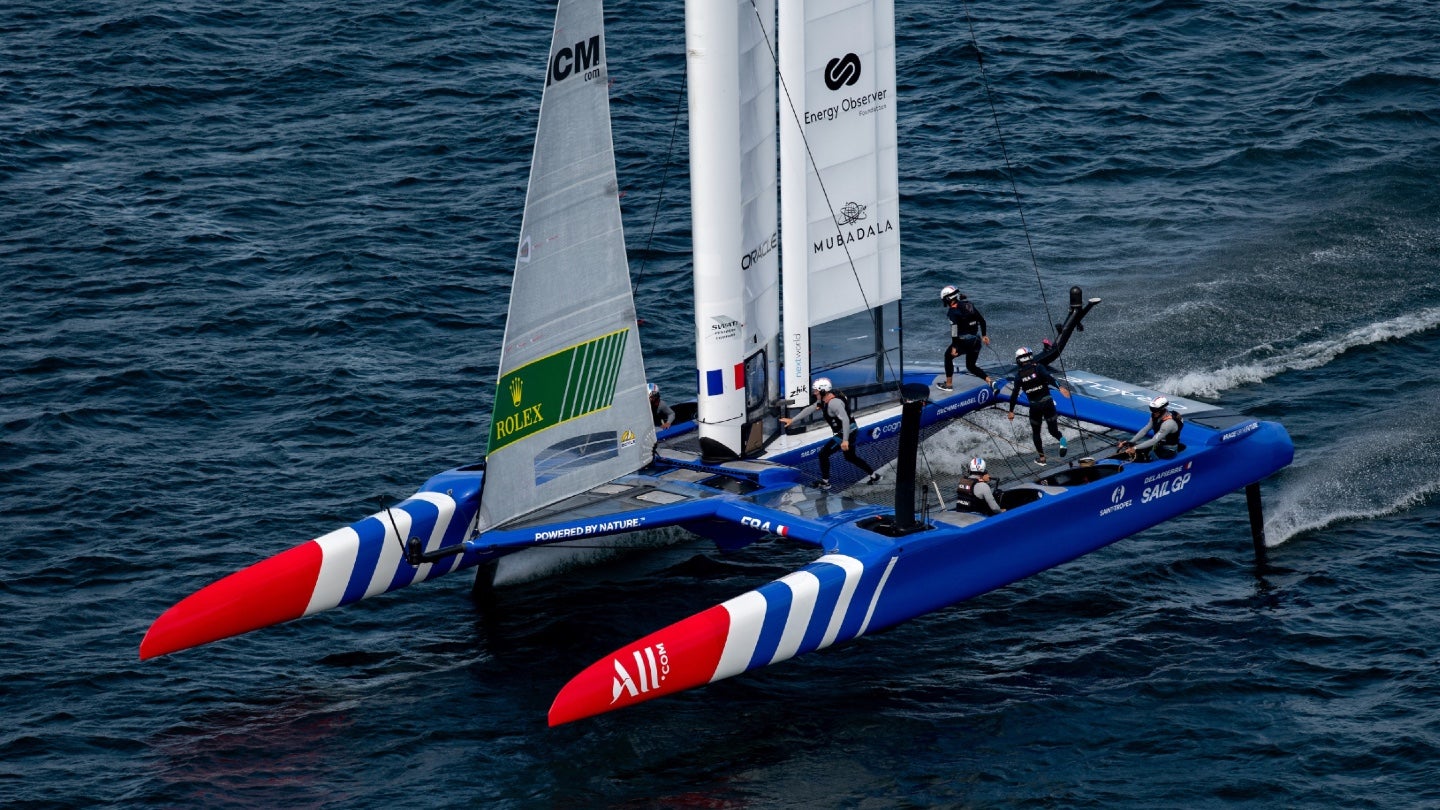 SailGP, the international sailing series, has today (September 6) unveiled an expansion of its partnership with Accor, the global multi-faceted hospitality group, ahead of the French Sail Grand Prix.
Accor is now an official SailGP supplier through the remainder of season four, which began in June and ends in July 2024. This builds on its existing global partnership with the French SailGP team.
The brand will work to support SailGP's clean energy transition, with the series having committed to becoming 100% clean energy powered both on and off-water by 2025.
The upcoming French Sail Grand Prix in Saint-Tropez, across September 9 and 10, will be 100% powered by clean energy, through a mix of green hydrogen generators supplied by EODev as well as "hydrogenated vegetable oil and mains power."
SailGP has said that Accor's extended support means that EODev, a hydrogen energy development firm, will "strengthen SailGP's clean energy roadmap," supplying green hydrogen at key SailGP events during this fourth season.
Andrew Thompson, managing director at SailGP, said: "SailGP's ambition is to be the world's most purpose-driven and sustainable global sport and entertainment platform, and it's only by aligning with purpose-driven partners who share our vision for a better future that we'll be able to realize this goal.
"That's why we're incredibly excited to expand our partnership with Accor on a global scale that will help drive us towards our ambitious clean energy targets."
Other SailGP commercial sponsors for the ongoing fourth season include Rolex as presenting partner, Mubadala as global partner, as well as brands such as Oracle, Cognizant, Apex, and Kuehne+Nagel.
At the end of August, telecoms firm T-Mobile extended a deal with the sailing series and is set to continue providing 5G internet connections on racing vessels for the current fourth season, as well as next year's fifth campaign.
Stuart Wareman, Accor Global's senior vice president of experiences, events, and partnerships, added: "We are very excited to further support SailGP and its commitment to be powered by nature. This extended partnership also enables us to reinforce our commitment to researching alternative clean energy sources and finding practical applications for them."
The best-known Accor sporting sponsorship is the brand's tie-up with the Paris 2024 Olympic and Paralympic Games, through a deal struck in November 2021.
The hospitality operator has also previously been a partner of soccer's 2022 FIFA World Cup, and also of French motor racing team Alpine.