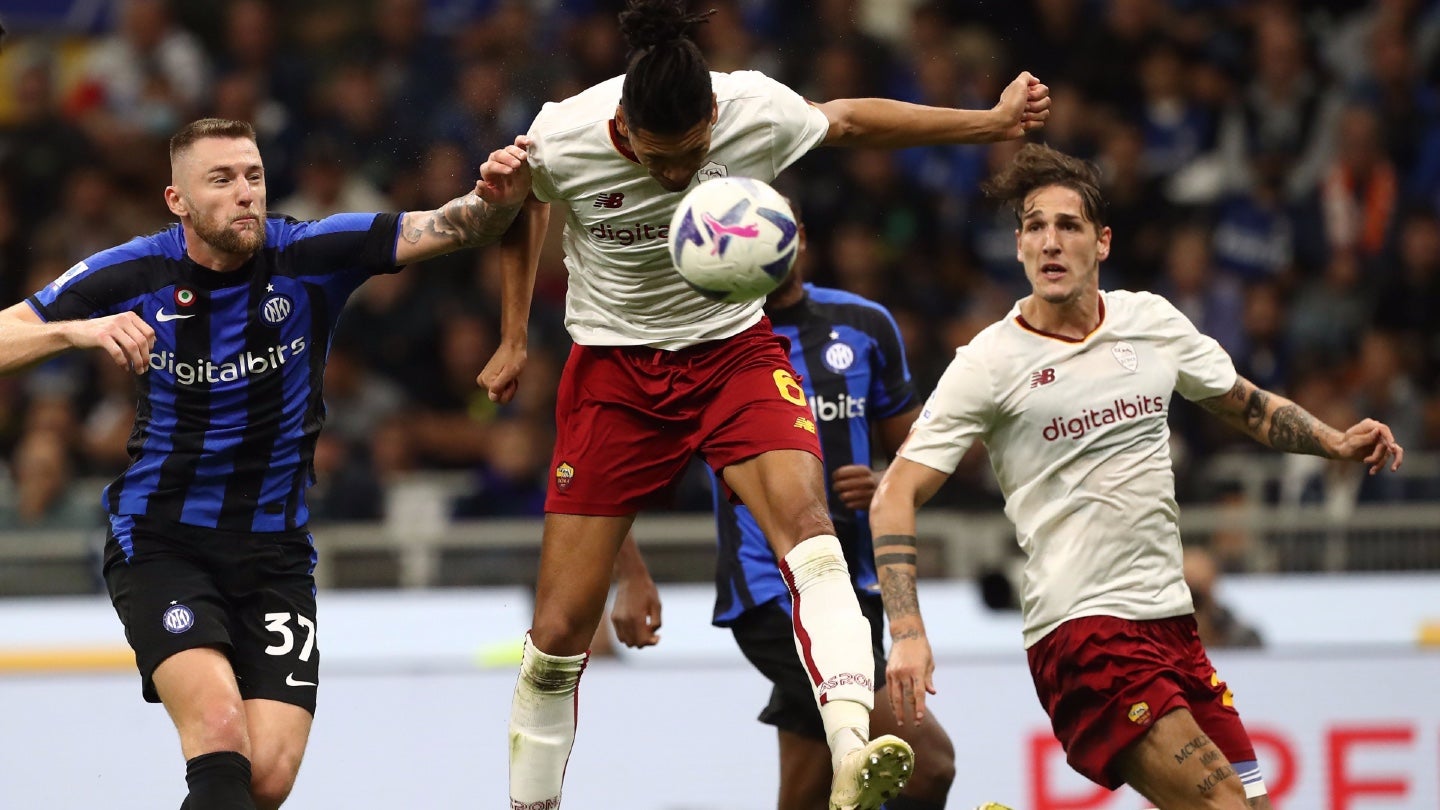 Inter Milan and AS Roma, two heavyweight Italian soccer clubs, have removed the logo of blockchain platform DigitalBits from the front of their shirts due to issues with contract payments.
Roma initially struck a three-year front-of-shirt sponsorship tie-up with DigitalBits owner Zytara Labs in July 2021, with Zytara then signing a four-year contract with Inter in the opening weeks of the 2021-22 campaign. That deal was initially for sleeve sponsorship rights until 2025, switching to front-of-shirt rights ahead of 2022-23.
However, the Milan club laid out long-running issues with the partnership as early as October last year, confirming at that time that it was looking for a new front-of-shirt partner. It was recently claimed by Inter that DigitalBits had already missed payments worth close to $19 million ($20.9 million) out of a scheduled total deal value of €85 million.
The Corriere della Sera publication said that this latest move from Inter has come with DigitalBits having missed payments worth €24 million in total covering the 2021-22 campaign.
Roma, meanwhile, are reportedly missing a payment that was due at the end of March this year – said to be €500,000. Another €9.5 million is then due at the end of 2022-23, which concludes in early June.
Roma wore shirts displaying the letters SPQR – an ancient Roman slogan – during their game against AC Milan on Saturday (April 29), while Inter left their shirt-front slot blank during their clash with Lazio the following day.
Roma have made a request to Italian soccer's Serie A to continue with that slogan on the front of their shirts until the end of 2022-23.
DigitalBits' presence has also been removed from the online sites of both Roma and Inter.
The DigitalBits Foundation has now made a statement, saying: "To date, all sponsorship deals involving the DigitalBits brand with the football clubs [Roma and Inter] were negotiated and managed by Zytara Labs.
"DigitalBits Foundation has undertaken a proactive process for the redefinition of the partnerships that will involve the DigitalBits brand in the future, in line with the objectives of economic sustainability and the use of blockchain technology.
"The sponsorship contracts concerning the display of the DigitalBits brand with the football clubs AS Roma and Inter were concluded with Zytara Labs which owned the brand at the time."
Daniele Mensi, the newly-appointed chief executive of the DigitalBits Foundation, added: "We understand the concerns raised by recent events, and we want to assure our stakeholders that we are broadly committed to upholding the integrity of the Digitalbits ecosystem and ensuring transparency in all our dealings moving forward."
Reports over the last few days have suggested DigitalBits is in the process of separating itself from Zytara Labs.
Roma, meanwhile, appointed Lisa Souloukou as their new chief executive and general manager in mid-April.
She replaced Pietro Berardi, who was relieved of his duties with immediate effect on April 17.
Image: Marco Luzzani/Getty Images