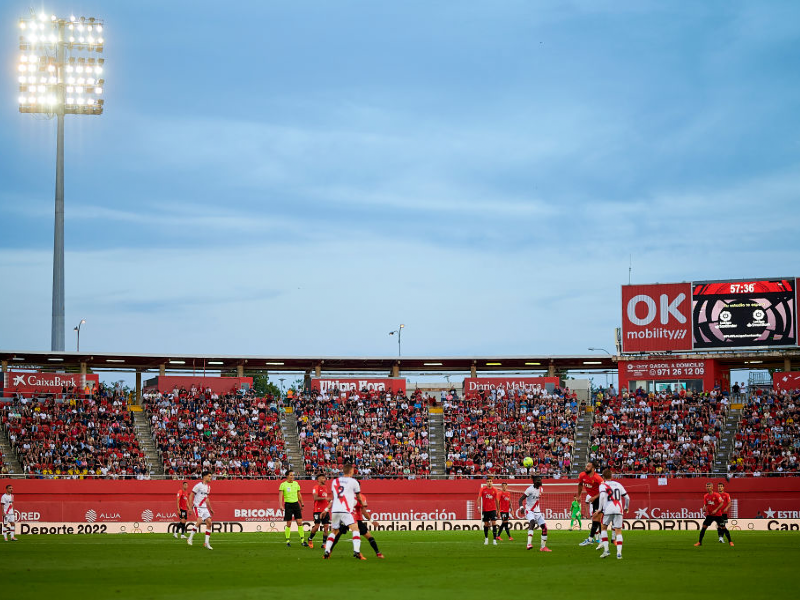 Real Mallorca, of Spanish soccer's top-tier LaLiga, have agreed to extend the naming rights deal for their home stadium with the Spanish island's local tourism authority.
The tie-up between the club and the Council of Mallorca has now been extended for the upcoming 2022-23 LaLiga campaign, which for Mallorca begins on Monday, August 15.
The €1.5 million ($1.55 million) deal was announced by the Council of Mallorca yesterday (August 10), following approval by the island's government and by the city council of Palma.
The stadium has been sponsored by the local tourism board since 2020 and will continue to be called the Visit Mallorca Stadium.
Aside from the stadium naming rights, the deal guarantees the Mallorca Tourism Foundation space and time on the LED hoardings that surround the pitch, branding space on the media interview backdrops, banners to be displayed around the stadium during matches, a presence on the club's social media and online platforms, and the ability to use Mallorca players and ex-players as brand ambassadors.
The deal value will be covered jointly over the next two seasons by the Council of Mallorca, the government of the Balearic Islands, and by the Palma civic authorities.
The stadium is owned by the island's council but leased to the club, with the deal between the two for its use now running through to 2064.
Mallorca's front-of-shirt sponsor for 2022-23 is Japanese technology firm Taica Corporation (which recently extended its own deal through the upcoming campaign), while US sportswear giant Nike is the club's kit supplier.
The island club finished 16th in last season's 20-team LaLiga.