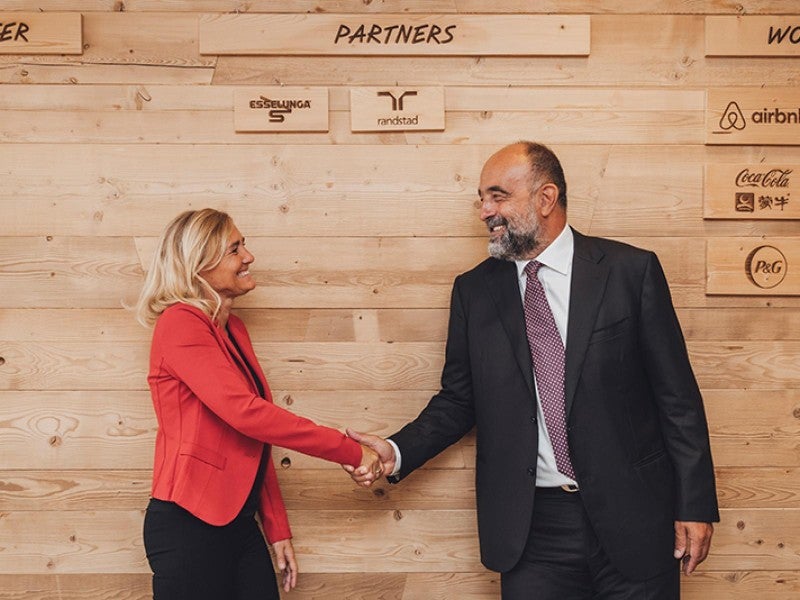 The organizing body for the Milan Cortina 2026 Winter Olympic and Paralympic Games has named the Italian division of global recruitment company Randstad as the official HR partner of the games.
Randstad becomes the second sponsor of the next Winter Olympics, joining Italian retail firm Esselunga, which was announced as the event's first partner in July.
Marco Ceresa, Randstad group chief executive, said: "The partnership between Randstad and Fondazione Milano Cortina 2026 represents for us a historic result that crowns the work we have been carrying out for years in the world of sport."
Earlier this year, the French division of Ranstad was announced as a sponsor of the 2024 summer Olympic Games in Paris.
The company's other sports sponsorships include a deal with the Scuderia AlphaTauri Formula 1 motor racing team.
The Milan Cortina 2026 Olympics will take place from February 6 to 22 that year, with the Paralympics to follow from March 6 to 15.
For the previous Winter Olympics and Paralympics, held in Beijing, China, earlier this year, the full corporate partner list included 13 worldwide Olympic partners, 11 official partners, 11 official sponsors, 10 official exclusive suppliers, and 13 official suppliers.