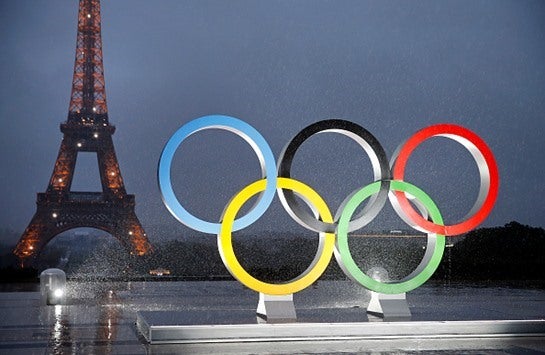 PwC France, an arm of the professional services firm, has become an official domestic partner of the Paris 2024 Olympic and Paralympic Games.
The company will also support the French Olympic and Paralympic teams at all games up to and including Paris 2024, starting with the Tokyo Olympics later this month.
The firm will support the Paris 2024 organising committee in areas such as finance, human resources, project management, legal, internal audit and risk management.
PwC, which last March was added to the roster of sponsors for the Beijing 2022 Winter Olympics, will also, the Paris 2024 organising committee has said, help to "boost and measure the legacy of these games".
Tony Estanguet, president of Paris 2024, said: "Thanks to its experience in leading large-scale projects and its expertise in issues such as energy transition and innovation, PwC France will help us meet our challenges."
Patrice Morot, president of PwC France, added: "PwC France is honoured to become a partner of the Paris 2024 Olympic and Paralympic Games… Paris 2024 can count on a trusted partner, who prioritizes quality and positive impact, to support it."
PwC France joins other brands including Cisco, Orange, EDF and Group BPCE, (which comprises Banque Populaire, Caisse d'Epargne, Banque Palatine and Natixis), as official Paris 2024 partners.
Last month, Estanguet told media that over 50 per cent of budgeted sponsorship revenue was already confirmed, and that more brands would come on board in the coming months – with the target being to have two-thirds of domestic sponsorship income secured by the end of 2021.
The planned sponsorship budget for the 2024 Paris Olympics was set during the initial budgeting process at €1.1 billion ($1.27 billion).
Estanguet has also said that the organising committee "is currently having good conversations with a number of brands… It's not easy at the moment for them to officially join up with us, but definitely companies are still very interested in what we have to offer".
The president has stated previously that the organising committee "is very happy with our sponsorship portfolio at the moment… we haven't been impacted by the [coronavirus] crisis in our preparations timeline".
PwC recently agreed a sponsorship deal with the organisers of the 2022 Commonwealth Games, to be held in Birmingham, England, next year.