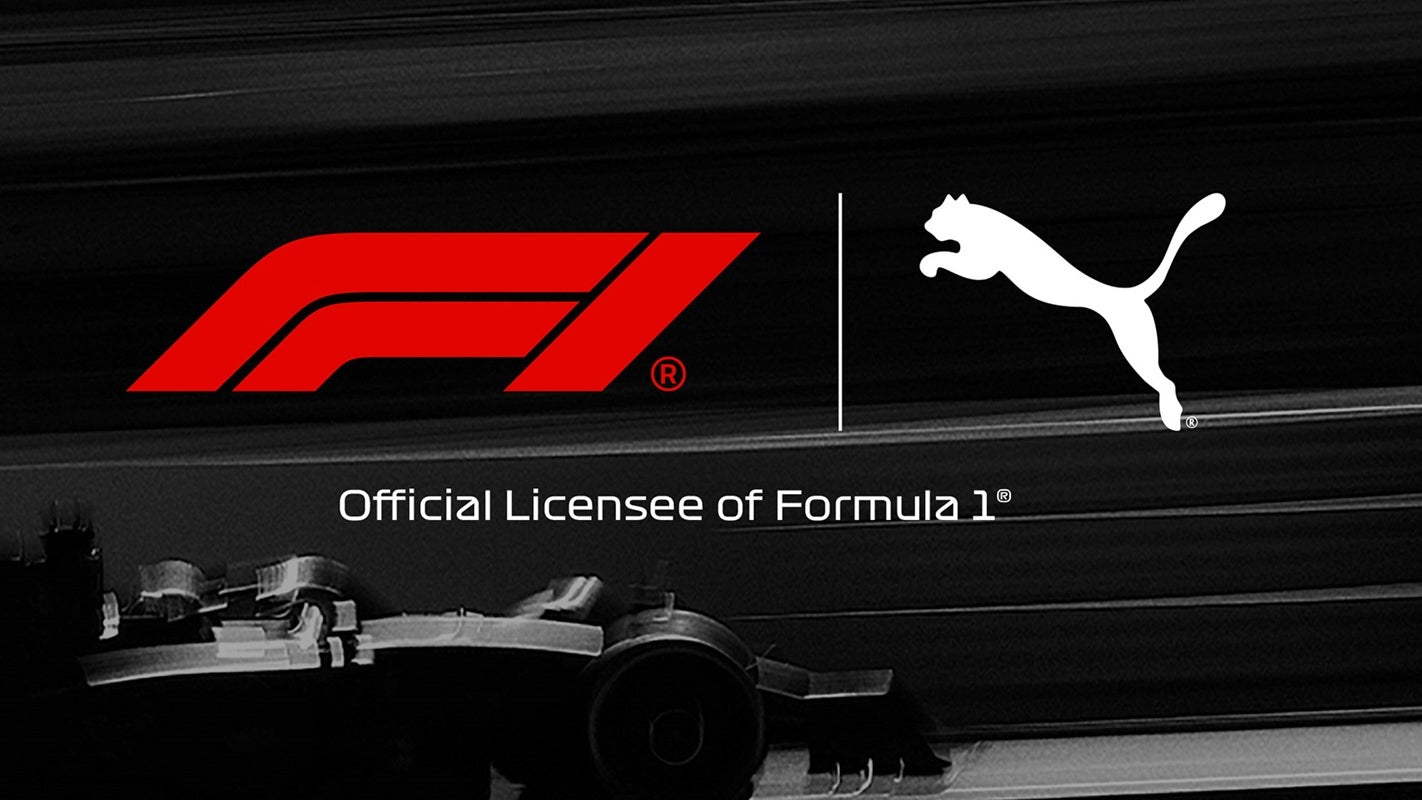 German sportswear giant Puma is to become an official supplier to motor racing's premier Formula 1 (F1) series from 2024.
Through a multi-year commercial deal, announced today (May 4), Puma will provide uniforms to all F1 personnel at each race.
The brand will produce ranges of F1-licensed apparel, accessories, and footwear. It will also have exclusive rights to sell both F1 and team-specific merchandise at a number of grands prix.
In addition, fans will be able to buy F1 products online at Puma.com and at physical Puma stores worldwide.
The Puma subsidiary Stichd, meanwhile, will have exclusive "trackside vending rights" for F1-licensed products, as well as for replica teamwear, fanwear, and special edition collections, from all 10 F1 teams.
These will be sold at fan retail stores, at a number of F1 races starting in 2024.
Puma has previously worked with F1 on merchandising and is a racewear supplier to the all-women W Series. It also has partnerships with teams across a host of motor racing series.
Stichd has a retail merchandise deal in place with the all-electric series Formula E.
Stefano Domenicali, F1 president and chief executive, said: "Puma has a rich history in motorsport, making them the perfect fit for F1 as we take the sport's apparel to the next level for fans on the street, drivers in the paddock, and everything else in between."
Arne Freundt, chief executive at Puma, added: "Our new partnership with Formula 1 is an exciting opportunity to further explore this blend of motorsports and lifestyle.
"Puma has always sat at the intersection of sports and fashion, and we feel we are in the perfect position to translate the culture of the sport into relevant streetwear collections and drive brand heat with a young, affluent, and diverse audience."
Puma joins the list of official F1 suppliers, with that rung of the series' sponsorship ladder also including AlphaTauri, BBS, and Tata Communications.
The list of top-tier global partners, meanwhile, includes brands such as Aramco, Crypto.com, DHL, Heineken, Pirelli, and Rolex.