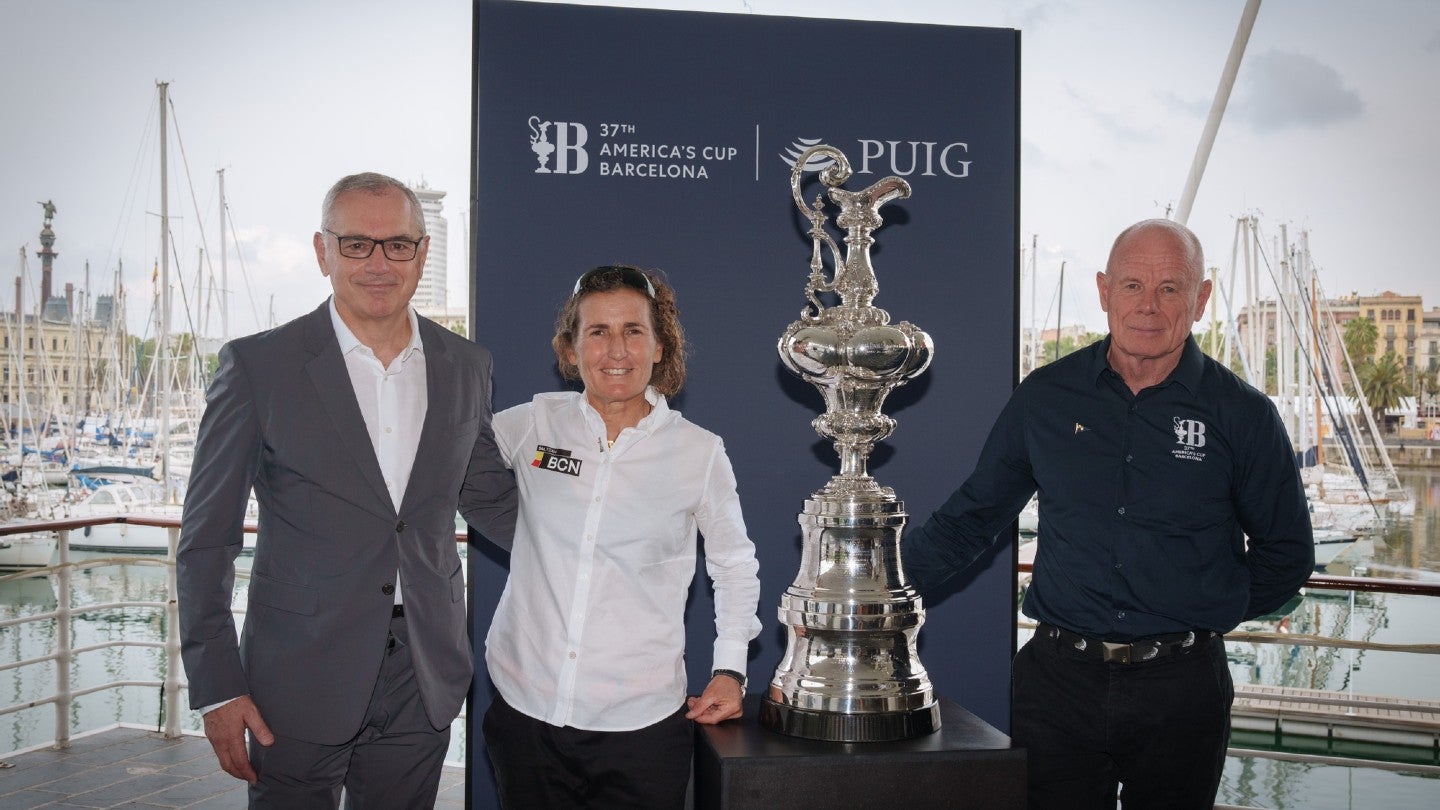 Spanish fashion and fragrance brand Puig has been announced as a global partner of the 37th Americas Cup, the international sailing competition being held next year, as part of a deal that also includes naming rights to the inaugural women's edition.
As a global partner, Puig will gain a significant brand presence throughout the two-month competition, which is being hosted by the Spanish city Barcelona in September and October.
As part of the deal, Puig will also serve as the title sponsor for the inaugural Women's America's Cup, which will also be held in Barcelona at the same time as the men's competition.
Marc Puig, chairman and chief executive of Puig, said: "Puig's support will help inspire future generations of women to actively participate in competitive sailing and break down barriers in the sport.
"The America's Cup represents a glorious tradition of sailing excellence, and we are honored to be associated with this historic event.
"Through our sponsorship, we aim to enhance the experience for participants and spectators alike and foster a sense of unity and camaraderie within the sailing community."
The new partnership comes days after Catalan beer brand Estrella Damm was announced as an official sponsor of the men's event, a designation that will see it gain visibility in various spaces during the preliminary regatta in Vilanova I la Gaeltru and the main event in Barcelona.
Puig has been an active supporter of sailing, having previously sponsored the Copa del Rey regatta in Palma de Mallorca from 1984 to 2006. It also has organized the Puig Vela Classica Barcelona regatta with the Real Club Náutico de Barcelona since 2008.
Grant Dalton, chief executive of the 37th Americas Cup company, said: "Having a family company like Puig want to be the naming partner of the Puig Women's America's Cup really justifies the purpose and the vision of the event as a direct pathway for women into the America's Cup.
"We will have the world's best women sailors racing in prime time here in Barcelona showing the world the talent that exists and what the future of our sport looks like supported by a company whose heritage is so deeply connected with sailing."