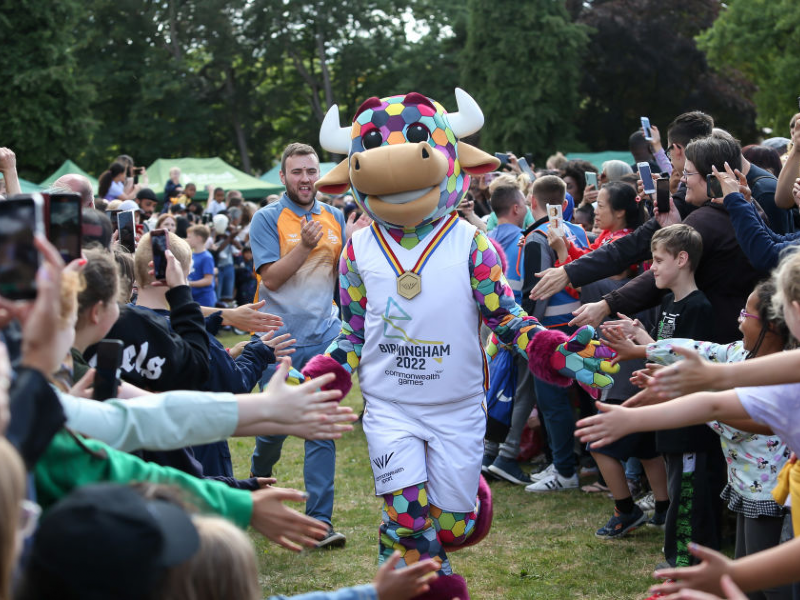 The organizing committee for the Birmingham 2022 Commonwealth Games (for which the opening ceremony takes place later today, July 28), has brought in online transformation agency PTI Digital as an official event partner.
The firm has been designated the official venue technology service provider, with the partnership entailing the firm "using specific venue knowledge and expertise to support the deployment of key venue technology services …"
Birmingham 2022 has said that PTI will aim to be more efficient and effective in providing these services and will also provide on-the-ground events expertise during the games, for which the sporting program starts tomorrow (July 29) and runs until August 8.
PTI will be assisting the existing Birmingham 2022 venue technology team and their venue network integration supplier with its experience coming from work at previous major sporting events including golf's Ryder Cup, the Cricket World Cup, and the World Athletics Championships.
Adrian Corcoran, chief information officer at Birmingham 2022, said: "PTI have outstanding experience in this space, always thinking about the end user and how that impacts on the technology requirements, bringing us operational and spend efficiencies in the process.
"Particularly with the compressed planning timescales of these games and limited access to venues due to the pandemic, PTI have gone the extra mile in bringing venue experience and knowledge to accelerate the planning and deployment to specific and iconic games venues."
Mike Bohndiek, PTI Digital's chief executive, added: "The past decade has seen unparalleled growth in the technological demands of staging major events. We are really delighted to be able to bring our experience to ensure we help Birmingham 2022 set a new benchmark for major events."
In February this year, English rugby union's top-tier Premiership Rugby appointed PTI – the overall digital agency – to help deliver the PRTV global live-streaming service.
PTI was involved in designing the service's revenue model, key performance indicators (KPIs) and "strategic alignment approach" across the multiple stakeholders involved in its creation, the agency said, with the platform having run until the end of the 2021-22 Premiership Rugby season in June.
PTI said in February that it would bring "expertise in designing its marketing strategy, customer lifetime value modeling and providing wider support to the business while deploying technical expertise to the partnership."
Other clients to have signed up with PTI this year include Gloucester Rugby, the London Legacy Development Corporation, and Scottish soccer's Hibernian FC.
Earlier this week, meanwhile, the Birmingham 2022 organizers brought in security screening technology firm Smiths Detection as the Commonwealth Games' official security equipment partner.
Through the deal with the games' organizers, the company will use its X-ray systems to "screen sporting equipment, incoming goods, and the belongings of attendees to the games …"
The machines and technology operated by Smiths Detection will be able to identify explosives, narcotics, and Covid-19.