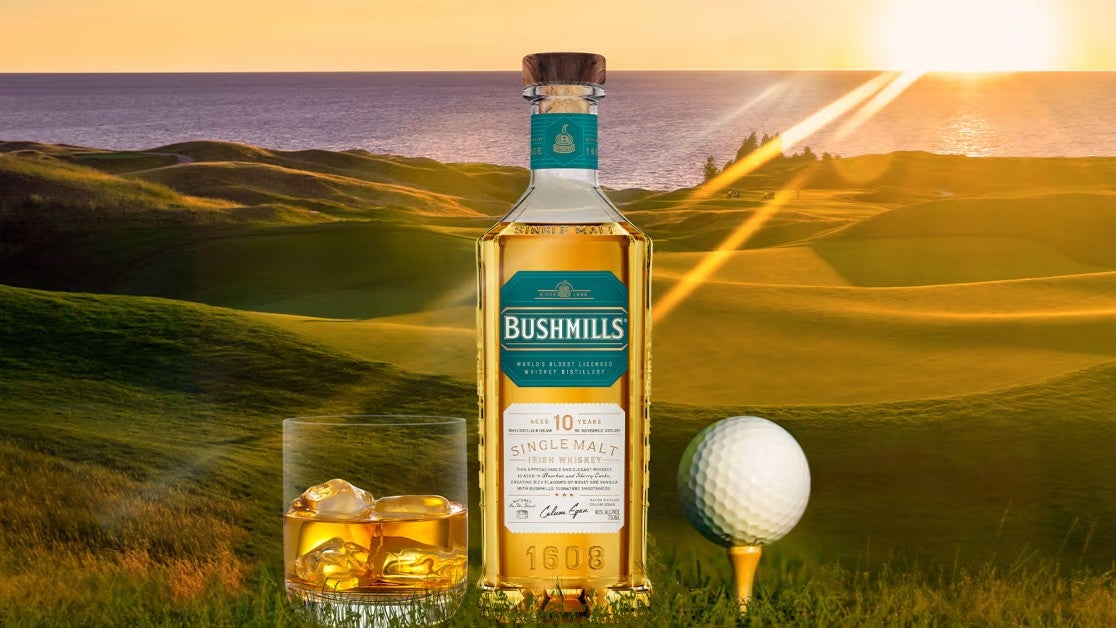 Bushmills Irish Whiskey has been named the official whiskey of US golf's PGA Tour while Maestro Dobel will remain its official tequila partner.
The brands will hold the designations through 2026 through a deal struck by their parent company, the global spirits firm Proximo Spirits.
The expanded agreement will also see Bushmills serve as the official whiskey of PGA Tour Champions.
In its new role, Bushmills will launch a national retail suite, a digital campaign, branded onsite activations, and consumer sweepstakes to win PGA Tour rewards. It will also have an onsite whiskey bar at tour events.
Maestro Dobel became the inaugural official tequila of the PGA Tour and PGA Tour Champions in 2021. The brand also recently announced a multi-year agreement with 11-time PGA Tour winner Jon Rahm.
Lander Otegui, senior vice president for marketing at Proximo Spirits, said: "Having doubled in size over the past 10 years, the Irish whiskey category continues to attract new drinkers who are looking for more premium single malt offerings … As an official marketing partner [of the PGA Tour] for the next four years, Bushmills will be able to share our award-winning single malts and beloved Irish coffees on the course with a new dedicated fanbase."
Brian Oliver, PGA Tour executive vice president of corporate partnerships, said: "We are excited to welcome Bushmills as an official marketing partner and the PGA Tour's first official whiskey, and we look forward to offering our fans this premium Bushmills experience alongside Maestro Dobel at Tour events nationwide."