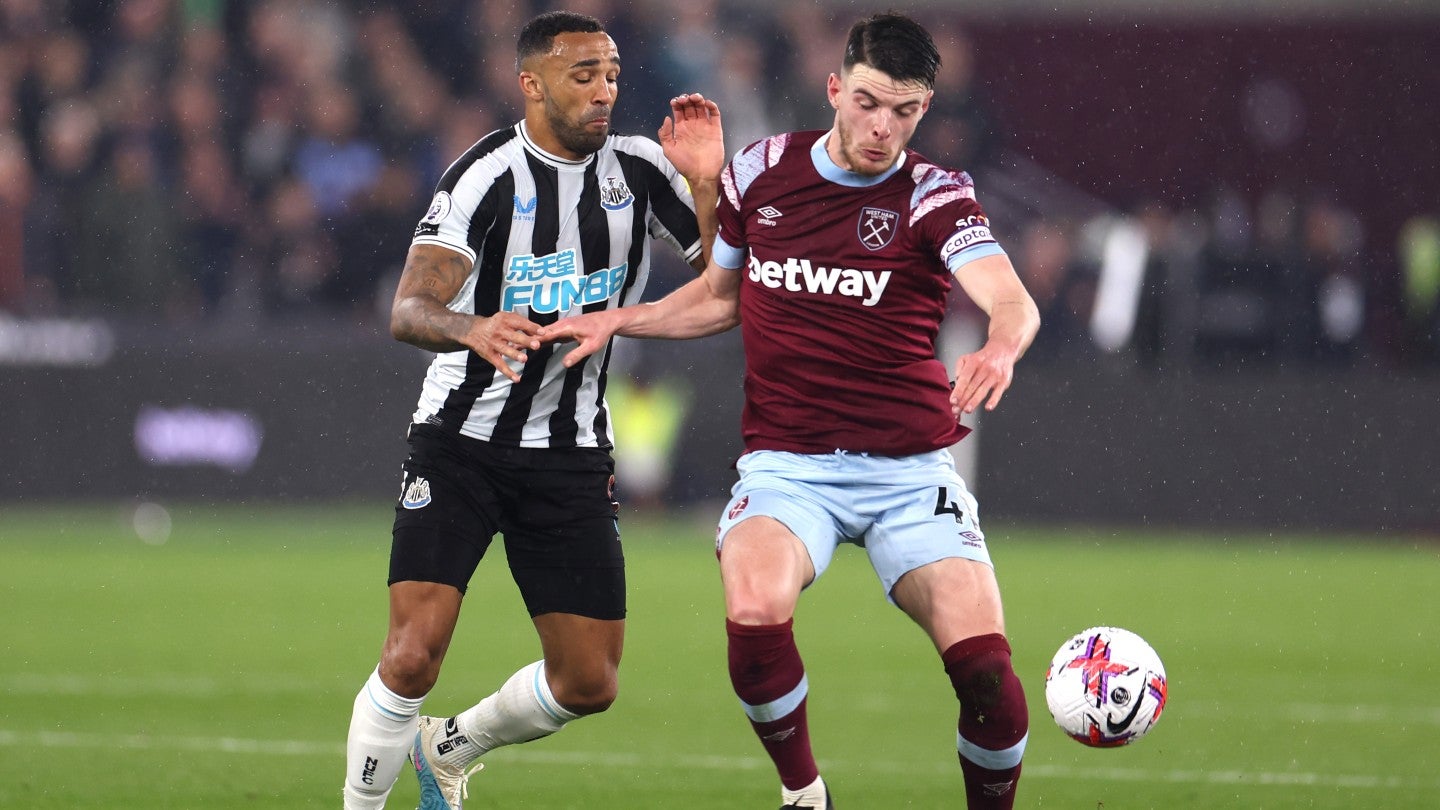 Clubs in English soccer's top-flight Premier League have today (April 13) voted to voluntarily ban front-of-shirt sponsorship deals with betting companies.
The collective agreement will come into effect after the 2025-26 season to "assist" clubs and allow for a transition period.
The decision was made after discussions between the league, clubs, and the Department for Culture, Media, and Sport (DCMS).
In a statement, the Premier League said: "Premier League clubs have today collectively agreed to withdraw gambling sponsorship from the front of clubs' matchday shirts, becoming the first sports league in the UK to take such a measure voluntarily in order to reduce gambling advertising.
"The announcement follows an extensive consultation involving the league, its clubs, and the Department for Culture, Media and Sport as part of the government's ongoing review of current gambling legislation.
"The Premier League is also working with other sports on the development of a new code for responsible gambling sponsorship."
Existing shirt sponsorship contracts with betting firms can continue for another three seasons and clubs will also be allowed to continue securing deals with bookmakers until the ban commences.
There are currently eight top-flight clubs with gambling companies as front-of-shirt sponsors, with an estimated value of more than $69 million per annum, according to GlobalData's front-of-shirt sponsorship analysis.
The clubs in question are Newcastle United (Fun88), West Ham United (Betway), Everton (Stake.com), Leeds United (Sbotop), Fulham, (W88), Brentford (Hollywood Bets), Southampton (Sportsbet), and Bournemouth (Dafabet).
In addition, teams will continue to be able to feature gambling brands in other inventory areas, including shirt sleeves and LED advertising.
It was initially reported last year that Premier League clubs were set to agree on a voluntary ban on gambling shirt sponsorships to avoid a blanket ban by the UK government.
The measure was initiated by the Premier League, which contacted all 20 teams to propose a resolution that would see betting companies disappear from their shirts within the next three years.
The move represents the first clear effort by the English top flight to address an issue that has been scrutinized by several UK government ministers in recent years with some calling for a complete ban on gambling advertising.
The Premier League is said to have told clubs that the government would seek a legislative ban unless a voluntary accord was reached.
In late 2021, it was reported the UK government was poised to ban clubs from having shirt sponsorship deals with betting companies as part of the country's new Gambling Act.
The DCMS last year stated that it was "undertaking the most comprehensive review of gambling laws in 15 years to ensure they are fit for the digital age."
Such a move by the UK government would follow in the footsteps of its counterparts in Italy and Spain where domestic clubs have been forced to abide by new laws introduced in recent years banning the advertising of gambling companies.
Spain adopted the law from the start of the 2021-22 season, while it has been in place in Italy since the beginning of the 2019-20 campaign.
In 2018, in response to increasing public and political concerns over the growth in betting advertising in live sports coverage, and in particular its contribution to problem gambling and impact on young people, it was agreed through the UK's Remote Gambling Association, which represents some of the country's largest bookmakers, to restrict the level of activity.
Since August 2020, UK sporting events before the 9PM watershed have had a 'whistle-to-whistle' ban on betting advertising from five minutes before an event starts to five minutes after it finishes, including at half-time in soccer matches.
This applies to all televised sport except horse racing and greyhound racing, which are considered reliant on betting, and extends to reruns and highlights shows, plus streaming of televised events on computers and mobile devices.
Conrad Wiacek, head of analysis at GlobalData Sport, commented: "The Premier League's intent to move away from front-of-shirt partnerships with gambling brands has long been expected and will likely mean a significant change in focus for many clubs within the league who have to come to rely on revenue from the gambling industry to drive commercial income, accounting for 40% of all deals in the Premier League, generating over $69 million in sponsorship revenue per season.
"By following the lead of Spain and Italy in this regard, the likely result will see a greater diversification in sectors for the front-of-shirt market in England.
"While the Premier League has not moved completely away from gambling and betting brand partnerships, still allowing for perimeter board and sleeve partnerships, by restricting the placement of brand logos on the most visible and crucial piece of club inventory, it sends a strong message and perhaps signals a change in strategy for many commercial departments within clubs, many of whom have sought short term, high-value partnerships with betting brands from around the world."
Image: Alex Pantling/Getty Images