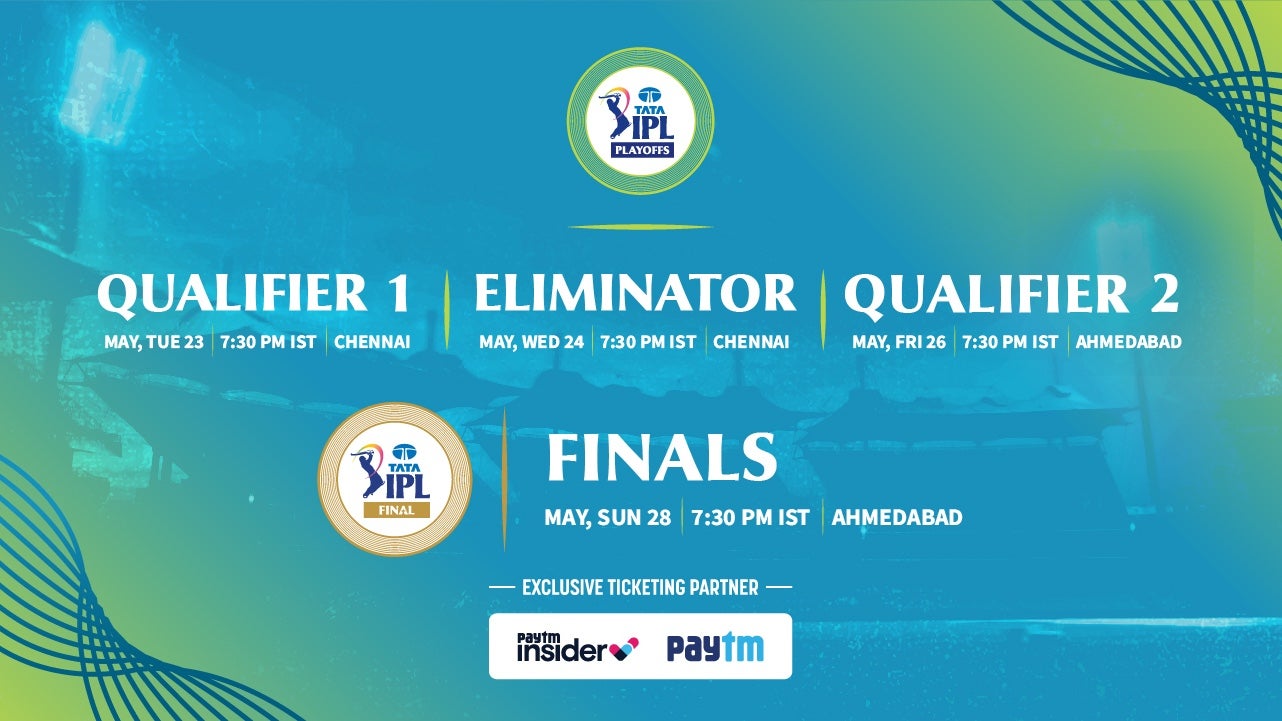 PayTM, the Indian e-commerce firm, has secured ticketing rights to the playoffs and final of domestic Twenty20 men's cricket's 2023 Indian Premier League (IPL).
Through the tie-up, announced today (May 19), PayTM and its PayTM Insider brand will serve as ticketing partners of the IPL playoffs for the second time since 2018, although the first deal did not cover the final.
The e-commerce brands currently provide ticketing solutions for six of the IPL's 10 member franchises and have said that they aim to deliver "a hassle-free and seamless ticketing experience to the fans" attending the playoffs.
The IPL playoffs feature the top four teams from the league table, with the post-season comprising four matches overall.
The first two will take place in Chennai on May 23 and 24, with the Narendra Modi Stadium in Ahmedabad to host the third playoff encounter (May 26) and then the final (May 28).
Varun Khare, business head at PayTM Insider, said: "We are glad to have won the opportunity to ticket the playoffs for the second time and strengthen our partnership with the IPL by ticketing the final for the very first time.
"This partnership has presented us with a great opportunity to provide fans a seamless and convenient way to purchase tickets so that they can experience the thrill of this cricketing spectacle live from the stadium."
The Ahmedabad arena, which also hosted the 2022 IPL final, is the largest sports venue in the world, with a total seated capacity of 132,000. The MA Chidambaram venue in Chennai, meanwhile, can hold 50,000.
Currently, each IPL side has played 13 group-stage games, out of a total of 14 to determine the teams contesting the playoffs.
As well as being a partner of the IPL itself through this season, PayTM has also sponsored individual teams including Lucknow Super Giants, Punjab Kings, Gujarat Titans (current table-toppers), and Delhi Capitals.
Elsewhere in Indian cricket, the e-commerce firm had a major deal in place with the Board of Control for Cricket in India governing body between 2019 and 2022.
That deal covered title sponsorship rights for all international cricket played in India between 2019 and 2023 before PayTM brought the tie-up to an end a year before its intended conclusion.