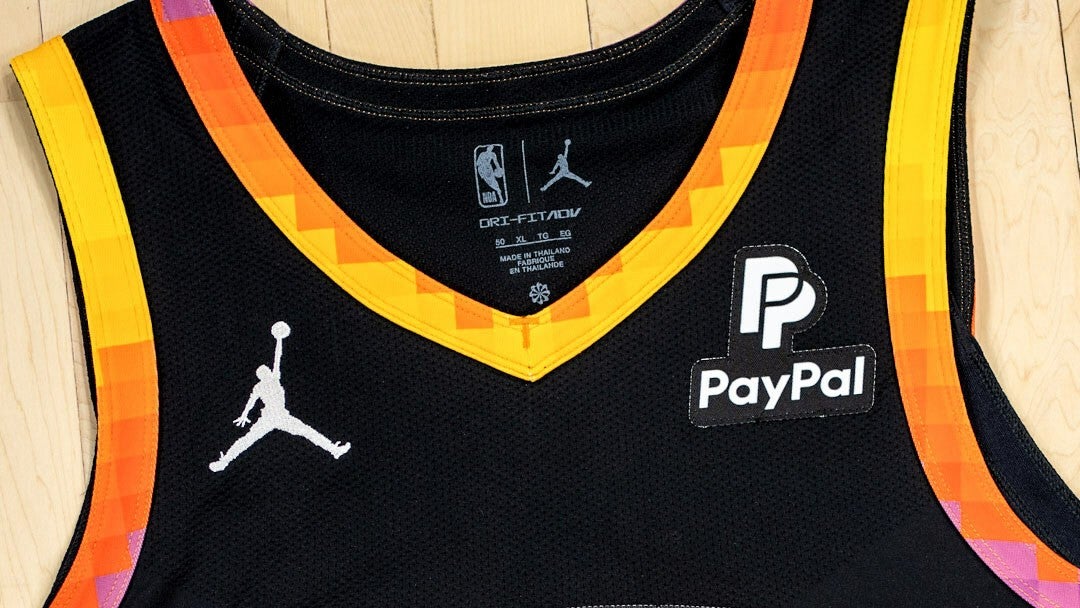 Paypal, the global online payment system, has extended its partnership with the Phoenix Suns, of North American basketball's NBA through to the 2026 season.
Under the expanded deal, Paypal will continue to be designated the official payments partner of the Phoenix Suns and will remain the team's jersey sponsor, with the PayPal logo patch to remain on home and away Phoenix Suns jerseys.
Branding for the company and its Venmo subsidiary will be displayed at the Sun's Footprint Center home arena, as well as on telecasts and social media, and Paypal payment solutions will be offered at the Suns' Footprint Center arena and online.
The two organizations will also collaborate on initiatives to support local small businesses.
The renewal continues a relationship that began in 2018.
Phoenix Suns governor Mat Ishbia said: "From day one I've said the Suns are focused on winning, fan experience, and community impact. This deal delivers on all three.
"Together with Dan Schulman and the PayPal team, we are going to make a real investment in the community and proudly wear their name as we continue building a world-class organization on and off the floor."
Dan Schulman, president and chief executive of PayPal, added: "In 2018, PayPal and the Phoenix Suns came together to form a partnership with the common goal of enhancing the fan experience on and off the court.
"Together we have put PayPal at the center of the customer experience when buying merchandise, tickets, and more in the arena, online, or via the Phoenix Suns app. Under the new leadership of Mat Ishbia and the management team he has put in place, we see a deep commitment to our shared values."
Paypal had warned that it would end its sponsorship deal with the Phoenix Suns if Robert Sarver remained owner of the franchise beyond the 2022-23 season.
This was in the wake of Sarver being suspended by the NBA for one year and handed a $10-million fine for misconduct toward employees in the workplace.
The Suns were subsequently bought by Ishbia, the billionaire chairman and president of US mortgage lender United Wholesale Mortgage, for $4 billion.