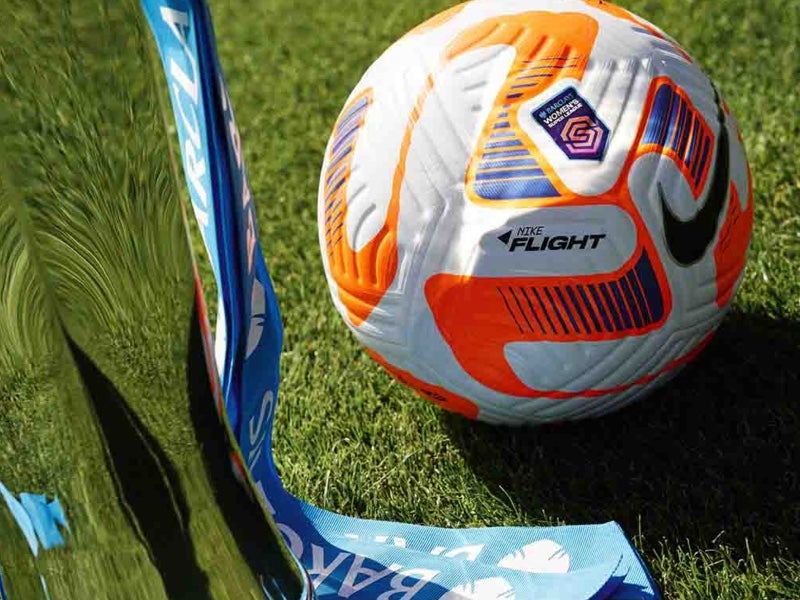 Nike, the US sportswear behemoth, has today (August 18) announced a multi-year women's soccer deal with the Football Association (FA) authority in England.
Through the deal, Nike is now the official ball supplier of the top-tier Women's Super League (WSL) domestic league, the second-tier Women's Championship (WC), and the Women's League Cup knockout competition.
The agreement means Nike's Flight ball will be used at all WSL WC, and Women's League Cup games during the upcoming 2022-23 season.
The FA has had an overall relationship with Nike since 2013, and has today said that this new deal "highlights a big step forward for the women's professional game, associating itself with a brand that looks to invest on and off the field."
The partnership has been struck less than a month after England's women's national team won the UEFA 2022 European Championships premier continental national teams tournament, securing impressive TV audiences and in-stadia attendances in the process.
That triumph has led to a major upturn in sales of tickets for the WSL, with the 2022-23 campaign set to start on September 10.
The WC, meanwhile, starts this coming weekend, on August 20.
The FA holds central control of the media and sponsorship distribution rights for the aforementioned women's competitions.
Barclays, the title sponsor of the top two tiers of women's soccer, has been in place in that role since 2019, meanwhile, with that tie-up presently set to last until 2025.
Navin Singh, commercial director at the FA, said: "Nike continuously push the boundaries when it comes to investment in women and giving them the opportunity to succeed, which is exactly what we strive to do in the women's game. This is a really positive step for both parties, and I look forward to us working with Nike going forward."
Whitney Malkiel, vice president of global women's sport at Nike, added: "The energy in women's football in England right now has never been higher as we enter into this partnership with the FA at such a critical moment in our long-standing efforts to help keep growing the women's game."
Nike is also the ball supplier for the men's top-tier English soccer competition, the Premier League, and has been since 2000, while for the men's FA Cup, Mitre has held ball supply rights since 2018, and will do so until at least 2024.
That deal also covers the Women's FA Cup, the more prestigious of the two women's knockout competitions.