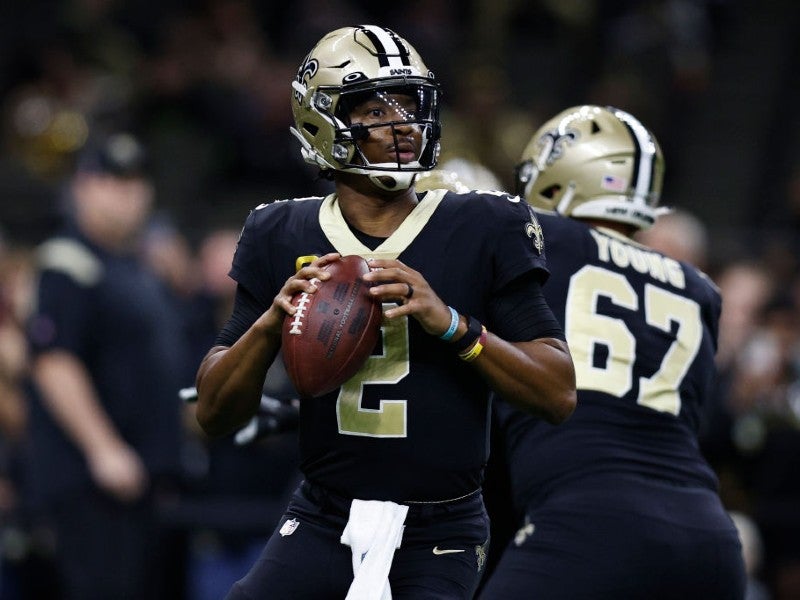 The New Orleans Saints, of North American football's NFL, have struck a multi-year extension with online ticket exchange platform SeatGeek.
The extension will see Saints fans continue to use the SeatGeek app to buy and manage their tickets and scan directly into the stadium.
The Saints team, meanwhile, will gain access to SeatGeek's backend client-facing technology Unify, a platform for creating, configuring, managing, and selling tickets and ticket-related products.
Michael Stanfield, New Orleans Saints' senior vice president of sales, said: "Five years ago, we realized we needed a primary ticketing partner who could grow with us and our Saints community and signed on as the first NFL team to partner with SeatGeek.
"We knew from the beginning that their innovative approach to ticketing would provide our passionate fanbase with the best-in-class experience they expect and our staff with the most advanced backend technology needed to elevate our ticketing operations.
"Over the years, the team at SeatGeek has shown us that they're committed to enriching every aspect of the fan journey, and we look forward to a successful future ahead."
The deal builds on a partnership that was first struck in 2017 when SeatGeek succeeded Ticketmaster. The ticketing platform also has partnerships in place with the NFL's Arizona Cardinals, Dallas Cowboys, and Washington Commanders and is also one of the league's officially licensed ticketing platforms.
Danielle du Toit, president of SeatGeek's enterprise business, said: "The Saints have been a tremendous partner of ours throughout the years as we've both been keenly focused on creating the ultimate game day experience for fans.
"An ideal SeatGeek partner matches our ambition to elevate the customer journey through a forward-thinking mentality and our drive to deliver excellence across the ticketing experience through innovative box office technology. And that's the Saints."
In September, the platform raised $238 million through a Series E funding round, giving the business a value of $1 billion.
The funding round, led by Accel, which has been a long-time investor, also included participation from Wellington Management, Arctos Sports Partners, and sports franchise owner Ryan Smith.
SeatGeek says it would use the new funding for "continued investment in its people, product, and partners" and will also invest in several key areas, including its Rally personalized event-day experience platform and its SeatGeeks Swaps ticketing return policy.
It will also work to enhance its enterprise ticketing software, "which supports the entire ticketing ecosystem by offering an end-to-end solution for teams and venues."
Meanwhile, fellow NFL franchise the Buffalo Bills have signed a multi-year deal with bench manufacturer Dragon Seat to upgrade the sideline benches at the team's Highmark Stadium.
The deal has seen Dragon Seat install its climate-controlled sideline benches that can be both heated and cooled depending on weather conditions.
As part of the agreement, the Bills will also gain sideline support technicians and an option to deploy accompanying sideline heaters during colder football games.
The Bills join a roster of around 20 NFL teams that partner with Dragon Seats, including the Dallas Cowboys, Philadelphia Eagles, and Miami Dolphins. Dragon Seats also has agreements with teams in ice hockey's NHL and NCAA college football.
Brendan Rowe, director of football operations at the Buffalo Bills, said: "The Dragon Seats group is not only committed to improving the NFL sidelines, but they are solutions-oriented and it shows in the quality of their product and their in-game service.
"The Buffalo Bills are proud to work with Dragon Seats and our players are thrilled to have the best sports bench on our sidelines."
Image: Sean Gardner/Getty Images