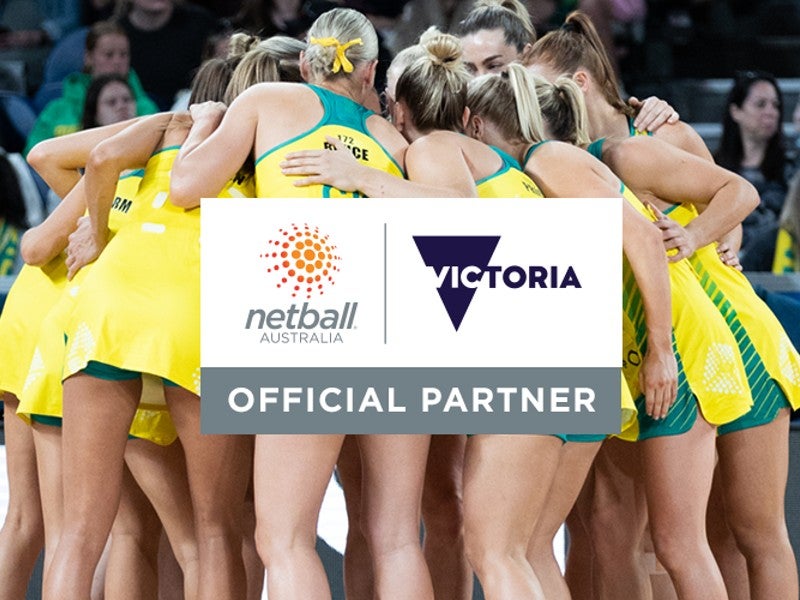 Netball Australia (NA), the sport's national governing body, has secured a new AUD15-million ($9.45-million) sponsorship deal with the Victorian government after mining company Hancock Prospecting exited its partnership amid controversy.
Victorian premier Daniel Andrews announced today (October 31) that the state's tourism arm Visit Victoria had struck a deal with the Diamonds national team running until 2027 to plug the funding gap created by the Australian firm's exit.
The deal will see the Visit Victoria logo feature on the Diamond's playing uniforms, as well as on social media content, digital content, and advertising during games.
As part of the agreement, the world's top-ranked team will play one Test match a year in the state and hold training camps in Victoria from 2023 to 2026. Next year's Super Netball grand final will also be staged in the state.
Players will also appear in tourism campaigns for Victoria.
NA chief executive Kelly Ryan said: "Victoria is a proud sporting state, and we are delighted to announce a new partnership with Visit Victoria.
"The partnership will guarantee Victorians the opportunity to experience more netball across the next five years.
"This investment will benefit all levels of netball – from our pathway system to the Suncorp Super Netball League and the Origin Australian Diamonds."
The deal comes after Hancock Prospecting announced it would withdraw from its deal last week (October 22) after national team players raised concerns about the partnership and showed support for teammate Donnell Wallam who opposed wearing the company's logo on her uniform due to the company's record on Indigenous issues, including comments made by founder Lang Hancock in the 1980s about sterilizing the indigenous population.
Wallam is the third indigenous player to represent Australia.
While NA initially announced it would retain its sponsorship with Hancock, a public backlash saw the company terminate its deal and offer the team short-term funding until it found a new sponsor.
Hancock has sponsorship deals in place with Volleyball Australia, Rowing Australia, Synchronized Swimming Australia, and Swimming Western Australia.
Diamonds captain Liz Watson added: "This is a significant partnership for the Origin Australian Diamonds as we prepare to defend our Commonwealth Games gold medal in Victoria in 2026.
"Visit Victoria is a proud supporter of netball, and this investment will benefit all levels of our game."
Last week, NA's other key sponsors denied reports they are considering ending their partnerships with the national body.
Some reports in Australia suggested that other sponsors were considering pulling out but naming rights partner Origin Energy, insurance companies Suncorp and HCF, and Japanese car brand Nissan all came out in support of NA and insisted that they would continue their respective agreements.