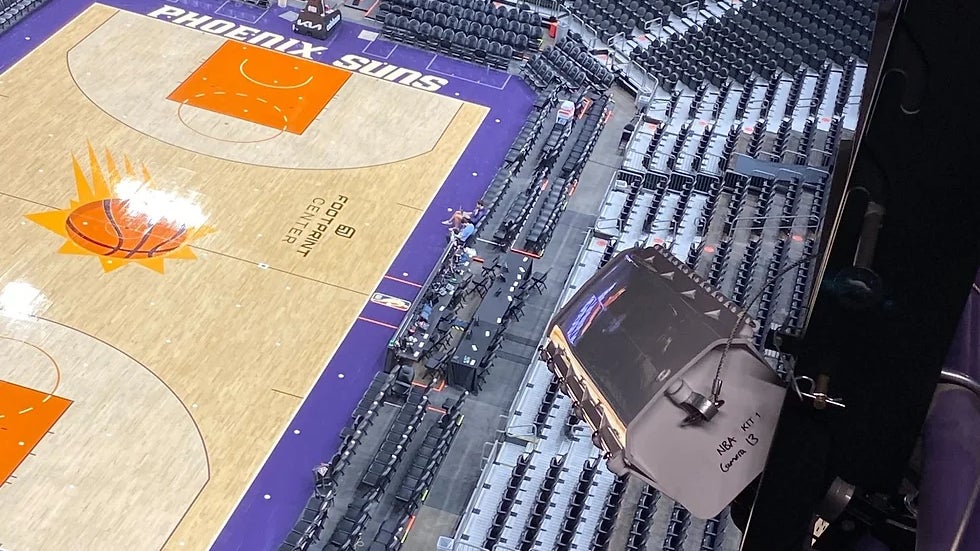 Hawk-Eye Innovations, the UK-based video technology company owned by Sony, is to provide its 3D optical tracking technology to the National Basketball Association (NBA), North America's basketball league, from the 2023-24 season.
The technology will be used to enhance officiating in the league with the aim of increasing the accuracy of referees' calls and speeding up gameplay. The plan is for the technology to automate calls such as out-of-bounds and goaltending in future seasons.
In addition, the data generated will be used to provide greater insights into and analysis of the game, as well as for collaborations with Sony around the likes of virtual game recreations, dynamic visualizations, unique content development and gamification.
Hawk-Eye has been working with the NBA since 2019 to develop the system and prove its functionality, including via data collection trials at NBA's Summer League off-season tournament.
Sportradar, the league's exclusive data provider partner, will also work with Hawk-Eye to provide and analyze data.
Hawk-Eye has partnered elsewhere with the likes of tennis' US Open Series, North America's Major League Baseball, and the RFEF, Spain's national soccer federation.
Rufus Hack, chief executive of Sony's sports businesses, said: "We look forward to helping them unlock the power of data to continue to enhance officiating and basketball analytics, as well as to drive new immersive fan experiences."
Evan Wasch, executive vice president of basketball strategy and analytics at the NBA, added: "We are thrilled to partner with Sony's sports businesses to leverage Hawk-Eye's cutting-edge 3D optical tracking data.
"This data will enhance our officiating, power significant insights for our teams, and create a dynamic data set that will improve our game and enable unique engagement opportunities for NBA fans."