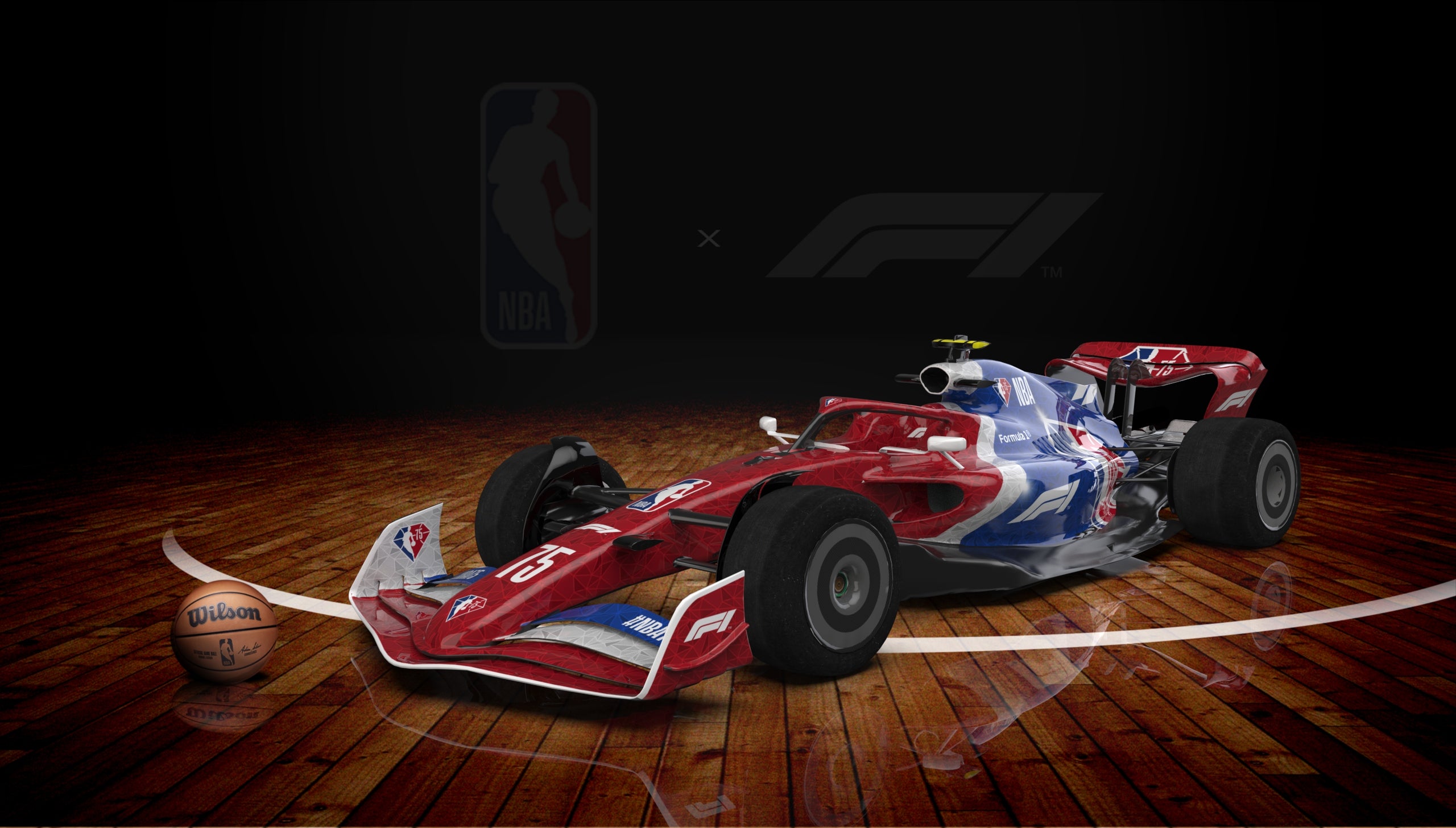 Motor racing's Formula 1 and North American basketball's NBA have entered into a content and promotion partnership ahead of this weekend's United States Grand Prix.
The two parties have described the tie-up as a "first-of-its-kind content and activation partnership" to engage their respective global audiences.
As well as focusing on the upcoming return of Formula 1 to the US, the agreement will promote the NBA's 75th anniversary season, which got underway this week.
Through the partnership, exclusive imagery featuring F1 cars in custom liveries representing all 30 NBA teams will be released on NBA and F1 social media platforms around the world.
The first 10 cars, showcasing the NBA central and pacific divisions, were unveiled yesterday.
The US Grand Prix will be held this weekend at the Circuit of the Americas track, with F1 returning to the iconic Texas circuit following a two-year break due to Covid-19.
Meanwhile, the NBA has renewed its sponsorship deal with Swiss watch brand Tissot.
Tissot will continue to serve as the official watch and official timekeeper of the NBA, the Women's National Basketball Association (WNBA) and the NBA G League, as part of the multi-year extension.
To commemorate the renewal, the brand has launched a new watch with connected functionalities that allows NBA fans to track their favourite teams.
Features include access to key information such as game schedules and team standings. In addition, users will soon be able to follow NBA games live through the watch's silent notifications, which will provide game scores and key statistics.
Tissot has been a major partner of the NBA since 2015.
This represents the league's second renewal with a long-standing partner in a matter of days after also extending with Korean car manufacturer Kia.
The NBA also signed its first cryptocurrency sponsor prior to the start of the new season this week.
Elsewhere in the NBA, the Miami Heat have become the latest franchise to partner with BioSteel, the Canada-based sports nutrition company.
The brand has been named as the official sports drink of the Florida-based team.
The multi-channel partnership will provide BioSteel with a year-round integration of its brand and products on and off the court.
This includes hydrating the players throughout the season, bench setups at home games, promotions through digital and social media and a presence in the locker room, training centre and in-arena signage.
The deal adds to BioSteel's vast NBA portfolio as it already has partnerships with multiple teams including the Los Angeles Lakers, Brooklyn Nets, Dallas Mavericks, Philadelphia 76ers and Toronto Raptors.