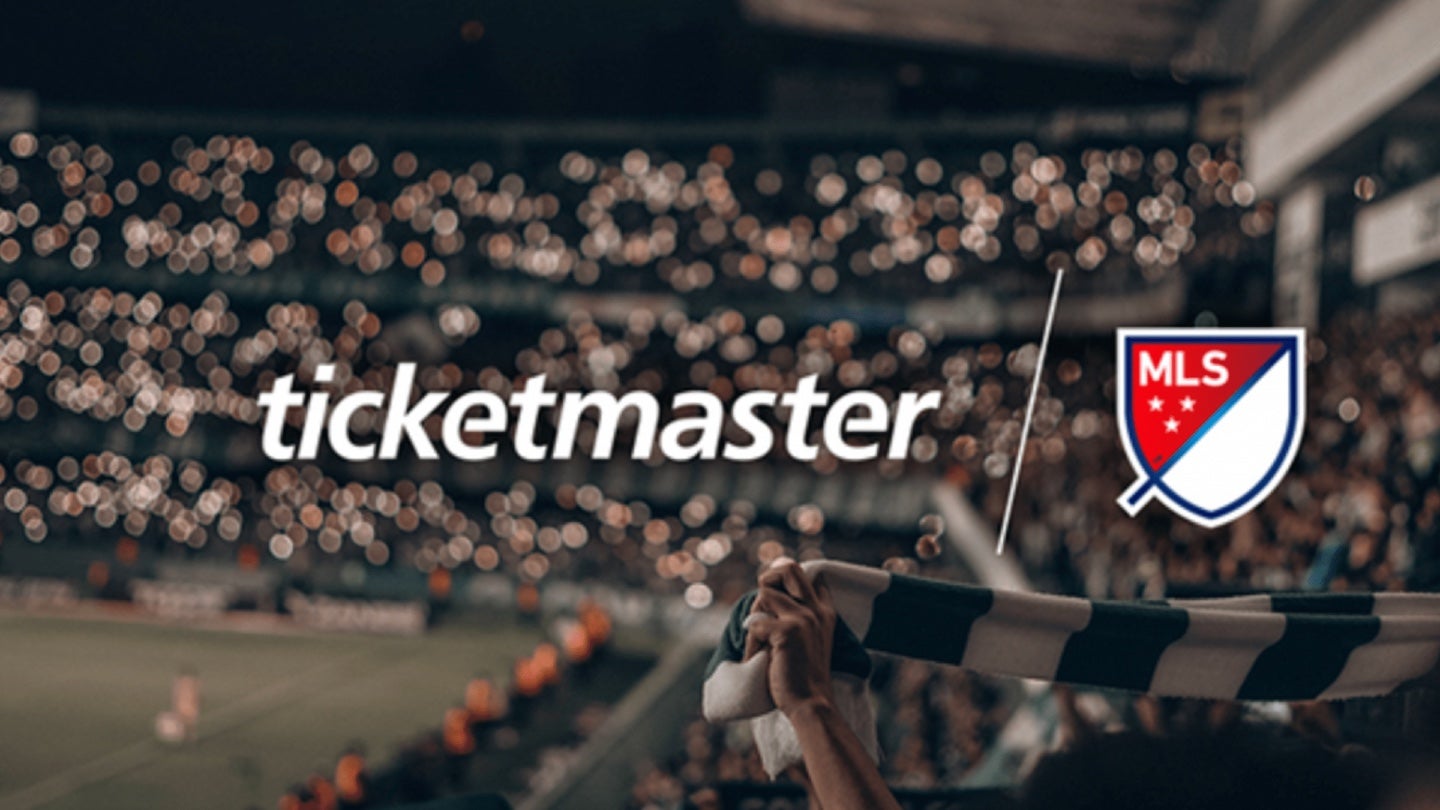 North America's Major League Soccer (MLS) has in the last 24 hours announced multi-year deals with ticketing sales and services firm Ticketmaster and with video streaming technology company Deltatre (an expansion of an existing relationship).
Ticketmaster becomes the league's official ticketing partner after an "extensive and comprehensive evaluation process," while the Deltatre tie-up revolves around that company using "enhanced data feeds" to power broadcast coverage of the league during the 2023 season, which started late last month. That tie-up, revolving around the Sportec Solutions subsidiary, builds on a previous collaboration between the pair.
MLS has said it chose Ticketmaster as a partner "based on the company's industry-leading technology, unmatched product, and collaborative capabilities", and that fans will now benefit from a seamless process from purchasing their ticket through to match day.
They will be able to access their ticket through their mobile device, with Ticketmaster also providing the option for fans to "select the perfect seat through interactive 3D stadium views."
Ticketmaster and MLS will also work together to deepen fan connections, through engagement tools and a customized, branded experience.
The Deltatre deal, meanwhile, will see that company, through Sportec Solutions, handle all aspects of data collection, storage, analysis, and distribution from MLS action, connected to the global data distribution deal MLS struck with IMG Arena in July last year.
The data will be available to fans watching via MLS Season Pass, the streaming service launched by global tech giant Apple for its first season of worldwide MLS coverage, for which it secured the rights through a 10-year deal struck in June 2022.
From this year, all live MLS matches will be shown around the world on the Apple TV streaming service until 2032 in an agreement worth around $2.5 billion, or $250 million per year.
The aim is to "create an unprecedented dataset from every MLS, Leagues Cup, and MLS Nextpro match" and will see MLS use 12 4K cameras to capture real-time tracking data from every MLS stadium.
This information will be stored in the cloud and then made available to both fans (through broadcast) and MLS managers. In addition, IMG Arena will distribute the information to media, sports betting, and tech firms worldwide.
The deal comes via MLS Emerging Ventures, the league's strategic partnership and growth branch.
MLS has said the partnership will enable the league to provide a range of new statistics from each game, with additional information sectors to be worked on throughout the season and presented to fans watching on MLS Season Pass.
Deltatre will be responsible for "bringing Sportec Solutions' next-gen metrics to screen through advanced graphics and data visualizations."
The original tie-up between Deltatre and MLS was signed off in March 2021, making Deltatre MLS' web technology provider.
Andrea Marini, Deltatre's chief executive and a board member at Sportec Solutions, said: "Having partnered with MLS since 2021, we are thrilled to expand our remit and work in tandem with our subsidiary, Sportec Solutions, to deliver industry-leading data services for one of the world's most forward-thinking soccer leagues, as they begin a new cycle with Apple TV."
Chris Schlosser, senior vice president of MLS Emerging Ventures, added: "By partnering with Sportec Solutions and Deltatre, we will continue to push the envelope with what is possible when you combine ground-breaking technology with a progressive approach to data to provide our tech-savvy fans a reimagined next-generation experience."
Regarding the Ticketmaster tie-up, meanwhile, MLS deputy commissioner Gary Stevenson commented: "Ticketmaster offers an unmatched set of technology, tools, and expertise which will serve to accelerate the growth of our fanbase. The sport is on the rise like never before and we look forward to taking the sport to new heights with our partner Ticketmaster."
Marla Ostroff, managing director of Ticketmaster North America, added: "We're excited to share our expertise with MLS and bring their vision to life with our innovative solutions and forward-thinking approach."
Last week, MLS extended its long-standing partnership with major sportswear brand Adidas until 2030.
The long-term renewal is worth $830 million, according to Sportico, which represents a record investment in US soccer for the brand. The previous agreement was valued at $700 million.
The existing contract between the two parties was not due to expire until the end of the 2024 season.
Under the six-year extension, Adidas will continue as the official supplier for the league, its clubs, and youth academies and provide apparel and footwear.
MLS action this year began on February 25, with the 29-team regular season running through until October 21.