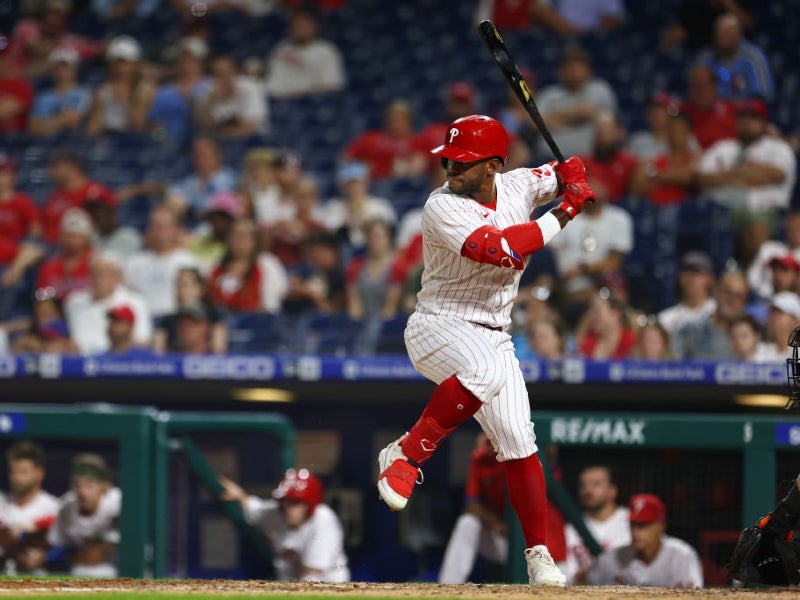 Two Circles, the international digital-focused sports agency, has been appointed by Major League Baseball (MLB) franchise the Philadelphia Phillies to sell their jersey patch sponsor.
The UK-based firm said it will use its "unique data-driven approach" to sign a brand partner to appear on the Phillies jersey beginning with the 2023 season.
The tie-up comes after MLB finalized details of its new jersey patch program in April, a key part of its new five-year collective bargaining agreement (CBA) with the MLB Players Association.
Soon after the CBA deal, the San Diego Padres became the first team in the league to strike a jersey patch agreement after signing a multi-year deal with telecoms company Motorola.
The Los Angeles Dodgers recently appointed international sports marketing agency Sportfive to secure a jersey patch sponsor.
Since 2015, Two Circles claims to have delivered over $1.2 billion in sponsorship revenue for clients including the New Zealand rugby union team, European soccer's governing body UEFA, and Italian giants AC Milan.
Adam Davis, Two Circles managing director in North America, said: "With the winning combination of the Phillies playing in a top media market and (league MVP) Bryce Harper's star power that cuts through to a Gen Z, tech-savvy demographic coveted by brands, we couldn't be more excited to go to market and deliver for the Phillies and their new partner."
Jackie Cuddeback, Phillies vice president of partnership sales and corporate marketing, added: "Two Circles has a proven track record bringing new brands into sports, and a strong pedigree driving sponsorship revenue for some of the world's biggest sports teams. We're looking forward to collaborating on this new brand proposition."
Two Circles has offices in New York City and Los Angeles and works with a range of sports properties in North America including the NFL, Learfield, MLS, and ASM Global, plus several sports teams across the major leagues in addition to the Phillies.