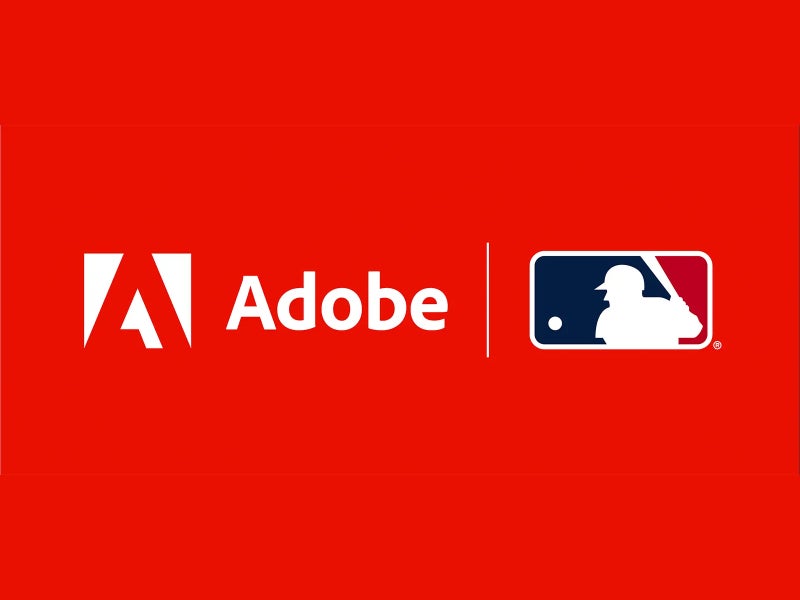 North America's Major League Baseball has secured a major expansion of its partnership with software giant Adobe.
The partnership, both parties have said, will "empower the MLB to bring new personalised, seamless experiences to its millions of fans."
It will also enhance the league's ability to "sign contracts, share creative assets and engage directly with fans."
Teams will now be able to include fan-friendly features such as personalised promotions and notifications tailored to individual supporters, alerts regarding the optimum stadium entrance for different seats, opportunities for food and drink concessions and VIP parking promotions.
Fans who live outside their team's local area, meanwhile, will be able to receive mobile alerts for games or to qualify for free trials to the MLB.tv over-the-top service.
The MLB and MLB network will also secure benefits from the expanded partnership, through the Adobe Document Cloud service.
The technology will help the league "streamline content creation in the future, and more seamlessly manage creative workflows with Adobe Workfront as its new marketing system of record."
Chris Marinak, chief operations and strategy officer at the MLB, said: "We're bringing personalised experiences and information to fans so that they feel like we know who they are, who their favourite team is and who their favourite players are.
"Adobe's breadth of enterprise applications allows us to deliver what fans want, where they want it – across dozens of channels."
Anil Chakravarthy, Adobe's general manager of digital business experience and worldwide field operations, as well as an executive vice-president, added: "The expansion of the partnership will allow MLB to bring some truly personalised experiences to fans, made possible by millions of fan profiles built in real-time."
Earlier this month, the MLB struck a deal with German commercial sports broadcaster Sport1, which has secured MLB rights for the next five seasons, up to the end of the 2026 campaign.
MLB action will be broadcast exclusively both on Sport1 linear channels – both pay-TV and free-to-air – and on the Sport1 Extra live-streaming platform (launched two months ago) from the start of the 2022 campaign next spring.
The deal applies not only to Germany but also to Austria and Switzerland, and will in total cover over 150 regular season matches, with at least 15 to be covered free-to-air on Sport1.
For the 2021 season, which finished last month, international streaming platform DAZN held exclusive MLB rights across those three countries, in a deal struck at the last minute which only covered last campaign.
Adobe was also active earlier this month, penning a new partnership with Spanish soccer giants Real Madrid aimed at helping the club to create and deliver personalised content for fans.
Adobe will enable Real to produce "premium sports-immersive entertainment experiences" through the use of its Adobe Experience Cloud customer data platform.