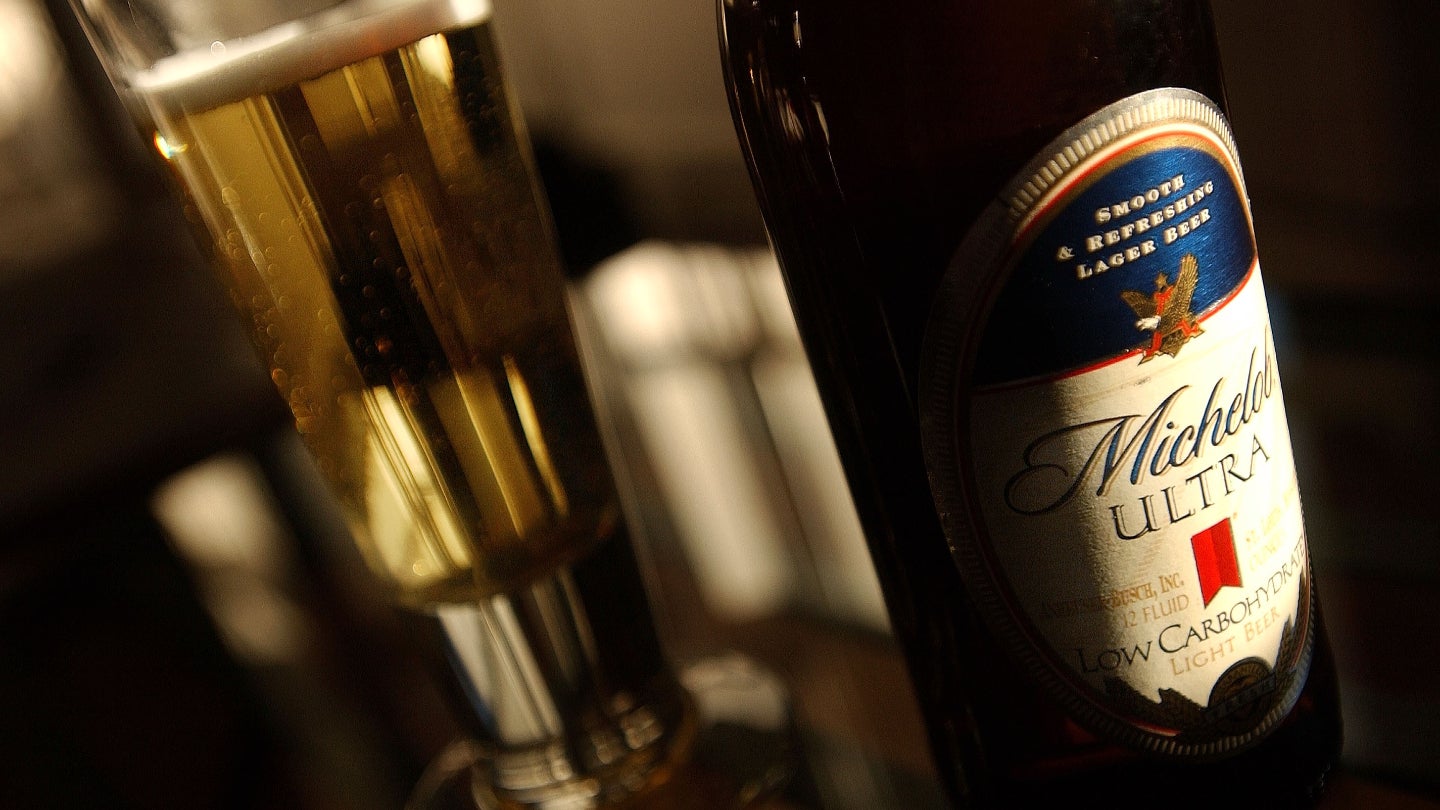 Michelob Ultra, the US beer brand owned by international brewing giant Anheuser-Busch InBev (A-B), has extended and expanded its tie-up with North American basketball's NBA.
The brand, from now on, will be the exclusive and worldwide beer partner of the NBA, the Women's WNBA, the NBA G League, the NBA 2K League, USA Basketball, and the Basketball Africa League.
Michelob Ultra became the NBA's official beer partner in July 2020, while A-B has been a league partner since 1998.
The partnership expansion has been announced today (June 1), with the first game of the NBA Finals between the Denver Nuggets and the Miami Heat getting underway later.
This marks the first time Michelob Ultra's marketing rights will extend across all the NBA's territories of activity – previously, the brand was limited to the US, Canada, and Brazil. The beer will serve as a presenting partner for select NBA Global games, while the Basketball Africa element of the tie-up will begin with that league's fourth season, next year.
In addition to this, new elements of the partnership include an expanded Michelob Ultra courtside presence, through physical branding "on the baseline apron", and a renewed commitment to the WNBA. Michelob Ultra will serve as a partner across all of that league's marquee events.
In addition, the brand will remain the official beer partner for 25 of the 30 NBA teams, across both the Eastern and Western Conferences.
The brand is also set to activate at viewing areas across key league events such as the NBA All-Star game, the NBA 2K24 Summer League, and the NBA Draft.
Kyle Norrington, chief commercial officer at Anheuser-Busch, said: "Expanding on our partnership will allow us to tap even further into our existing fan base and reach more basketball fans as we take it to the global stage."
Kerry Tatlock, the NBA's executive vice president of global marketing partnerships and media, added: "We are thrilled to build upon our 25-year relationship with Anheuser-Busch and welcome Michelob Ultra as the NBA's first-ever global beer partner.
"Michelob Ultra has shown a passioned dedication to creating new, differentiated experiences for our fans, and we look forward to working with Ultra to engage with our fans all around the world and bring them closer to their favorite game."
A commercial celebrating the partnership's renewal and expansion will be released later, during the first clash out of the best-of-seven finals. The commercial will feature one of the Heat's star players, Jimmy Butler.
Image: Spencer Platt/Getty Images