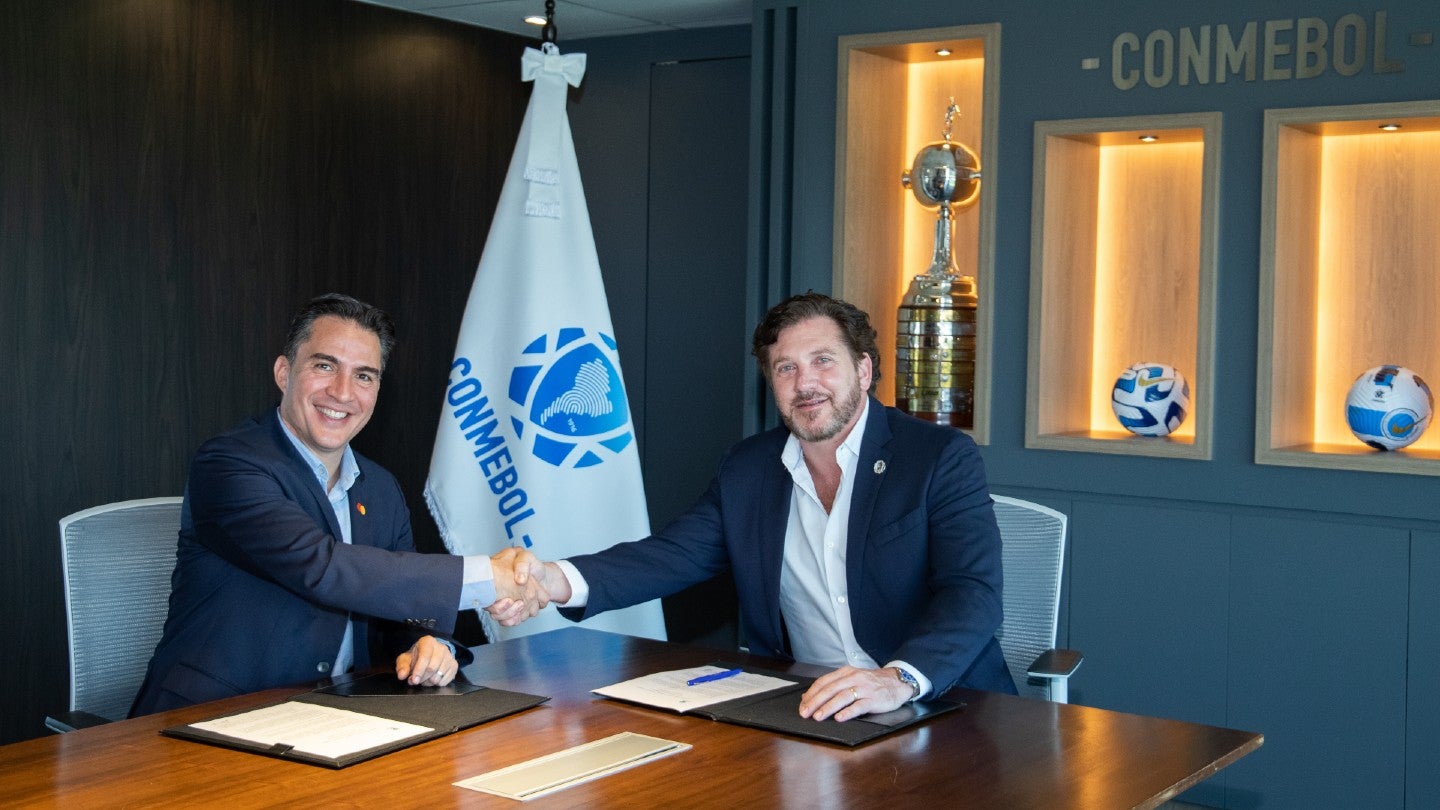 Mastercard, the international credit card giant, has extended its sponsorship of the Copa Libertadores, South American soccer's premier club competition, until 2026.
The four-year renewal, agreed with the Conmebol governing body, will see the company continue to serve as an official sponsor in the financial services and payment services category.
As part of the agreement, Mastercard will also become a partner of the women's Libertadores Femenina for the first time.
Mastercard will work with Conmebol to create campaigns and promotions for its customers, as well as activations and experiences for cardholders and soccer fans.
The extended deal for the Libertadores strengthens Mastercard's partnership with Conmebol as it also sponsors the men's and women's editions of the Copa America national teams tournament.
The men's Libertadores begins on February 8 and runs through to the final on November 11, while the women's version will be held in October.
Alejandro Domínguez, president of Conmebol, said: "Conmebol values the support of a global company like Mastercard for two of its most important tournaments.
"This partnership is the result of a shared vision by Conmebol and this prestigious company on the importance of supporting South American football and giving fans around the world a unique experience."