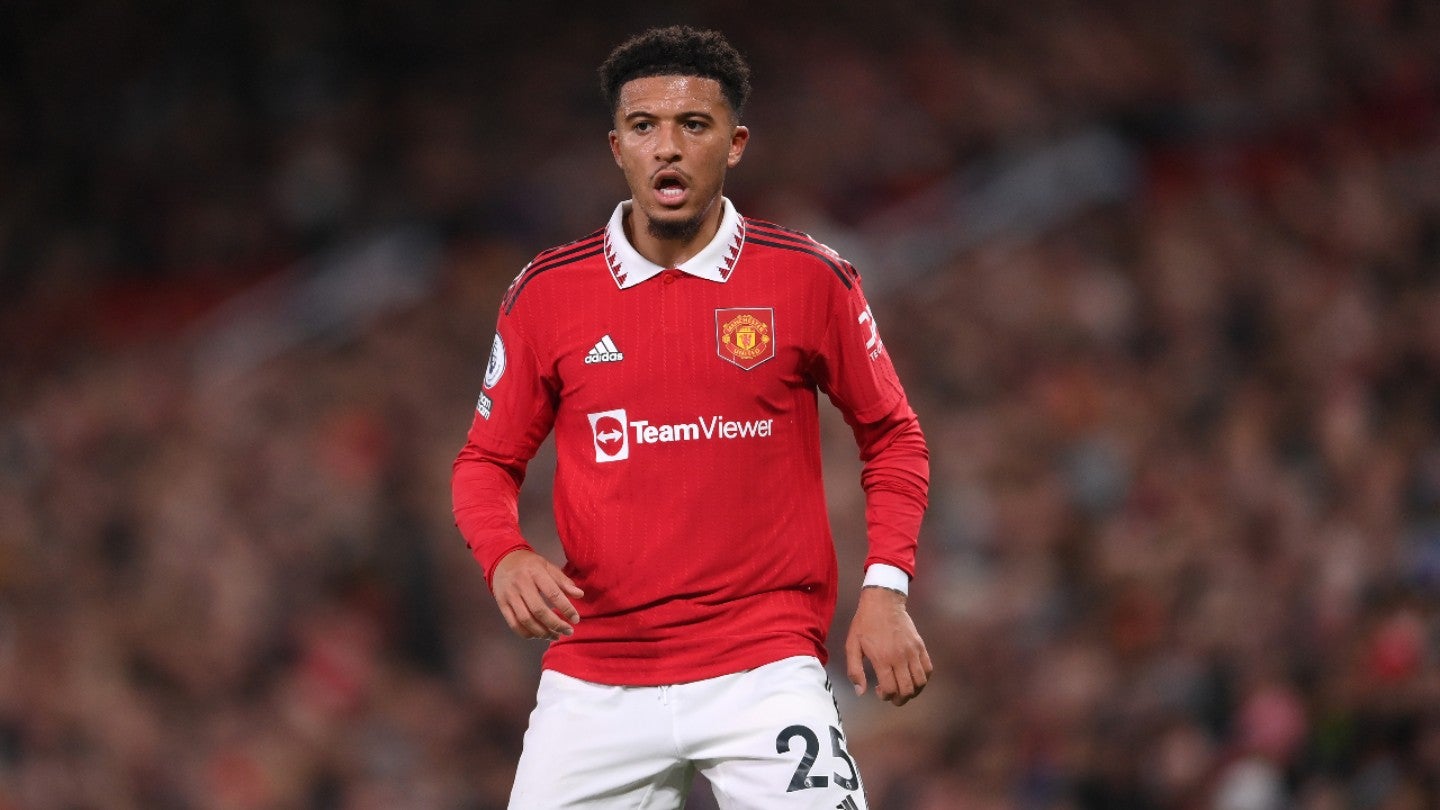 English soccer giants Manchester United are seeking a new front-of-shirt sponsor after agreeing to end their agreement with global technology firm TeamViewer three years early.
TeamViewer's contract to replace US car manufacturer Chevrolet as the club's main sponsor was signed in March 2021 in a deal reportedly worth £47 million ($57 million) per year.
However, it was announced yesterday (December 15) that the two parties have come to a "mutually-beneficial agreement" giving Manchester United the option to buy back the rights to the shirt sponsorship, which could then be sold on to another interested party.
In a statement, the club said: "Having agreed its partnership with TeamViewer at the height of the Covid-19 pandemic, Manchester United will be taking the opportunity to commence a focused sales process for a new shirt front partner in a normalized market.
"Once a new shirt front partner is selected and takes on this role, TeamViewer will continue as a valued member of Manchester United's suite of global partners, providing Manchester United with remote connectivity solutions, until the end of the original contract term in 2026 …
"TeamViewer's financial commitments to Manchester United remain unchanged whilst they remain the club's shirt front partner, after which their financial commitments will reflect their status as a global partner."
Last month, the Germany-based tech firm confirmed it was in contact with the Premier League club about amending its five-year contract.
The action was prompted by Petrus Advisers, an investment firm and TeamViewer investor that has called TeamViewer's sports sponsorship agreements in general "a sign of hubris and appalling judgment."
Petrus, which holds around a 3% stake in TeamViewer, sent an open letter to the firm in which it said: "As active investors, we will not tolerate that you spend [around] 1.4x your net profit or over €70 million ($72.7 million) per year on sponsorship contracts with Manchester United or Mercedes … You are not SAP, Oracle, or Mercedes."
Having already announced in August that it would not extend the Manchester United deal beyond its initial 2026 end date, TeamViewer has now said: "In addition [to the decision not to extend], the company has already communicated its desire to explore opportunities to amend the existing contract."
The company's relationship with the Mercedes team of motor racing's iconic Formula 1 (F1) was also brought into question by Petrus, although so far TeamViewer has said nothing on that front.
TeamViewer is Manchester United's sixth front-of-shirt sponsor and the second to have its deal end early after Vodafone terminated its contract two years ahead of schedule in 2006.
Having negotiated the last deal during the pandemic, the club is now better placed to secure better terms with its new partner.
Blockchain engagement company Tezos is the team's training kit partner, while German sportswear giant Adidas is its kit supplier.
The club will likely be keeping its relationship with Tezos at close review, with the company's partnership with the Red Bull Racing team, of the prestigious Formula 1 series, appearing to have pulled amind the ongoing cryptocurrency crash.
Conrad Wiacek, head of analysis at GlobalData Sport, commented: "The early termination of the United-TeamViewer partnership is not a huge surprise given the fact that TeamViewer had already announced the decision to not renew it four years ahead of the scheduled end date. Given the nature of the TeamViewer business, the cost of a premium front-of-shirt partnership always looked to be an odd pairing.
"What should be of greater concern to Manchester United – and the wider sports industry – is that this is the second partner in a row to have expressed reservations about a premium front-of-shirt partnership with the club within months of signing. Chevrolet fired the person responsible for signing their front-of-shirt deal, and now TeamViewer investors have challenged the wisdom of entering into the partnership at $65.5 million per season, which suggests an issue with premium sports partnerships.
"While Manchester United are up for sale and have started to show improvements on the pitch, the lack of relative success makes the club a far less attractive proposition than previously, and, with mounting debts, it cannot afford to get the next partnership wrong."
Image: Laurence Griffiths/Getty Images