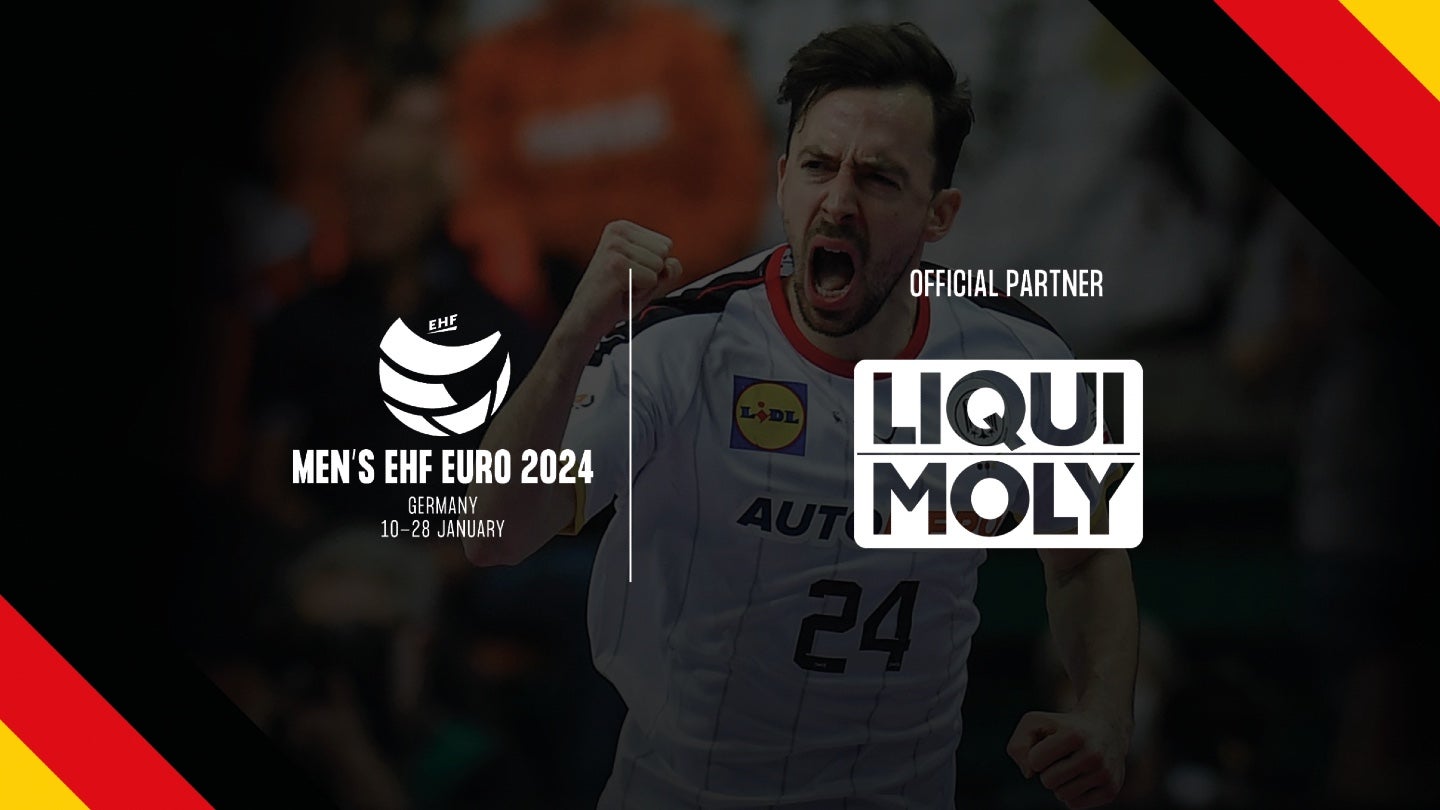 Liqui Moly, the German automotive lubricants brand, has extended its partnership agreement with the European Handball Federation (EHF) governing body to cover the Men's EHF Euro 2024 tournament.
The extension was brokered by the Infront agency, the EHF's exclusive commercial rightsholder, and will see Liqui Moly "benefit from increased exposure" at the tournament next year, which will take place in Germany between January 10 and 28.
Liqui Moly was also a commercial partner of the previous men's Euro, held in 2020 across Sweden, Austria, and Norway.
The company's logo will feature prominently on LED advertising hoardings at the 24-team German event, as well as on digital platforms, while the tie-up also includes the option for the lubricants firm to "create on-site activations."
Martin Hausleitner, secretary general at the EHF, said: "I am delighted to welcome liquid Moly once again to our sponsorship portfolio for the Men's EHF Euro.
"The sponsorship options, which the biggest European handball stage has to offer, are a great opportunity for brands to enter new markets and reach new audiences. We see the upcoming championship as the possible entry point to a long and successful partnership."
James Chubb, Infront's head of handball, added: "The platform of top-tier handball continues to be recognized as a valuable platform for our partners and we look forward to seeing how sponsors activate onsite."
Last week, the EHF struck a deal for commercial rights to the same tournament with the German national railway service Deutsche Bahn, the first time the travel provider has engaged in a handball sponsorship tie-up.
The participating teams, as well as tournament officials, the organizing committee, and EHF staff, will travel between the six hosting cities by train.
Other commercial partners for the men's Euros include Hummel, Lidl, Engelbert Strauss, and Gerflor.
Late last month, meanwhile, the EHF and Infront restructured their 10-year exclusive media and commercial rights agreement after DAZN Group, the global sports media firm and parent company of the sports streaming service, pulled out of the joint venture.
Under a new model, which will run until 2030, Infront will maintain the media rights to EHF national team (EHF Euro events including qualifiers and the EHF Beach Handball Euro) and club competitions.
EHF Marketing's 10-year exclusive partnership with DAZN and Infront began in July 2020. The contract was worth between €500 million ($540.7 million) and €600 million in rights fees and services.