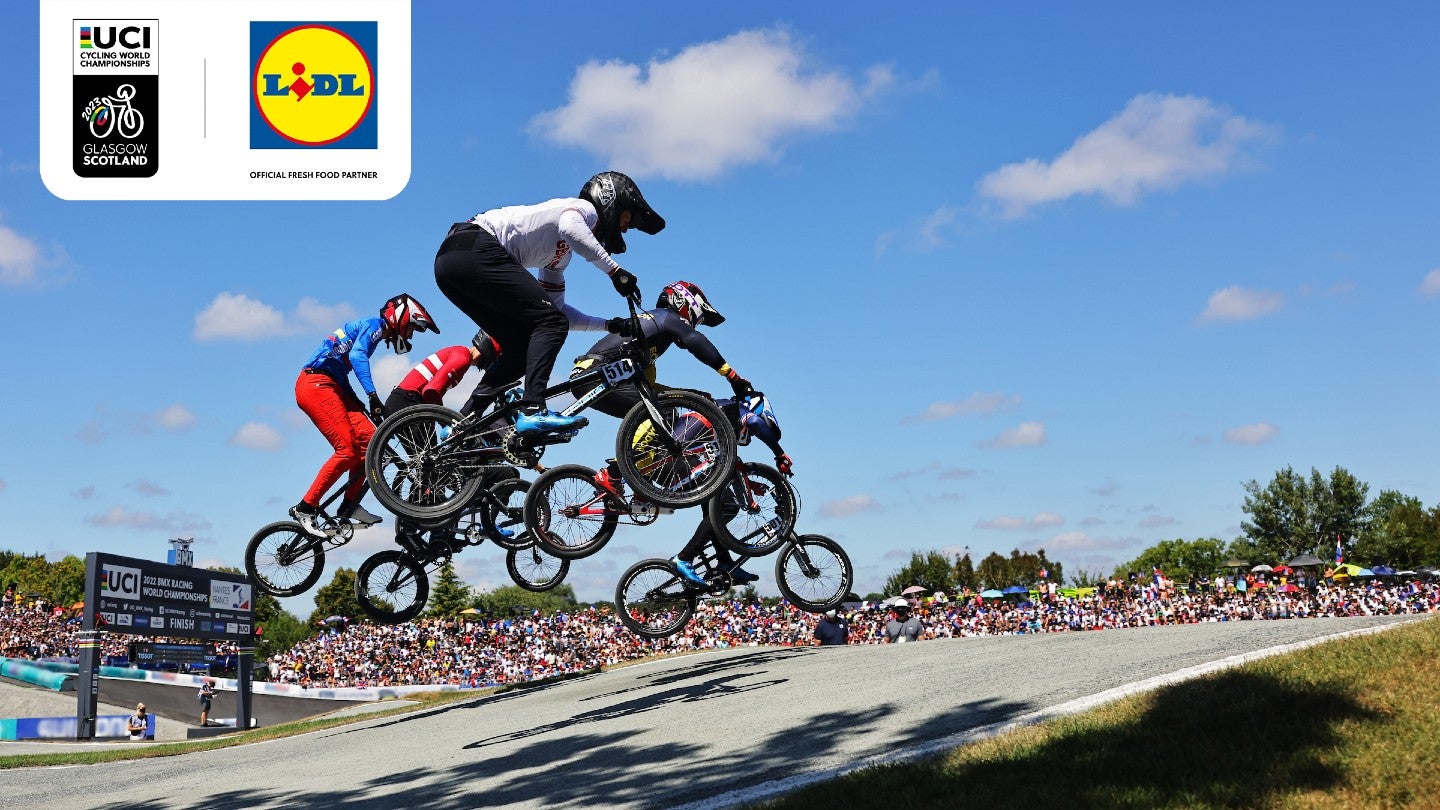 Lidl, the German supermarket chain, has become a top-tier partner of the inaugural UCI Cycling World Championships being staged across Scotland later this year.
The agreement sees Lidl become the official fresh food partner of the event, which will be held between August 3 and 13, joining cycling firm Shimano and watchmaker Tissot in the event's top-tier sponsorship category.
As part of the agreement, the supermarket will collaborate with the UCI governing body to highlight the importance of a balanced diet and physical activities such as cycling.
The two-week competition, hailed by organizers as "the biggest cycling event in history", will feature athletes competing across seven disciplines including road, track, BMX, mountain biking, and para-cycling in events spread across Scotland in Glasgow, Dundee, Edinburgh, Fort William, and the Borders.
Official partners that have signed up to sponsor the event so far include adhesives and chemicals company Mapei, triathlon clothing manufacturer Santini, and virtual training app Zwift.
Trudy Linblade, chief executive of the 2023 UCI Cycling World Championships, said: "I am delighted to welcome Lidl on board as our first major new sponsor for the 2023 UCI Cycling World Championships.
"As an international retailer, it shares our vision to engage new audiences in cycling and supporting people to make a positive transformation in their lives by cycling more and eating more healthily. Our policy-led sponsorship approach is designed for brands and organizations with the ambition to effect real life-changing impact.
"In Lidl, we are proud to have found a partner to help us reach our goals on the international stage."
Last month, cycling technology firm Wahoo became the event's first official supplier after striking a deal to provide the warm-up and cool-down areas for multiple events in its capacity as the championship's official smart training technology supplier.
In December, UK-based retail business Cube was appointed as the event's master licensee, making it responsible for designing, sourcing, delivering, and retailing licensed products at the championships' official venue shops, other local and national retail outlets, and a dedicated online store.