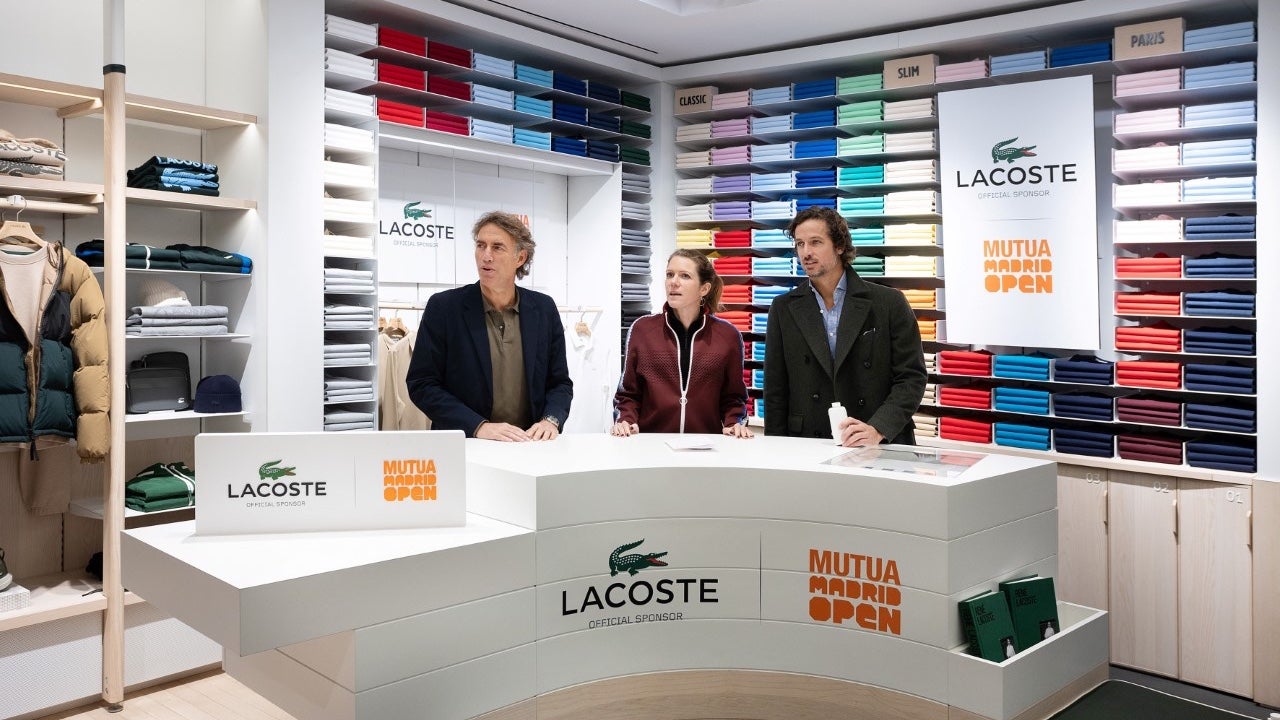 The organizers of tennis' Madrid Open have entered into a three-year commercial partnership with Lacoste, the French sportswear and fashion brand.
Through a deal announced yesterday (December 12), Lacoste is now the tournament's official footwear and apparel sponsor.
Lacoste has said it will "be signing elegant collections to dress the line judges, the ball girls and boys, ball models, the tournament staff, the volunteers, and the court service."
The Madrid Open is on the top-tier men's (ATP) and women's (WTA) tours, which in 2023 will be held from April 26 to May 7. The events sit on the ATP and WTA 1000 top-level tournaments.
Gerard Tsobanian, president and chief executive of the Madrid Open, said: "We are thrilled to start this new journey with Lacoste. Our DNA has always been based on three pillars: youth, technology, and innovation.
"Lacoste, an absolute reference in the world of fashion in general and sports in particular, shares with the Mutua Madrid Open the pursuit of these three goals."
Catherine Spindler, deputy chief executive at Lacoste, added: "I am pleased to announce this new partnership which reinforces the inextricable link between Lacoste and tennis … The Madrid Open stands out, particularly for the way it combines daring, creativity, and performance.
"This flagship tournament is fully in line with Lacoste's vision of tennis and fashion [for] sport."
In October, insurance firm Mutua Madrilena extended its title sponsorship of the event – both the men's and women's iterations – until the end of the 2027 edition.
Other tournament sponsors for the 2022 event included Estrella Damm, Cosentino, and Emirates.