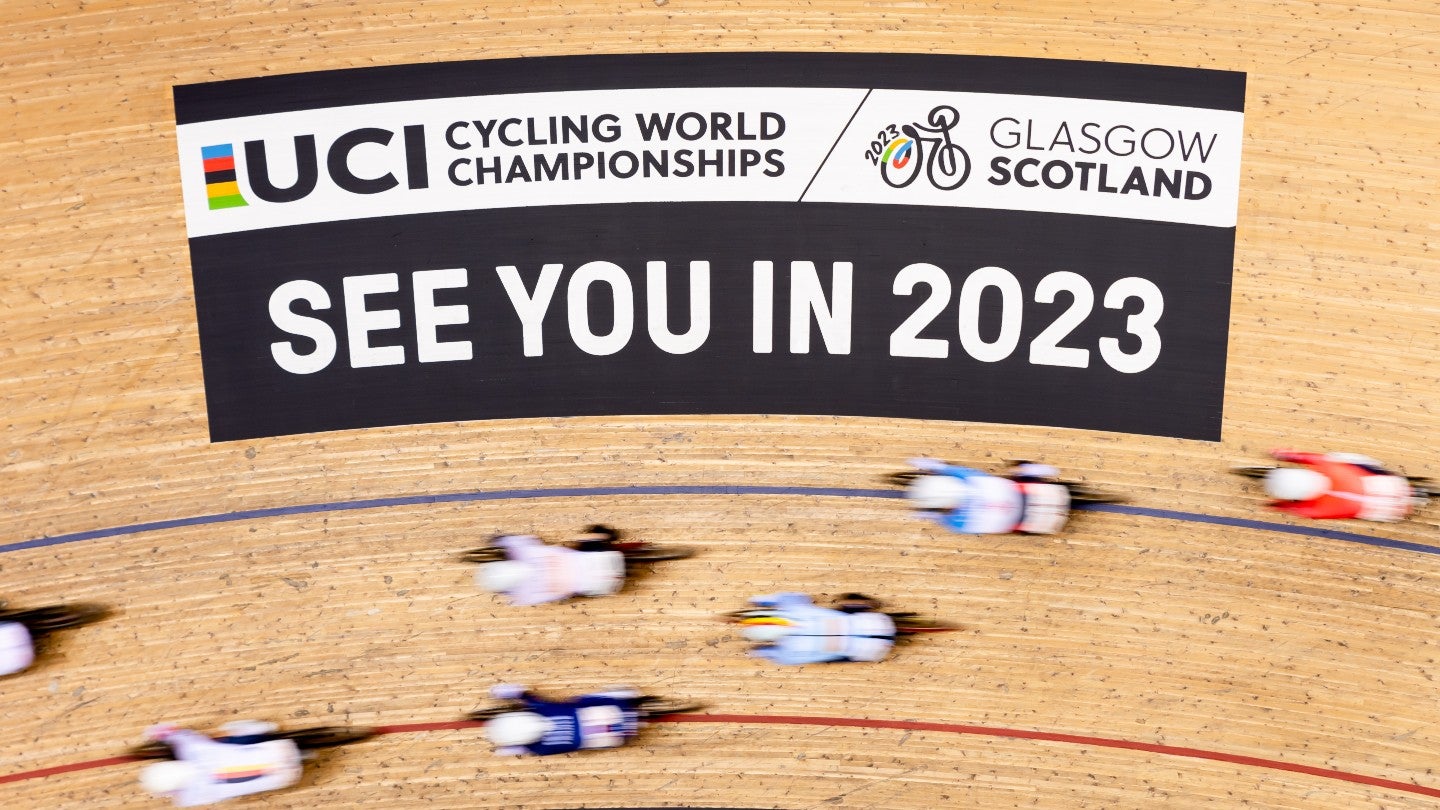 Sportswear brand Kukri Sports has been announced as the official provider of workforce and volunteer clothing for the 2023 UCI Cycling World Championships.
Through the partnership, announced yesterday (March 15), Kukri will provide clothing for the 4,000-plus staff and volunteers at the inaugural Championships.
The event, which will take place in Glasgow and across Scotland in August 2023, will combine 13 existing UCI World Championships across multiple disciplines of cycling together into one event for the first time.
It will be shown domestically on the BBC, the UK's public service broadcaster.
Earlier this month, German supermarket chain Lidl was announced as the official fresh food partner of the Championships, joining cycling firm Shimano and watchmaker Tissot in the event's top-tier sponsorship category.
Josh Beal, sales director at Kukri Sports said: "We are extremely excited to be supporting the 2023 UCI Cycling World Championships in Glasgow and across Scotland this summer. It is such a huge event and the first of its kind in the cycling world. We take great pride in supporting the thousands of staff and volunteers who will be supporting such a monumental event."