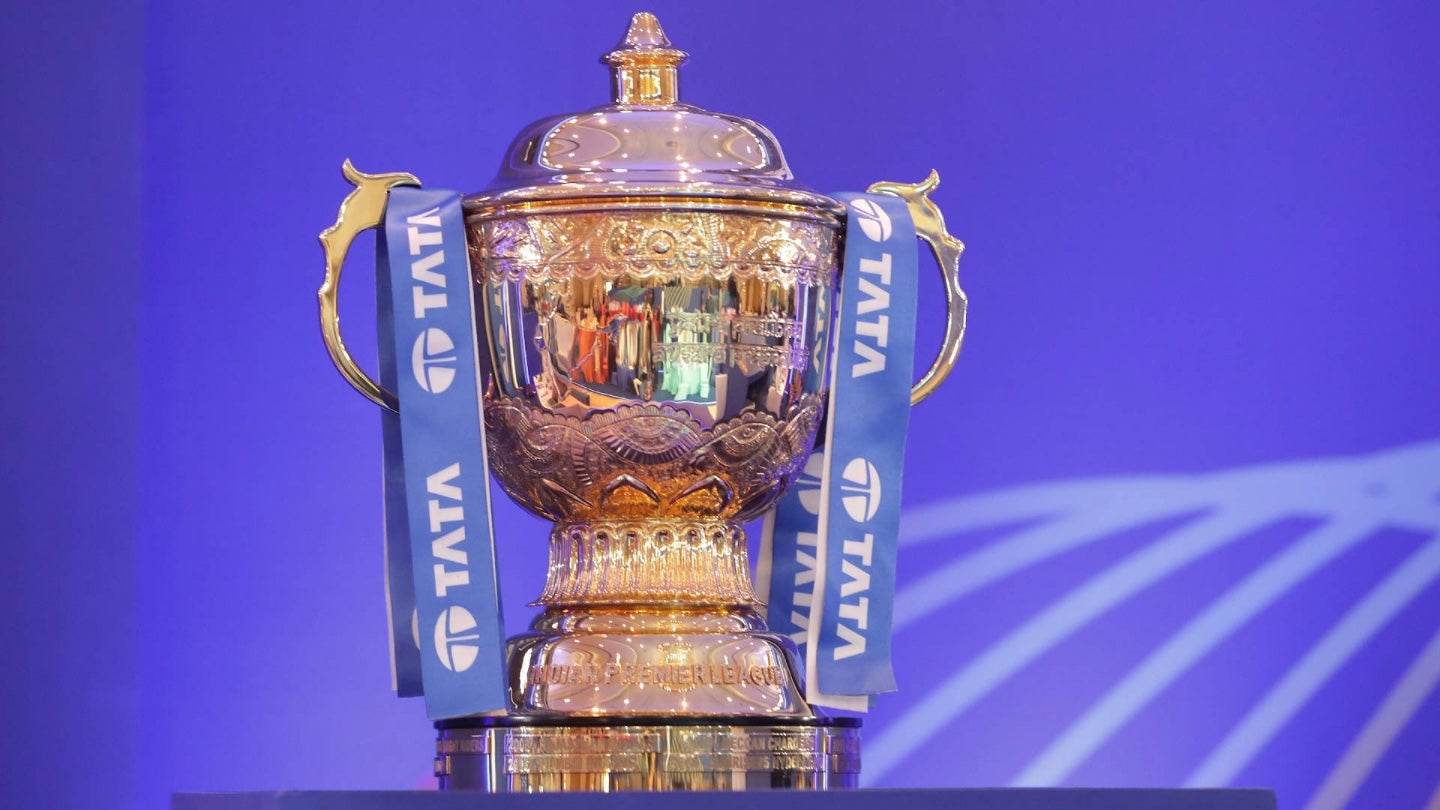 Multiple last-minute sponsorship deals have been struck in the build-up to the 2023 edition of Twenty20 cricket's Indian Premier League (IPL) starting today (March 31).
Teams to have entered into eleventh-hour tie-ups include Royal Challengers Bangalore, Delhi Capitals, defending champions Gujarat Titans, Lucknow Super Giants, and Rajasthan Royals, while Mumbai Indians have announced their full partners' roster – featuring 25 brands – in the last 24 hours.
In addition, the Jio Cinema streaming service of rightsholder Viacom18 has brought in lubricant firm Castrol as a coverage partner.
Through this deal, Castrol will "work closely with Jio Cinema to engage with fans in the country and across the globe and leverage the platform to showcase its refreshed brand persona during the IPL."
Jaya Jamrani, vice president of marketing at Castrol India, said: "We are excited to partner with JioCinema for streaming … one of India's most prominent sporting events. This partnership gives us a great opportunity to showcase our refreshed brand identity …"
Mumbai Indians have announced 11 new brand partners for the 2023 IPL, including IDFC First Bank, Mahindra, Reliance Digital, Viacom18, Max Life Insurance, BellaVita, and Ultratech, among others.
Companies to have renewed ties with the Mumbai side for the latest IPL campaign, meanwhile, include DHL, Acko, Dream11, BKT, Royal Challenge, Jio Cinema, and Performax.
The franchise has said the mix of sponsors "continues to be dynamic, bringing on-board several previously untapped partner categories who can connect with fans across all demographics."
Activation options include meet-and-greet events for fans with players, store visits, live content engagement, product seeding and distribution, and creative advertising shoots.
In terms of the last-minute individual franchise sponsorship deals mentioned above, Gujarat Titans have brought in the chocolate bar brand Nestle Munch as their official crunch partner for 2023, while Royal Challengers Bangalore have allied with Indian software and internet connectivity firm Aryaka.
That brand is now the Bangalore side's networking and security sponsor and will benefit from global co-branding opportunities, the ability to use team players on its website and in marketing materials, a presence on the Royal Challengers' digital platforms, and co-branded billboards in Bangalore.
Rajesh Menon, head and vice president of Royal Challengers Bangalore, said: "We are pleased to partner with Aryaka as our official IT networking and security partner and together we aim to enable and encourage fans for a secured online presence and better networking experiences. We look forward to a long-term association."
Delhi Capitals, meanwhile, have tied up with the incense sticks brand Zed Black, which is now that team's official prayer partner. Zed Black's logo will feature prominently on the trousers worn by the Capitals during matches.
Dhiraj Malhotra, chief executive of the Capitals, has said: "Our team features in India's biggest sporting festival that is received with an unrivaled and unmatched experience. The tournament holds the power to create strong emotional connections across India.
"We are excited to sign a partnership with Zed Black as our official prayer partner, which adds a wonderful dimension of spirituality to an otherwise high-octane sporting event."
The Lucknow Super Giants, who along with the Titans entered the IPL at the start of the 2022 edition, have struck an associate sponsorship deal with sanitary products firm Prayag, while the Rajasthan Royals have extended their association with Fino Payments Bank.
Fino has been named the team's official banking partner for this year's tournament.
Jake Lush McCrum, the Royals' chief executive, commented: "We are delighted to be renewing our association with Fino Payments Bank for the upcoming season. We were extremely pleased with the positive impact we had on the successful expansion of their financial services across the country, especially the far-reaching areas, given the ever-growing need for digital transformation."
Indian conglomerate Tata Group is the overall title sponsor of the 2023 IPL, which has begun today with the Titans taking on Chennai Super Kings.
Earlier this week (March 29), nutrition and dietary supplement firm Herbalife was announced as an official league partner.