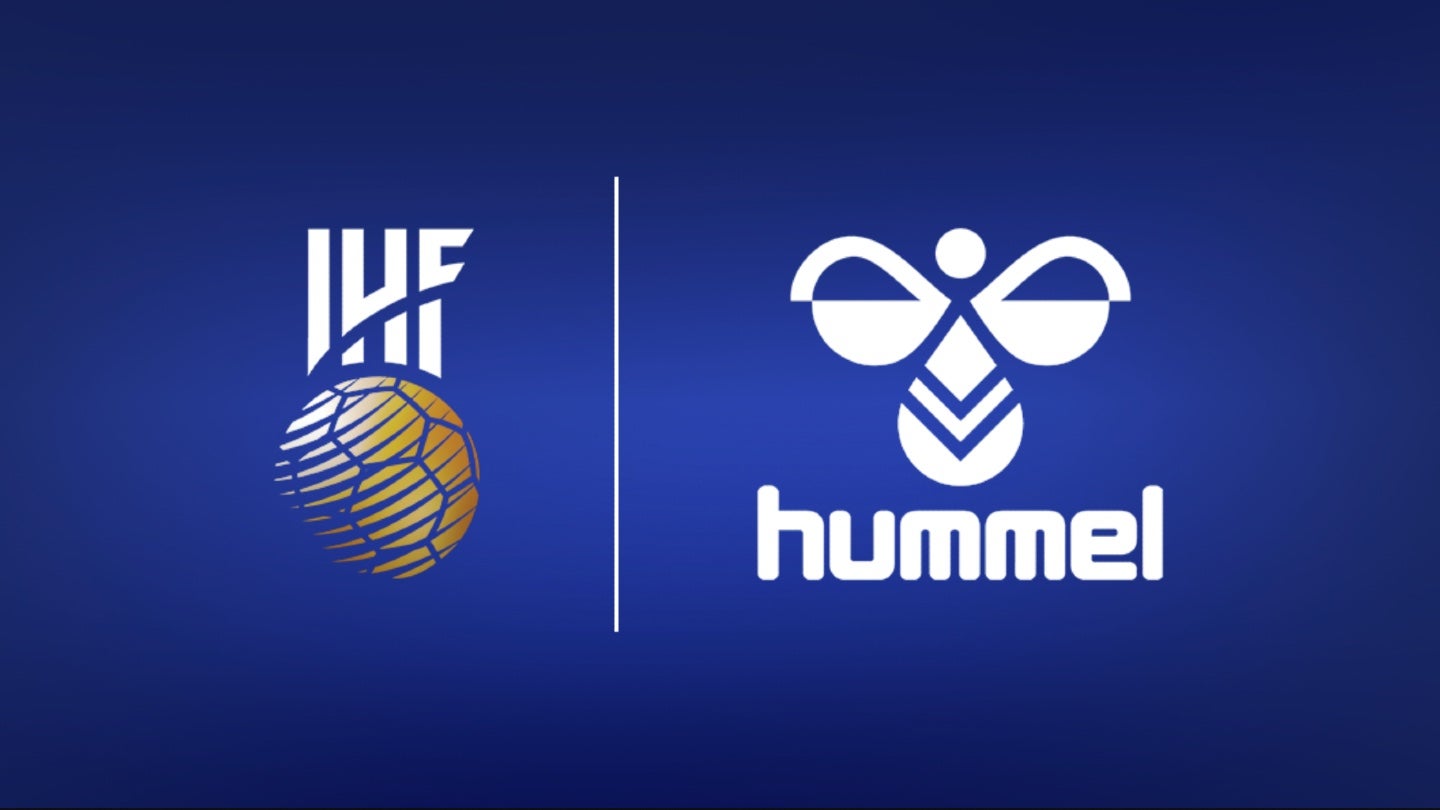 The International Handball Federation (IHF) governing body has today (January 11) announced the extension of its kit supply deal with Danish sportswear brand Hummel.
The five-year renewal will see Hummel continue as the IHF's official equipment supplier until the end of 2027, working with handball's international federation across all the global events under its remit.
This includes collaborating at the Paris 2024 Olympic Games, while the first event under the terms of the new partnership will be this year's 32-team IHF Men's World Championship, which starts today and takes place across nine venues in Sweden and Poland.
The previous tie-up between the two organizations began in September 2018 and ran up until the end of 2022.
In order to "draw attention to the inclusivity of sport and the fact everyone should have the right to play handball," Hummel will replace the usual player of the match award with a donation to girls in Sierra Leone.
Dr. Hassan Moustafa, president of the IHF, said: "I am very pleased to announce that the International Handball Federation alongside Hummel continues the legacy of giving at the 2023 IHF Men's World Championship. By transforming the player of the match award into donations, we hope that we contribute to the inclusivity of handball and to the realization that a better world can be achieved through sports."
Allan Vad Nielsen, Hummel's chief executive, added: "This is a tremendous initiative that will not only continue to grow the sport of handball but also make it more diverse and inclusive – and most importantly, it helps create a community where girls can stand up for themselves and be stronger together."
In October, Falken Tyre Europe, an arm of the Japanese tire manufacturer, and global travel and accommodation platform Trivago, were both announced as commercial partners for this year's IHF Men's World Championship.
These partnerships were brokered by international sports marketing agency Sportfive, which is responsible for exclusive marketing and media rights for all IHF World Championships until 2031.
The Championship has a total expected viewing audience, across all platforms, of over 1.2 billion, the IHF has said, with an estimated 1 million total spectators attending live.
Hummel, meanwhile, is also a sponsor of the top domestic handball leagues in Spain and Germany, as well as a premium partner of the European Handball Federation through a contract tied up in June 2020.
At soccer's recent FIFA World Cup premier national teams tournament, meanwhile, the brand made headlines by blanking out traditional country and kit supplier logos as a means of of protest against the host country Qatar and its human rights record.