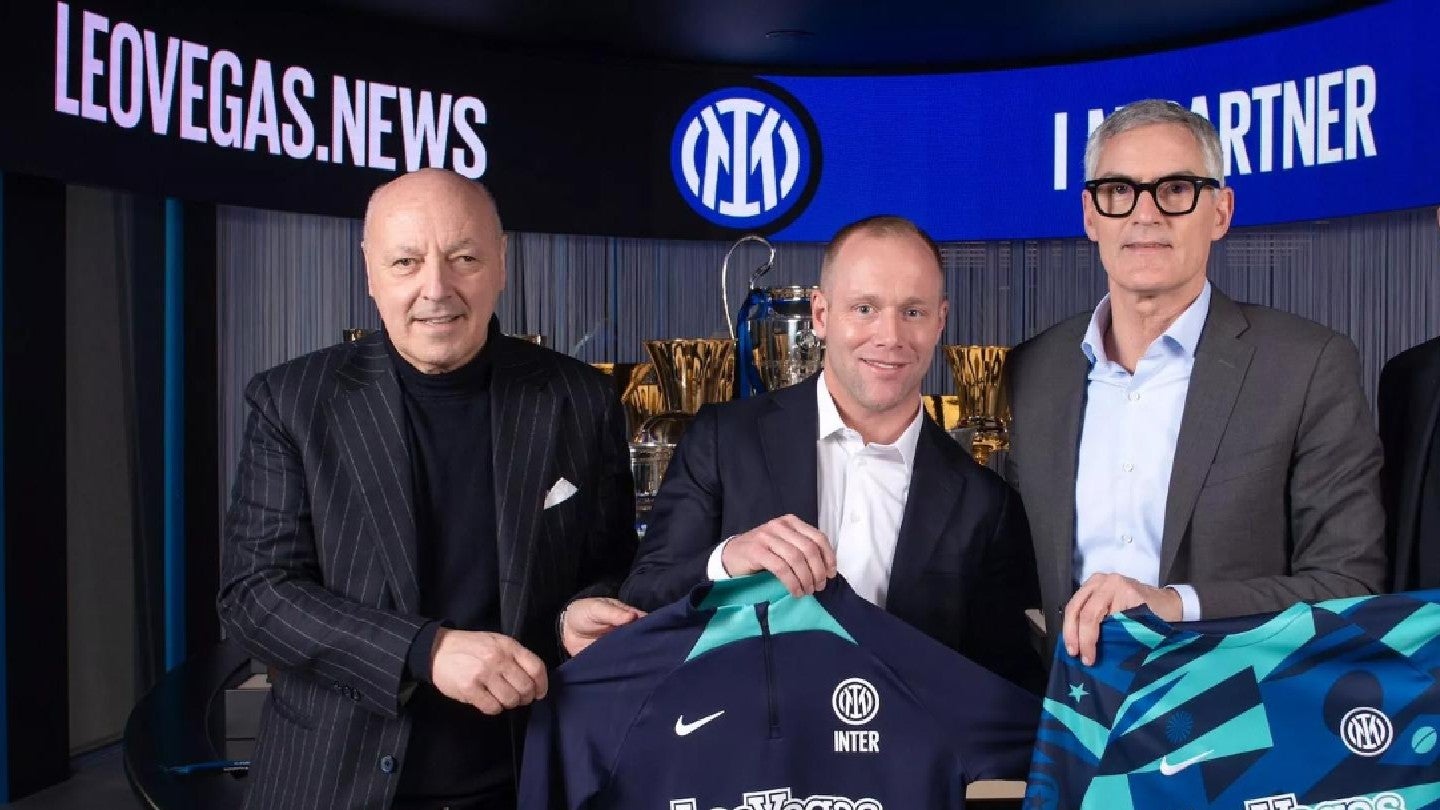 LeoVegas.News, the soccer-focused online magazine owned by the Swedish mobile gaming company, has expanded its partnership with Inter Milan to become the Italian soccer club's new training kit sponsor.
Under the new agreement, which runs through the 2024-25 season, the brand will be visible on the front of the men's and women's first team training kits and on the players' pre-match kits during warm-ups for all competitions.
In addition, the LeoVegas.News logo will be visible in the tunnel at San Siro and on the sidelines at the club's Suning Training Centre.
The deal is valued at around €5 million ($5.38 million) per season, according to Italian outlet Calcio e Finanza.
The LeoVegas.News branding previously appeared on Inter's training kits during the team's mid-season camp at the beginning of December before the top-flight Serie A returned after the World Cup break.
Inter initially teamed up with the digital platform in September to serve as their infotainment partner for the next three years.
Through that tie-up, the platform is working with Inter to produce digital content featuring exclusive material and club-related trivia.
Alessandro Antonello, Inter's corporate chief executive, said: "We are delighted to be able to announce this upgrade of the partnership between Inter and LeoVegasNews after just six months. The first part of the season was very successful, and this new agreement bears witness to the value of our partnership.
"Following our training camp in Malta, the infotainment brand decided to strengthen its ties with Inter and boost its long-term visibility."
LeoVegas.News also has a partnership with Atalanta in Serie A in which it additionally sponsors its esports team.
Parent company LeoVegas recently signed a regional sponsorship deal with Manchester City, becoming the club's official betting partner in Europe and Canada.