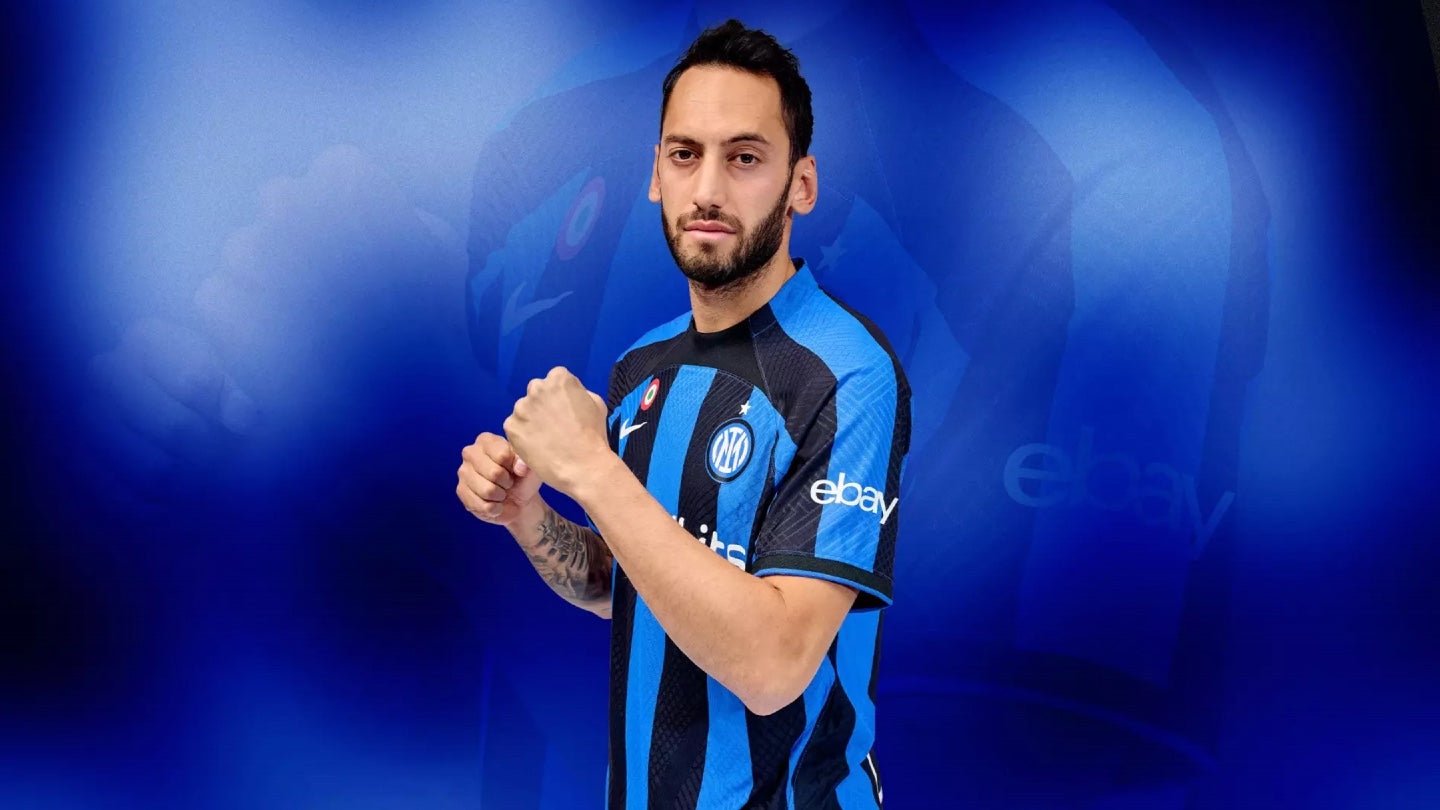 Inter Milan, heavyweights from Italian soccer's top-tier Serie A, have upgraded their commercial partnership with eBay to make the e-commerce giant the club's new sleeve sponsor.
The deal, announced yesterday (December 19), sees eBay elevated from the role of club marketplace agreed earlier this year.
Aside from the sleeve sponsor designation, eBay has also become Inter's official e-commerce partner.
The agreement fills a slot on the club's sponsorship portfolio which has been empty since the end of last season, with the first half of 2022-23 featuring no sleeve sponsor.
Blockchain network Digitalbits acted in that capacity last season but upgraded its status to front-of-shirt sponsor in June and left the Milan team seeking a replacement sleeve sponsor.
The eBay logo will appear on the shirt sleeves of the men's team for the first time on January 4 when Inter take on Napoli in their first game back after the ongoing break for the FIFA World Cup national teams tournament.
Ebay also has sleeve sponsorship rights to the Inter women's and youth teams.
Inter have said that the "evolution of the partnership with eBay represents a further step forward in the positioning of the Inter brand on a global level …"
The new partnership included the launch of a dedicated Inter Store on eBay as well, which went live yesterday.
Ebay is already a partner of Serie A through a deal struck in May this year.
Late last month, Inter extended their commercial deal with vehicle rental service Locauto until 2025.
Alessandro Antonello, corporate chief executive at Inter Milan, said: "We are very pleased to announce this new and important evolution of the agreement between Inter and eBay a few months after the start of the partnership. The presence of the eBay logo on the sleeve of the shirt testifies to the ever-growing attraction of our brand, which has led a leading global brand in the sector such as eBay to choose Inter to make their debut on a club's jersey."
Alice Acciarri, eBay Italy's general manager, added: "Innovation and the continuous pursuit of excellence are the shared values on which the partnership with Inter is based, which today is strengthened thanks to the visibility for eBay on such an important asset as the shirt."