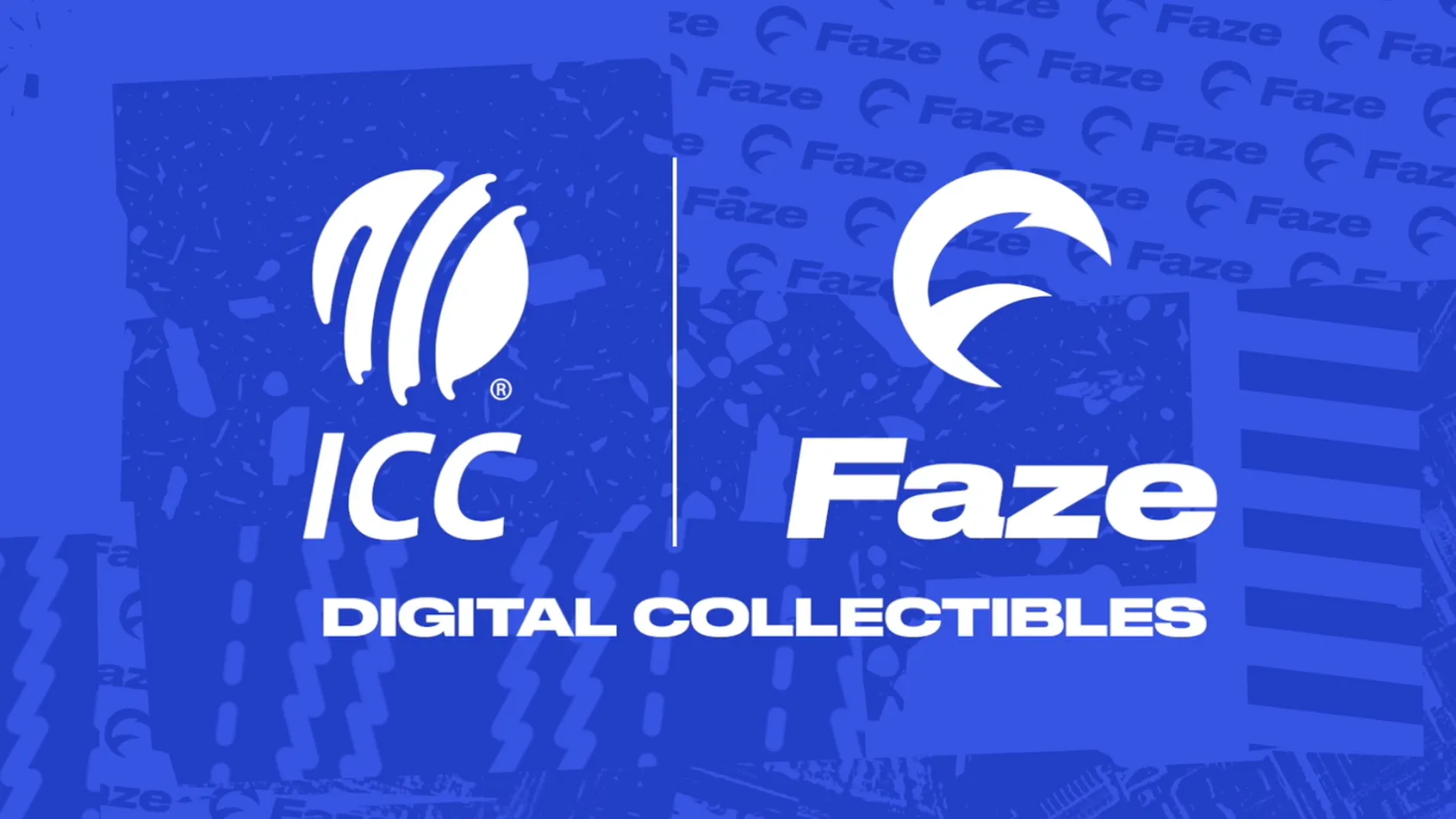 The International Cricket Council, the game's global governing body, has today entered into a partnership with Faze Technologies, an arm of the prominent US esports operation, to create a range of digital collectibles.
The line, which will contain digital versions of the greatest moments from ICC events over the years, such as the Cricket World Cup and the T20 World Cup, will "combine the ICC's deep archive of historical moments with cutting-edge technology on the Flow blockchain."
The range of non-fungible tokens (NFTs) will cover "some of the most talked-about shots, catches and wickets from ICC events."
The platform will also engage with users through "a variety of activations developed around marquee events, and the chance to win once-in-a-lifetime opportunities."
The ICC x Faze Digital Collectibles Experience is already open for early registrations.
Finn Bradshaw, the ICC's head of digital, said: "We are delighted to be able to continue to provide new ways for fans to celebrate the game we all love. Cricket has an outstanding track record of using technology to connect fans with our sport and this is our next evolution, from trading cards to video NFTs where fans can own their favourite plays from ICC events."
Anshum Bhambri, chief executive of Faze Technologies, added: "We are in a unique position to combine NFTs, gaming, financial utilities, and money-can't-buy experiences to create a platform for cricket aficionados to collect, use, play, and interact with cricket through NFTs. We can't wait to give more than 1 billion cricket lovers the opportunity to own the game that means so much to them."
Last month, the ICC brought in the cryptocurrency exchange firm FTX as a worldwide commercial partner in a multi-year deal.
FTX is tying in with all major ICC events for the next two years as the official cryptocurrency partner, starting with the ICC Men's T20 World Cup, which is currently taking place in the United Arab Emirates and Oman, and running through until the finale of the 2023 ICC Men's Cricket World Cup in India.
Other events that the partnership will cover include the Women's Cricket World Cup, the Women's T20 World Cup and the Men's Under-19 Cricket World Cup.
The governing body also entered into a similar two-year strategic partnership with worldwide fintech firm Nium in September.
Nium, based in Singapore, will receive branding and logo rights across both broadcast and digital ICC platforms during matches at the aforementioned tournaments, and will also "execute unique fan and client activations" at the events.
The firm is based in Singapore, but also has offices in the cricketing hotspots of India and Australia.