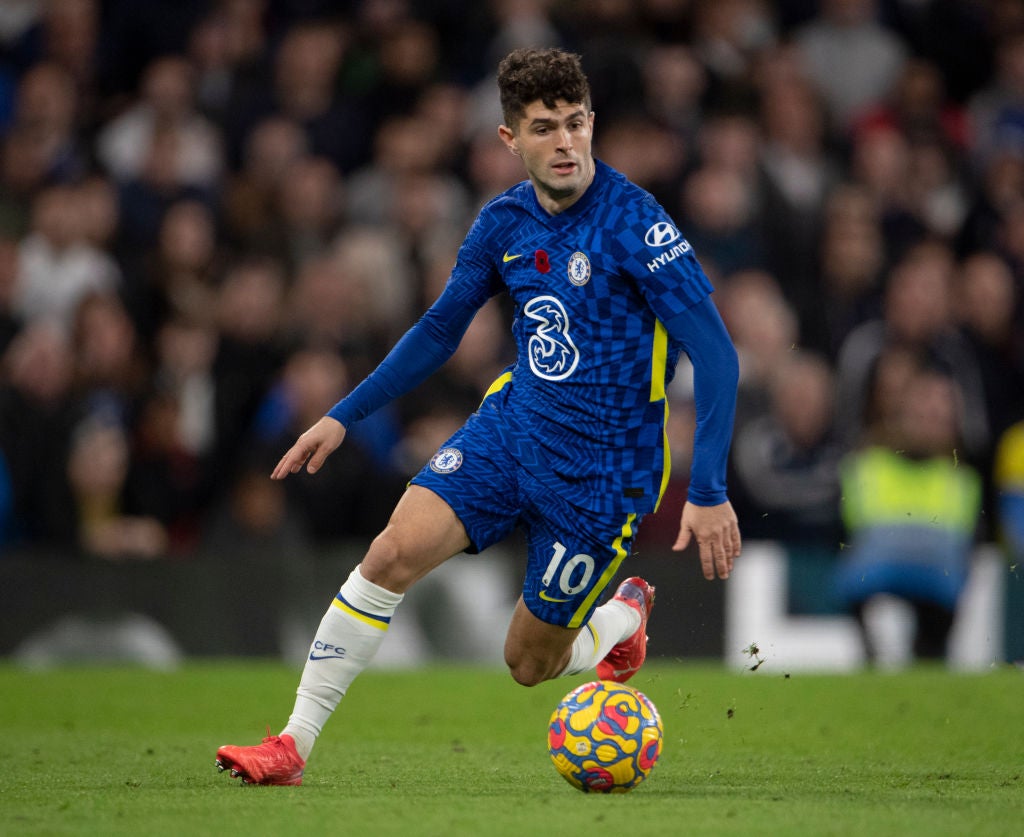 Hyundai, the Korean car manufacturer, has suspended its sponsorship of Chelsea, the beleaguered heavyweight club from English soccer's top-tier Premier League, amidst the continuing fallout from the team's Russian billionaire owner Roman Abramovich being sanctioned by the UK government.
Hyundai, which has been Chelsea's sleeve sponsor since 2018, having struck a four-year deal reportedly worth up to £50 million ($65.2 million) in total, will no longer be involved with the club in any capacity.
The decision comes in the wake of Abramovich being sanctioned by the UK government late last week for his alleged close relationship with Vladimir Putin, the Russian President who in late February ordered the invasion of Ukraine, resulting in a war that has so far displaced over 1.5 million Ukrainians.
The Russian oligarch – perhaps realizing sanctions were rapidly incoming – put the club up for sale a fortnight ago, only for last week's sanctions announcement to neuter that move.
Hyundai follows Three, the UK telecommunications network which had been serving as Chelsea's main front-of-shirt sponsor until last week, in taking its leave as a club partner.
The Korean brand – which last week said it was "assessing the situation" – has been a second-tier partner of the club, along with Cadbury, EA Sports, Hublot, MSC Cruises, Sure, and Yokohama Tyres (who Three replaced as shirt sponsor), among others.
Chelsea's other primary partners, meanwhile, are US sportswear giant Nike, which serves as the club's kit supplier, and Trivago.
Hyundai has now said in a statement: "In the current circumstances, we have taken the decision to suspend our marketing and communications activities with [Chelsea] until further notice."
The weekend also saw Abramovich – who first bought Chelsea in 2003 for around £140 million and has since pumped at least £1.5 billion into the club – disqualified as a club director through a Premier League edict.
This action removes Abramovich from the board, which would usually result in a sale of the club – although in this case, because of the sanctions (which do not permit Abramovich to receive any monies from the club at all) that option is now stalled.
However, the Premier League said over the weekend that it believes the government "is open to issuing a further license to allow a sale to proceed on prescribed terms."
Such terms would involve Abramovich receiving none of the proceeds.
It has now been reported by several UK media outlets that the government and Abramovich's advisors are in negotiations over how a sale could be pushed through – with the above conditions in mind – with The Raine Group, the US bank which had been primed to take charge of a sale, still willing to push ahead and find a buyer if governmental approval can be secured.
The government, it has been reported, is willing to grant The Raine Group a special license to complete the sale – as long as UK authorities retain oversight, and as long as all the money raised be funneled through to Ukraine-linked charities.
In effect, Abramovich will have to write off £1.5 billion which he had loaned to the club, and would presumably have been looking to recoup at a later date through a lucrative sales process.
The billionaire is one of seven Russian oligarchs targeted with an estimated £15-billion set of sanctions that were announced by the UK government on March 10.
The measures are intended to help isolate Putin and those around him, cripple the Russian economy, and hamstring the country's war effort against Ukraine.
They include the freezing of assets of those individuals targeted, bans on carrying out transactions with UK individuals and businesses, and bans on leaving or entering the UK.
The sanctions on Abramovich, who also has stakes in steel giant Evraz and mining company Norilsk Nickel and is thought to be worth more than £9 billion, affect Chelsea in various different ways, with the club unable to use broadcast fees and merit payments received, sell merchandise or any more tickets to upcoming matches at their Stamford Bridge stadium (although season ticket-holders will be able to attend), or process transfers or new contracts.
One of the most significant issues is likely to be the restrictions imposed on match-day operating costs at Stamford Bridge – the government has placed a limit on that spending of £500,000, despite most games costing the club closer to £1 million.
If that cap does not change, Chelsea could be forced to close some parts of their home ground, in order to save on operating costs and staff salaries.
Although the authorities are reportedly willing to be flexible in terms of restrictions, particularly regarding sanctions that impact fans, they are also said to be keen to ensure that the situation does not revert to anything that could be considered business as usual.
The weekend did at least see some welcome news for the embattled London club, however, with Nike set to retain its kit supply deal with Chelsea.
The two parties first struck a deal in 2016 – for 15 years – worth a reported £60 million each season and £900 million in total.
Nike pulling out would have been a crippling blow for the club in terms of sponsorship income, with the deal one of the most lucrative kit supply arrangements in the Premier League.