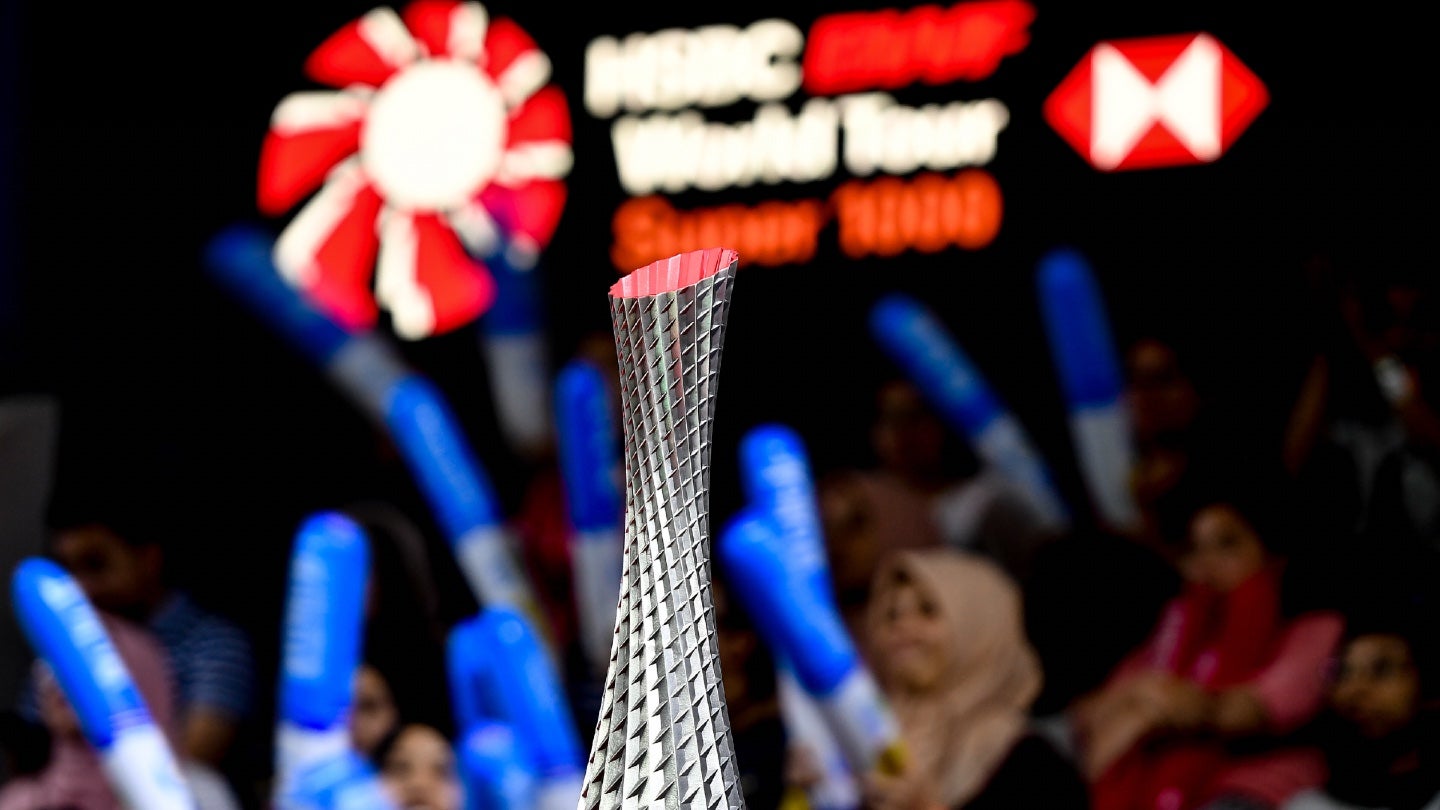 The Badminton World Federation (BWF) has extended its principal global partnership with banking and financial services firm HSBC for the next four years.
The renewal, announced yesterday (December 20), was brokered by Infront, the Wanda-owned international sports marketing agency that services as the BWF's commercial rights partner.
It will also see HSBC retain the designation of global banking partner of the Malaysia-based BWF until the end of the deal in 2026 and continue to put its name on the BWF World Tour series, which is contested by top-ranked players.
In addition, the bank has retained its status as the premier sponsor of the BWF Major Events series, as well as its global development partner.
The pair first partnered in January 2018, with the last extension struck in October 2021 running to the end of this year.
Poul-Erik Hoyer, president of the BWF, said: "HSBC's continued commitment to the delivery of the HSBC BWF World Tour and global promotion of badminton through its global development partner role has been instrumental in helping BWF deliver badminton activities throughout the world.
"This loyalty was particularly invaluable through the Covid-19 period where we were delighted to extend our previous four-year deal by an additional year to give us strength and stability in an otherwise difficult situation."
Jonathan Castleman, HSBC Group's head of brand and brand partnerships, added: "We are really pleased to be extending our partnership with the BWF across the HSBC BWF World Tour and HSBC BWF World Tour Finals. More people than ever are playing and engaging with the sport and with almost half of the fans being under 35 and university educated, it's a perfect future-focused partnership for us."
The BWF is working with Infront on the sale of sponsorship and media rights to its major events in an eight-year deal that was originally due to run until 2025 but has since been extended by 12 months.
In late August, the BWF unveiled the annual calendars for its 2023 and 2024 World Tour seasons, as the series looks to return to normal after the pandemic.
Next year, there will be a 31-event World Tour, with new tournaments in Australia, Canada, Finland, and Japan, as well as an increase in the number of tournaments at Super 1000, Super 750, and Super 500 levels.
The current World Tour season began on January 11 this year and finished on Sunday (December 18).
Image: Robertus Pudyanto/Getty Images