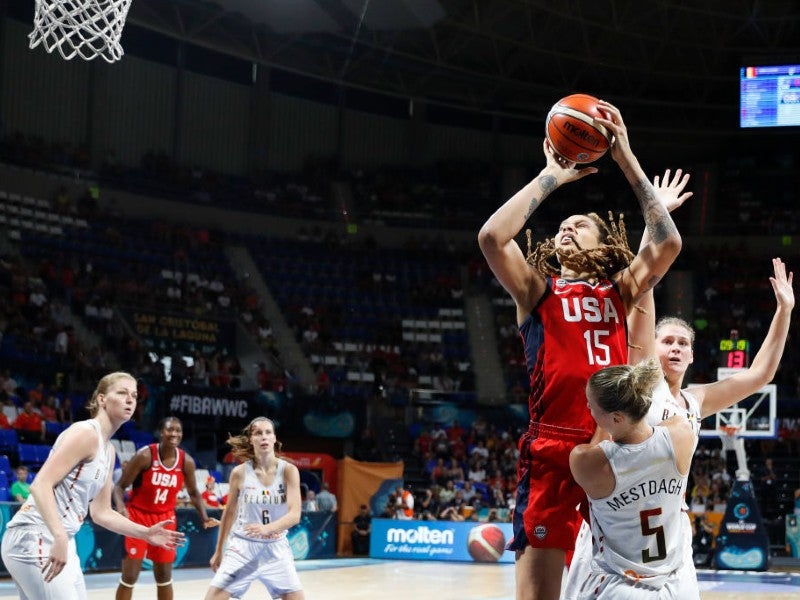 Technology giant Google has become FIBA's first-ever global partner of women's basketball and upcoming Women's Basketball World Cup after striking a sponsorship deal with the governing body.
The agreement, which starts with the World Cup in Australia on September 22, will see Google also become the exclusive presenter of FIBA's All-Star 5, which acknowledges the five best players at the tournament.
FIBA added it will work with Google to collaborate with rights holder ESPN to "distribute the entire tournament."
ESPN holds the rights to broadcast six games exclusively in the US on its ESPN2 and ESPNU channels, with all the remaining games sown on its streaming service ESPN+. Another six games will be aired on FIBA's YouTube channel and its subscription streaming platform Courtside 1891.
FIBA secretary general Andreas Zagklis said: "FIBA is determined to further build women's basketball and take it to the next level, and we are delighted to further build women's basketball and take it to the next level, and we are delighted to welcome on board Google as a Global Partner for the women's game.
"We are excited to work with such a prestigious brand with whom we share the same strategic goals in regard to women's development.
"This partnership promises great things for women's basketball and the interest in the game globally. Google and its worldwide reach opens countless possibilities to push women's basketball in the future and we look forward to working with them to enhance the game and attract new fans."
The deal adds to Google's basketball portfolio, which includes a deal with the Women's National Basketball Association (WNBA) as part of its WNBA Changemaker program, which aims to provide support to the WNBA and its marketing, branding, and player and fan experiences.
Under that deal, Google also became a presenting partner to the WNBA playoffs and an associate partner on WNBA All-Star on ESPN and the WNBA Commissioner's Cup.
In addition, the internet giant has a multi-year technology and marketing-focused partnership with the men's NBA, which was struck ahead of the 2021-22 campaign. Under that deal, Google's Pixel phone became the inaugural presenting sponsor of the post-season NBA playoffs and the league's official fan phone.
Google is the NBA's official search trends and fan insights partner too and is able to use the NBA's branding and intellectual property on its packaging.
Kate Johnson, Google's director of global sports, media, and entertainment marketing, said: "At Google, we're committed to championing equal representation in sports.
"As FIBA's first-ever global women's partner, we're proud to help bring even more women's basketball content to US airwaves and introduce fans to the global game.
"Through this partnership with FIBA and our collaboration with ESPN, we want to continue to extend visibility and exposure to women's basketball globally and provide women athletes the recognition they deserve and have worked so hard for."
Image: Catherine Steenkeste/Getty Images