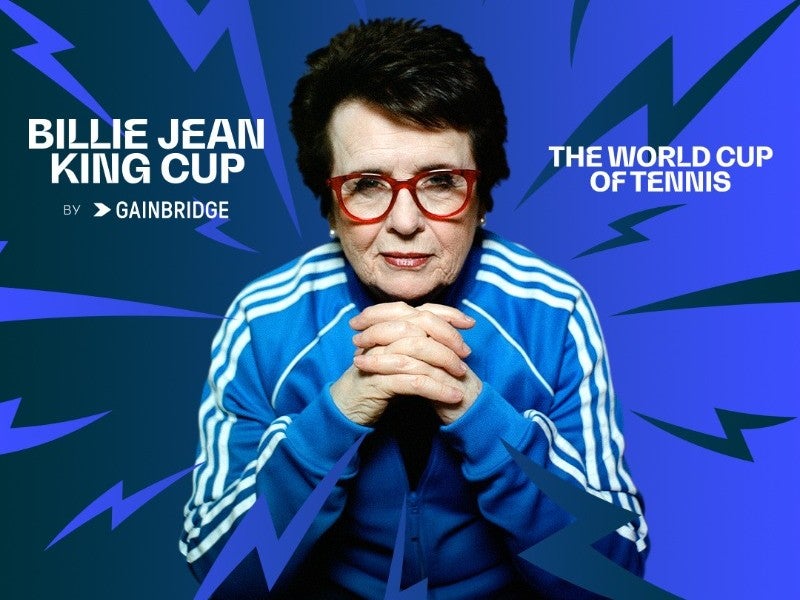 The International Tennis Federation (ITF) governing body has today (September 29) unveiled US-based Gainbridge Insurance Agency as the new title sponsor of the Billie Jean King Cup, the premier women's national teams competition.
Under the five-year deal, the tournament's season-ending finals will be known commercially as the Billie Jean King Cup by Gainbridge Finals from 2023 to 2027.
The life insurance firm, owned by Group 1001, replaces multinational bank BNP, which held title sponsorship rights to the competition since 2005.
BNP Paribas was also the title sponsor for men's equivalent Davis Cup competition from 2001 until 2019.
Gainbridge will also work with the ITF and the tournament to "drive positive change in communities" and support the goal of equivalent prize money for women and men in their respective competitions.
David Haggerty, ITF's president, said: "The Gainbridge title partnership is very exciting for the Billie Jean King Cup. As an organization that invests in partnerships that create equal opportunities for all, Gainbridge is well-aligned with the ITF goals.
"BNP Paribas has made a large contribution to the Billie Jean King Cup as title sponsor since 2005. We are proud of the great work we have achieved together, and we look forward to continuing our relationship in other areas."
The event, formerly known as the Fed Cup, was renamed the Billie Jean King Cup after former world number one Billie Jean King, who won the tournament 10 times and has been instrumental in the fight for equal prize money in both men's and women's tournaments.
King said: "Thanks to the commitment of sponsors like Gainbridge who invest in women's sports, we have a terrific opportunity to elevate Billie Jean King Cup, the women's World Cup of Tennis, and continue to set the bar as the leader on what's possible when women's sports are given the same amount of financial, emotional, and time investment as men's sports."