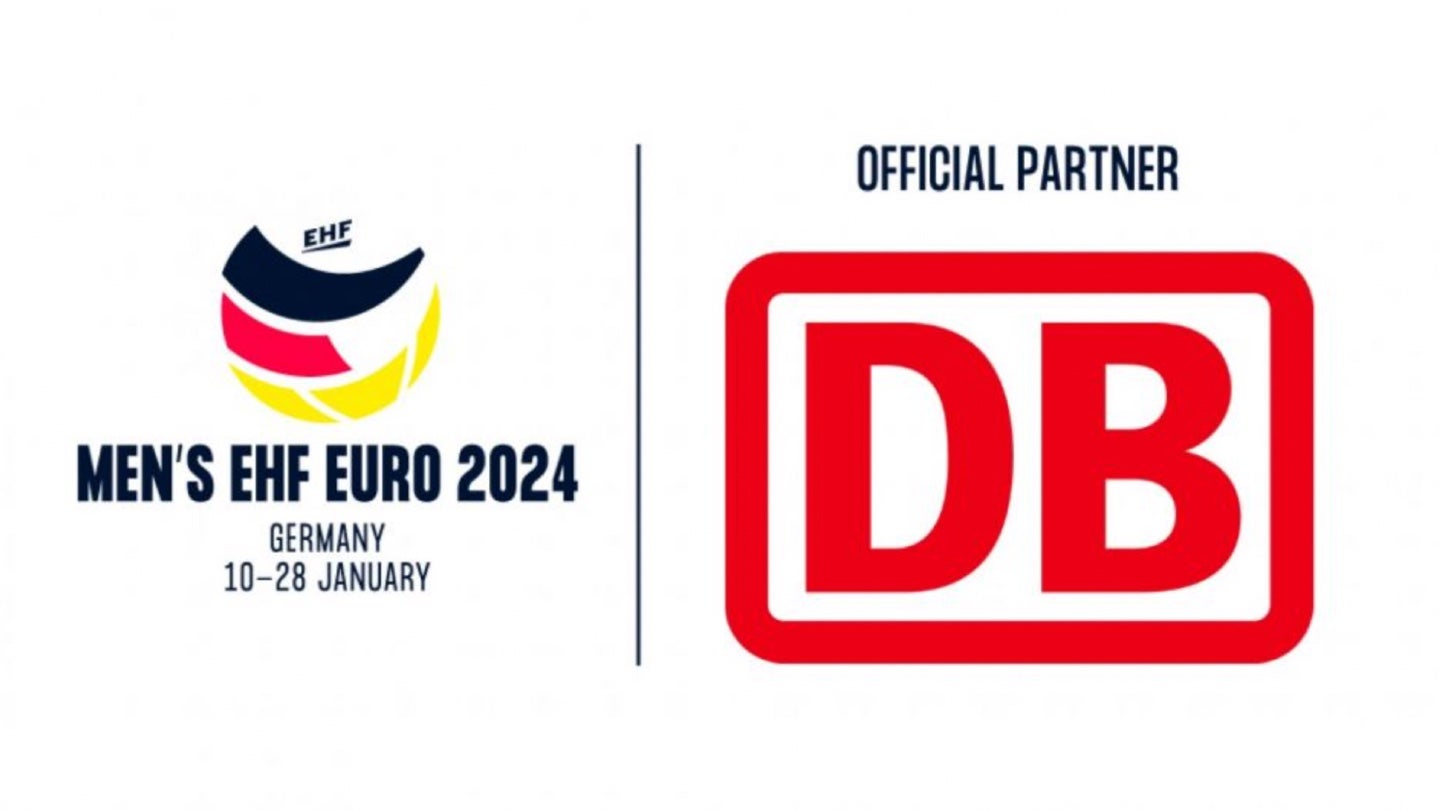 The European Handball Federation (EHF) governing body has today (February 6) announced a commercial deal covering the men's 2024 EHF Euro Championships with German national railway service Deutsche Bahn.
Through the tie-up, which was brokered by the EHF's exclusive marketing partner agency Infront, Deutsche Bahn becomes an official partner of the event, which will take place in Germany between January 10 and 28 next year.
This marks the first time the rail travel provider has engaged in a handball sponsorship deal.
The EHF said Deutsche Bahn will become the event's mobility partner, and the brand will "help significantly reduce the tournament's carbon footprint."
As such, the 24 participating teams, as well as tournament officials, the organizing committee, and EHF staff, will travel between the six hosting cities by train.
There will also be reduced Deutsche Bahn ticket prices for all fans when traveling to and from matches.
Martin Hausleitner, secretary general at the EHF, said: "Sustainability is a key part of the good governance aspect of our master plan for European handball and becomes more and more important for our stakeholders.
"Reducing the environmental impact of the EHF's events is a very important step and one of our key ambitions."
James Chubb, Infront's head of handball, added: "By offering reduced train tickets to venues, Deutsch Bahn is using a value-driven activation to enable fans to attend the tournament and experience the excitement of live handball at the highest level, something many sponsors are doing now.
"It forms part of an overall sustainability approach from all parties and also aims to ensure that teams and officials can travel between venues efficiently and with reduced climate impact …"
The six cities that have been allocated hosting rights for next year's men's Euros include Dusseldorf, Berlin, Mannheim, Munich, Hamburg, and Cologne.
Other commercial partners for the event, meanwhile, include Hummel, Lidl, Engelbert Strauss, and Gerflor.
Late last month, the EHF and Infront restructured their 10-year exclusive media and commercial rights agreement after DAZN Group, the global sports media firm and parent company of the sports streaming service, pulled out of the joint venture.
Under a new model, which will run until 2030, Infront will maintain the media rights to EHF national team (EHF Euro events including qualifiers and the EHF Beach Handball Euro) and club competitions.
The agency also retains the marketing rights to the corresponding EHF national team tournaments, with the handball federation's in-house EHF Marketing arm taking back the rights to club competitions. The production of the EHF Euro events will, in addition, be fully handled by Infront Productions.
DAZN, meanwhile, ends its involvement in the long-term tripartite agreement but maintains the media rights to all EHF club competitions in Austria, Germany, Spain, and Switzerland.
EHF Marketing's 10-year exclusive partnership with DAZN and Infront began in July 2020. The contract was worth between €500 million ($540.7 million) and €600 million in rights fees and services.