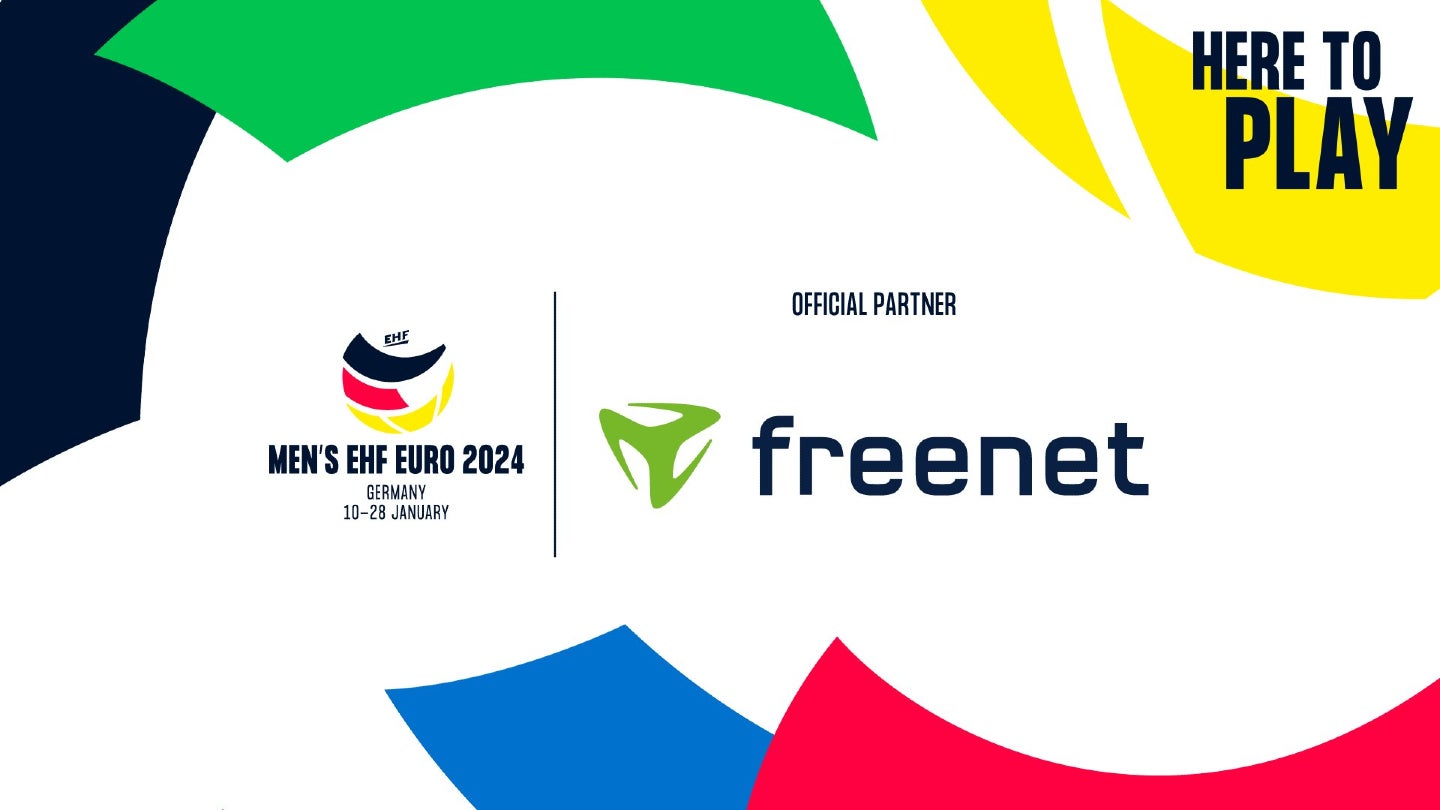 German telecoms company Freenet has signed an agreement to become an official partner for the 2024 EHF European Men's Handball Championship national teams tournament.
The agreement, which was brokered with the European Handball Federation (EHF) by Infront Sports & Media, makes Freenet the exclusive media and marketing partner of the continental governing body.
The company will receive a range of visible rights at the EHF Euro 2024, including TV presence via floor stickers and LED time, as well as logo and title rights.
The deal marks the first time that Freenet has been an official partner of the EHF Euro, with the company using it to strengthen its brand domestically with the tournament being hosted in Germany.
Freenet joins a host of other recently added partners for the tournament, including Benz Sport, Gorenje, Orlen Deutschland, Deutsche Bahn, Liqui Moly, and Town & Country Haus.
The tournament runs from January 10 to 28, 2024.
Martin Hausleitner, EHF secretary general, said: "We are delighted to welcome Freenet to the partners' lineup for the upcoming Men's EHF Euro.
"It is a great opportunity to develop successful cooperation and the possibility to establish a fruitful partnership, while Freenet seizes the opportunity to be present on the biggest stage of European handball."
Susanne Boldt, Freenet head of marketing and digital, added: "I am very excited that we are starting a new, sporting chapter with Freenet being the official partner of the Men's EHF Euro 2024. With the Men's EHF Euro 2024, we will expand our presence on public TV for the first time and aim to achieve high visibility for Freenet through the expected maximum TV coverage.
On top, we want to reach our target group via digital channels surrounding the EHF Euro. We'll also beat the drum for Freenet on Facebook, Instagram, YouTube, TikTok, Twitch, and Twitter."
James Chubb, head of handball at Infront, said: "As a first-time sponsor of the Men's EHF Euro, Freenet brings a fresh perspective on how to engage with handball fans. The sport's popularity in the host country offers an ideal platform for all partners involved.
"It is pleasing to see that we have unlocked new partnerships, such as with Freenet to create a memorable and successful event for everyone."