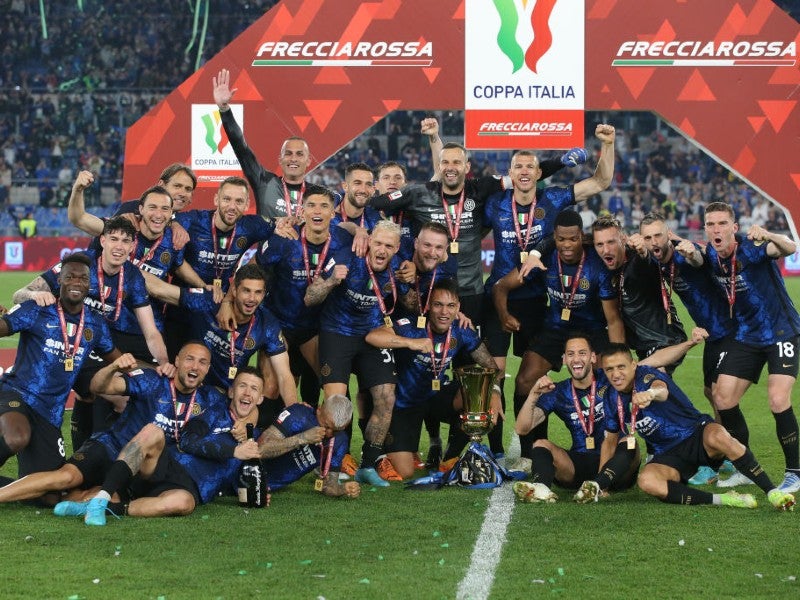 Italian men's soccer's main domestic knockout competition, the Coppa Italia, will continue to have Frecciarossa, a major train operator brand in the country, as its naming rights sponsor for the next two years.
Italian media has reported that a two-year extension, until the end of 2023-24, to an existing tie-up between the Lega Serie governing body and Trenitalia, the transport company behind the Frecciarossa brand, has now been struck.
Therefore, the competition will continue to be called the Coppa Italia Frecciarossa for the next two seasons, and Lorenzo Casini, president of the top-tier Serie A league, said while speaking at a league meeting yesterday (June 30), said the value of the deal has increased by 30%.
Italian news site Calcio e Finanza is reporting it will be worth €5m ($5.2m) per year.
The initial contract between Lega Serie A and Trenitalia, entered into late last year, covered both Serie A (as that competition's travel partner) as well as the Coppa Italia naming rights for 2021-22.
It also applied to the Supercoppa Italiana, the annual fixture between the Serie A champions and the Coppa Italia winners – that match was, last year, known as the Frecciarossa Supercoppa Italiana.
Frecciarossa had previously acquired title sponsorship rights in 2018 in a three-year deal but that was terminated when the Italian government stepped in and controversially overruled the agreement.
In recent seasons, Serie A has only opted for a title sponsor for the final of the Coppa Italia but has now returned to having a partner for the entire competition.
Last season's knockout competition was won by Inter Milan, who beat rivals Juventus 4-2 in the final at Rome's Stadio Olympic in May.
Trenitalia, meanwhile, also sponsors several specific Italian Serie A clubs, including heavyweights like AC Milan and Juventus.