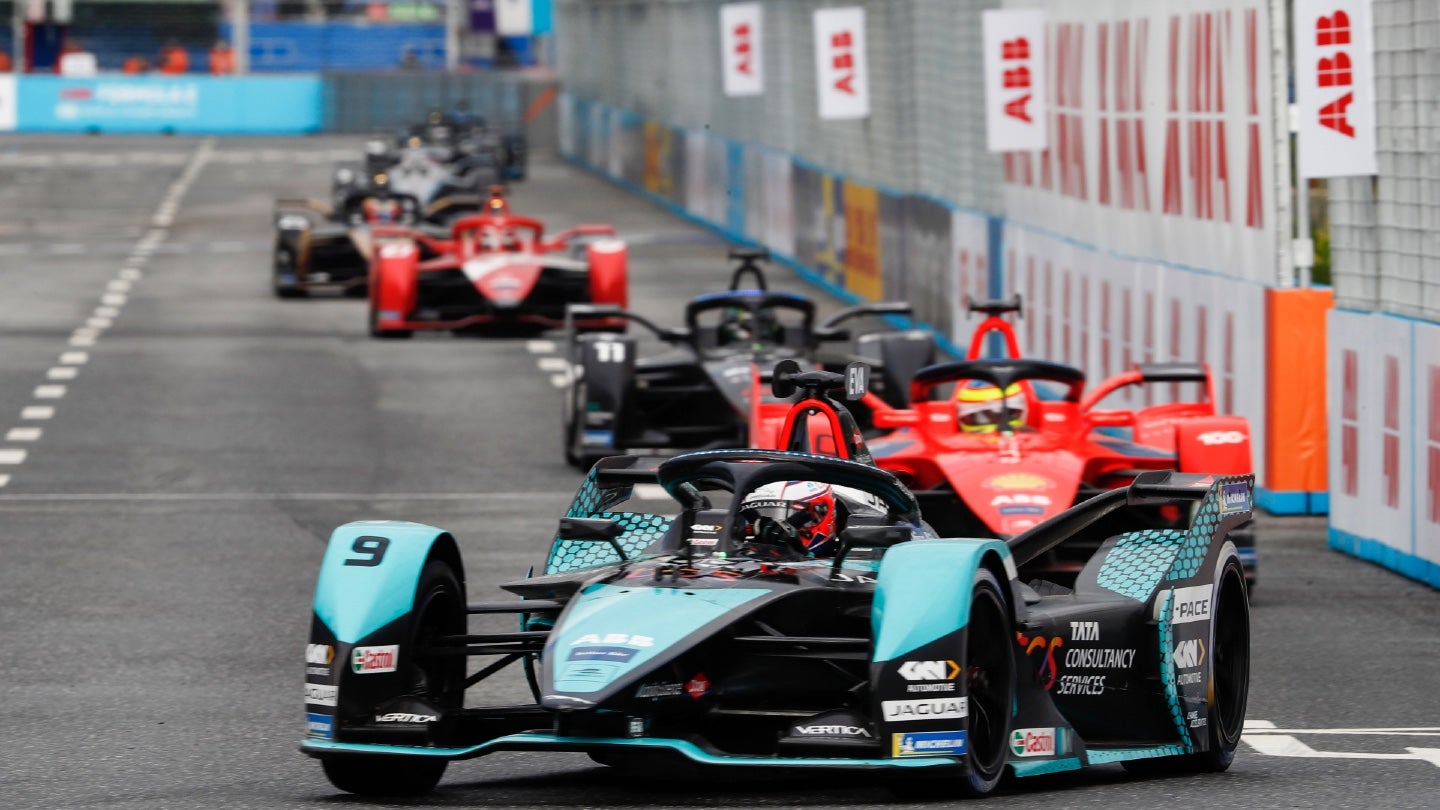 Formula E, the all-electric motor racing series, has today (February 1) announced a multi-year global licensing deal with global headwear brand New Era.
The tie-up entails New Era creating a range of fan headwear products, as well as supplying the official Formula E podium cap – a first-ever for the brand in motorsport.
A range of five cap designs will launch in the next couple of months and will be available to purchase across both New Era's international distribution platforms, and the official Formula E e-commerce channels and in-person retail stores.
The two brands will also "collaborate on bespoke and limited-edition styles, such as unique designs for landmark races and a championship edition."
The podium cap, meanwhile, was unveiled at the Mexico E-Prix – the first race of the 2023 Formula E season – on January 14.
Jamie Reigle, Formula E's chief executive, said: "New Era is an industry leader and one of the most recognizable and iconic lifestyle brands. This new partnership showcases the strength of our global licensing offer while giving fans the opportunity to share their passion for Formula E …"
Paul Gils, vice president for Europe, the Middle East, and Africa, at New Era, added: "We are excited to be partnering with Formula E in 2023. As changemakers in our respective industries, we are thrilled to see Formula E designs on New Era's most renowned silhouettes in new and exciting materials. Formula E marks another step in New Era's presence in motorsport."
In November, New Era entered into an agreement with Red Bull Racing, the dominant team from motor racing's prestigious Formula 1.
That deal comes into effect ahead of the 2023 F1 season, with New Era to design a bespoke range of merchandise for that team.
In December, meanwhile, Korean tire manufacturer Hankook expanded a recently-struck deal with Formula E by snapping up title sponsorship rights for five events this year.
The firm will now put its name to races across Mexico City, Rome, and London (with the latter two cities both hosting double-headers).
Other Formula E sponsors include overall title partner ABB, global partner Julius Baer, principal partner SABIC, Tag Heuer, and logistics partner DHL.
This year's Formula E season got underway on January 14 and finishes on July 30.